Yellow and Gray Fire Drill Quilt (110) with scallop quilting tutorial
I received Elizabeth Hartman's "Modern Patchwork" as a gift and immediately fell in love with her Fire Drill Quilt. I knew that I needed to make this quilt for one of my kid's teachers.
One of my children started a Dual Language Immersion program, and so had two teachers this year. Both teachers are first-year teachers and are therefore younger than me, and more "hip" than I could wish to be. So, it only makes sense that I make a quilt using a youthful hip design(er) to help me.
The English teacher told us that the Language teacher's favorite color combination is yellow and gray. Thus the inspiration for this quilt's colors.
I liked Elizabeth's quilting that she used for her quilt, I believe somewhere out there it is called "dogwood" but I forget who exactly came up with the name. Only, I wanted to make mine have just the "petals" only, without the interconnecting "stems" of the quilting design. So, I drew a grid on my quilt using a washable fabric marker (Mark-B-Gone)…
Then, I began to sew curves from corner to corner. The picture I show here is not the perfect example, but you can get the main idea.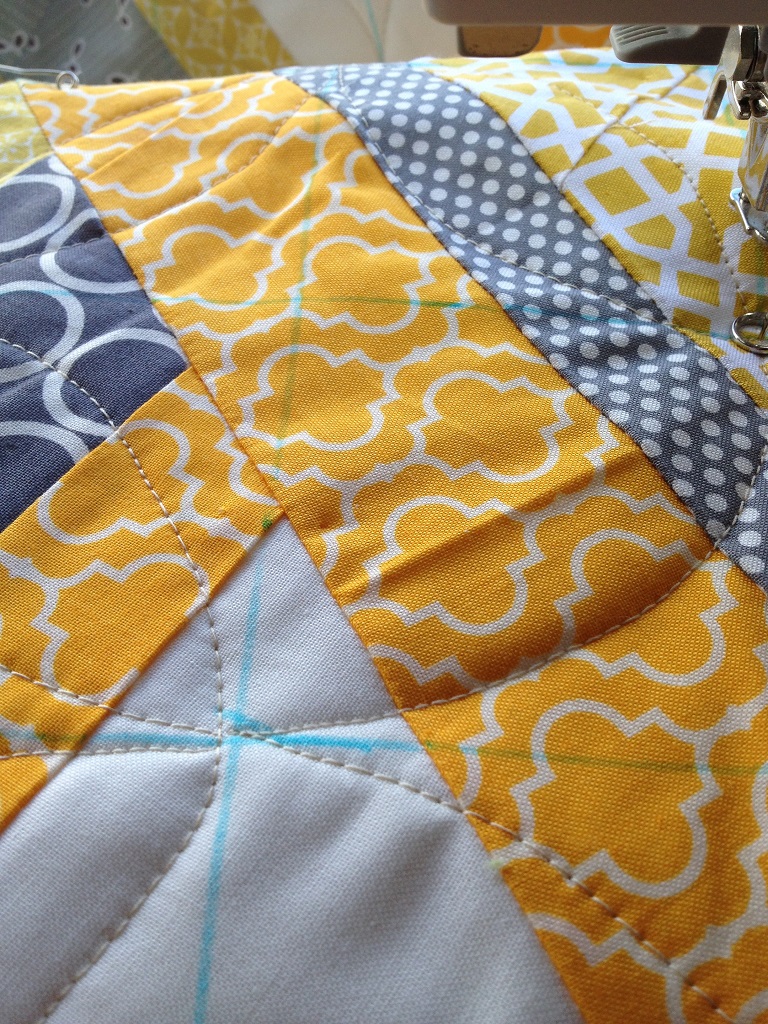 I even had to draw the grid off of the quilt top onto the surrounding batting to make sure the scallop curves were as uniform as possible as the quilting came off the edge.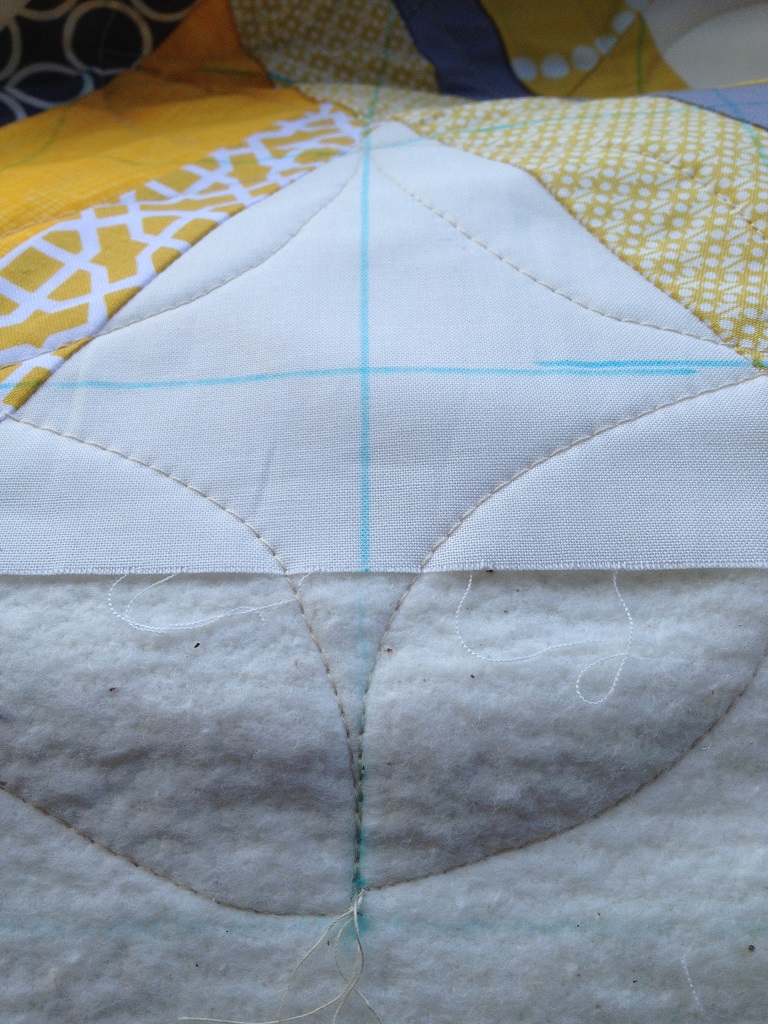 The grid I drew made 3 inches by 3-inch squares. Honestly, if I were to do it again, I would make the squares smaller, maybe 2.5 inches. But, I like the effect. This is how I did the free motion quilting. I first free motion quilted a scalloped line, using the grid as my guide: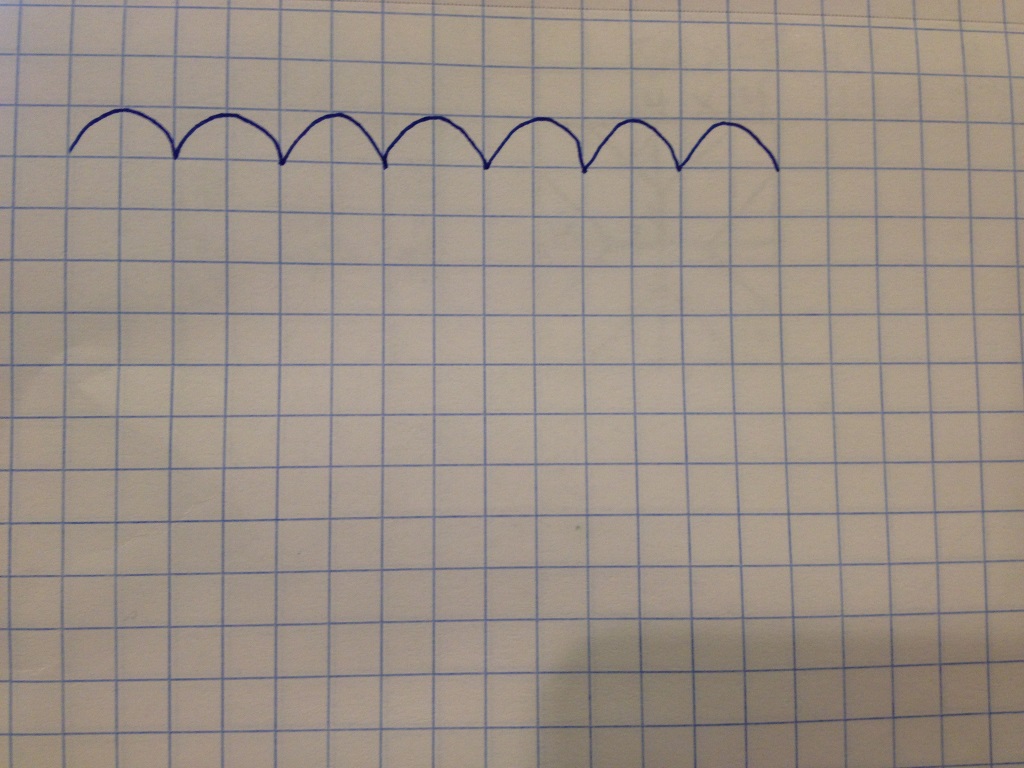 Then, I quilted another scalloped line, creating petal shapes with Line 1: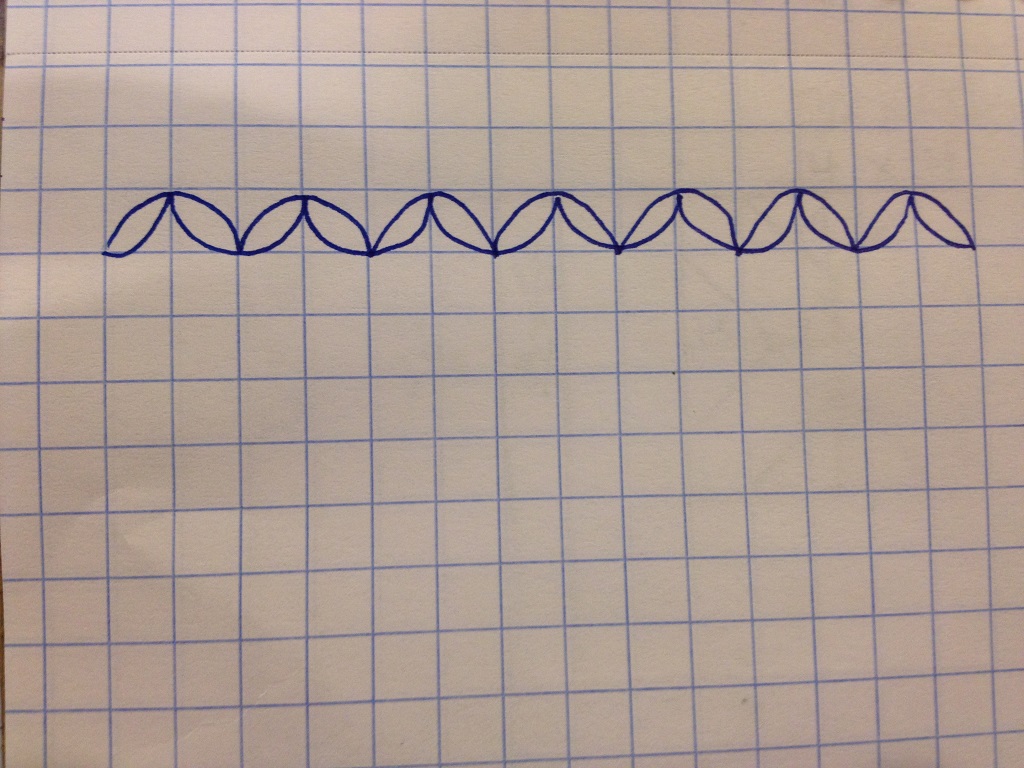 Another scallop shape is added below: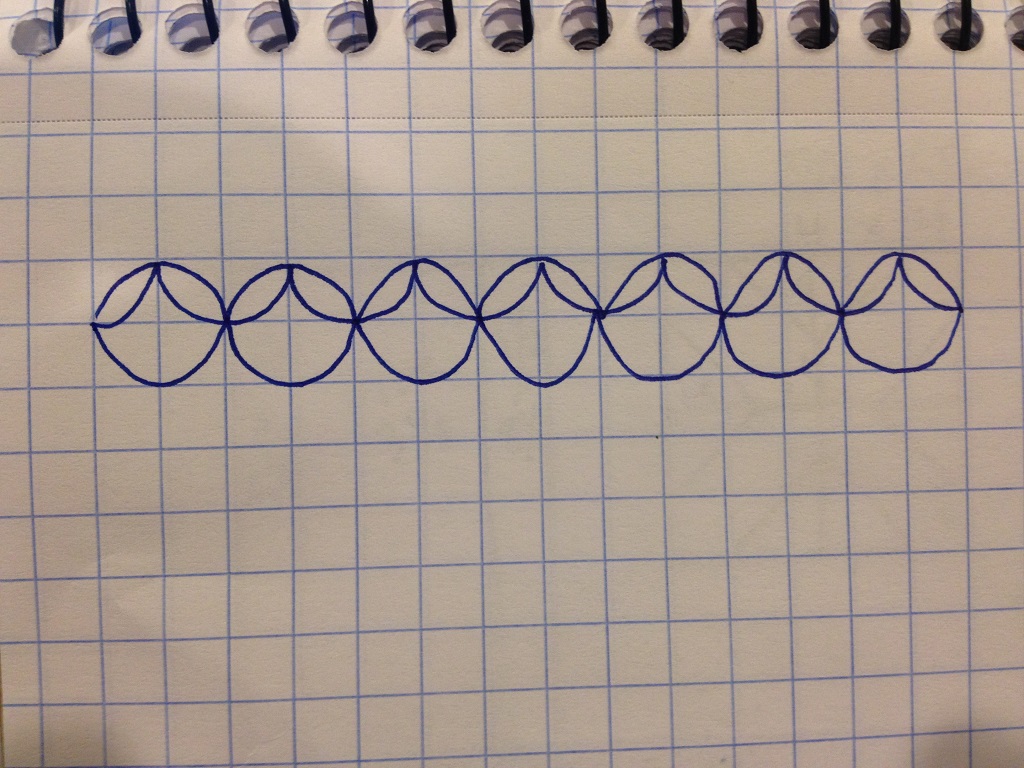 And finally, the last line is added to complete these two rows of petal-shaped quilting: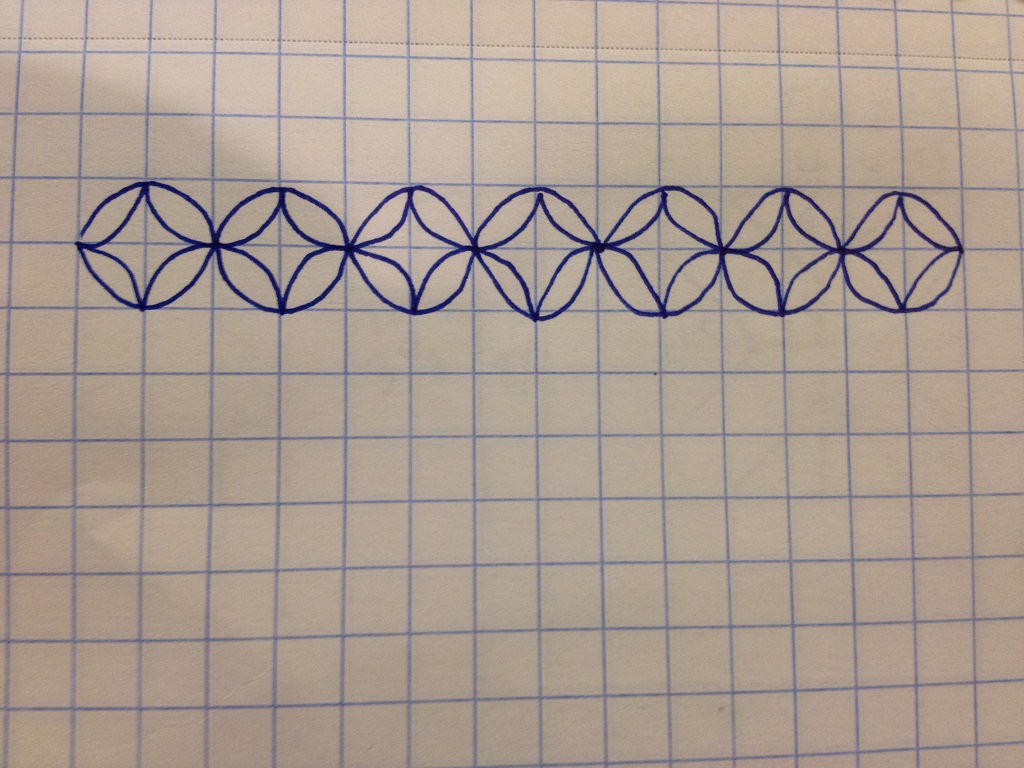 Repeat this a lot, and your quilt will be quilted with a wonderfully uniform scalloped petal look.
I have briefly drawn other alternatives to the quilting using this free-motion scallop method: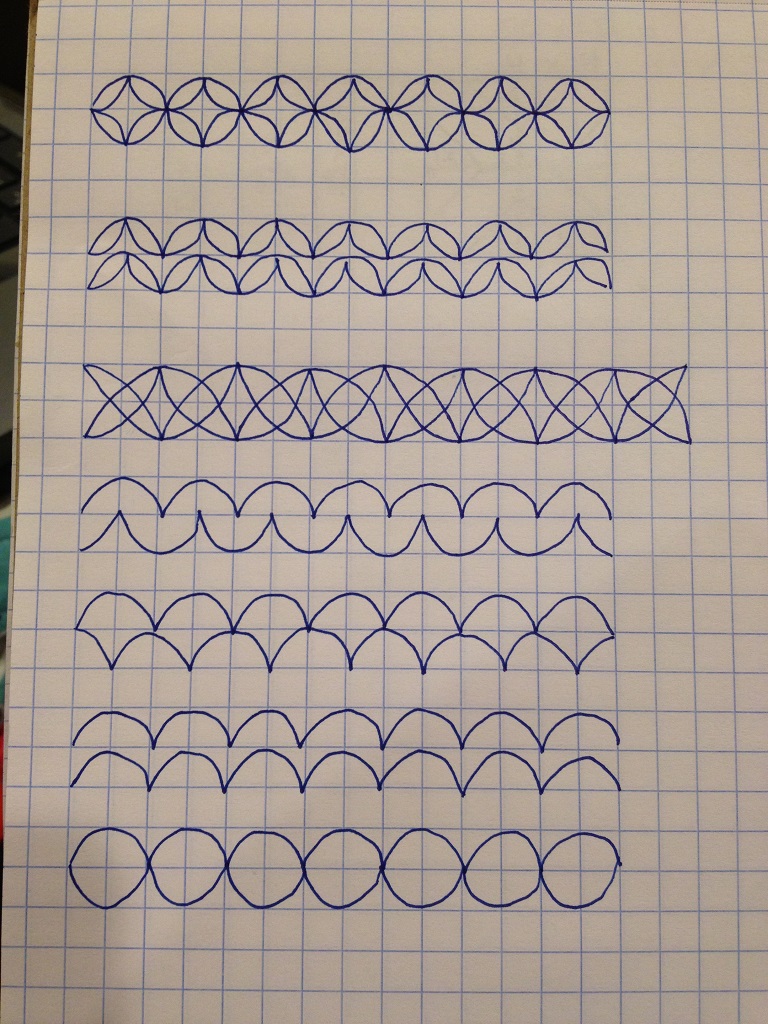 The end result of the quilting on this Yellow and Gray Fire Drill quilt can be seen here: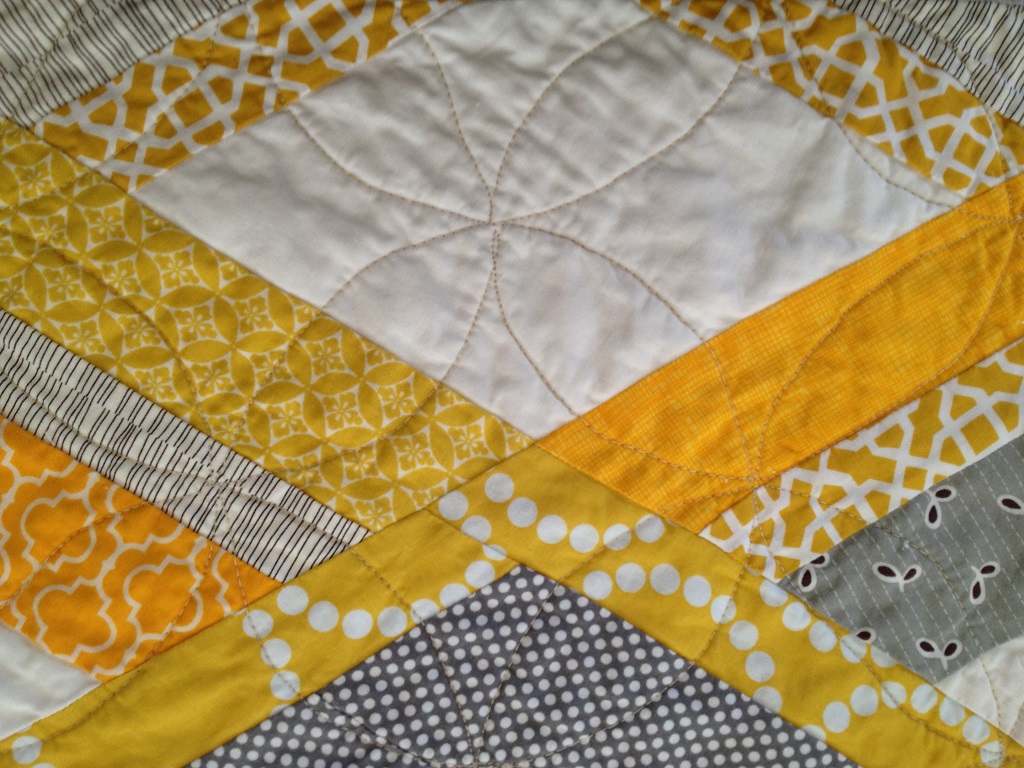 Teacher Appreciate day is coming up in May, so I am excited to give this to the teacher. This quilt ended up being about 60 inches by 78 inches. I added a few more rows to my quilt than was in the quilt pattern, making mine a little longer than the one in the book. Here is the back: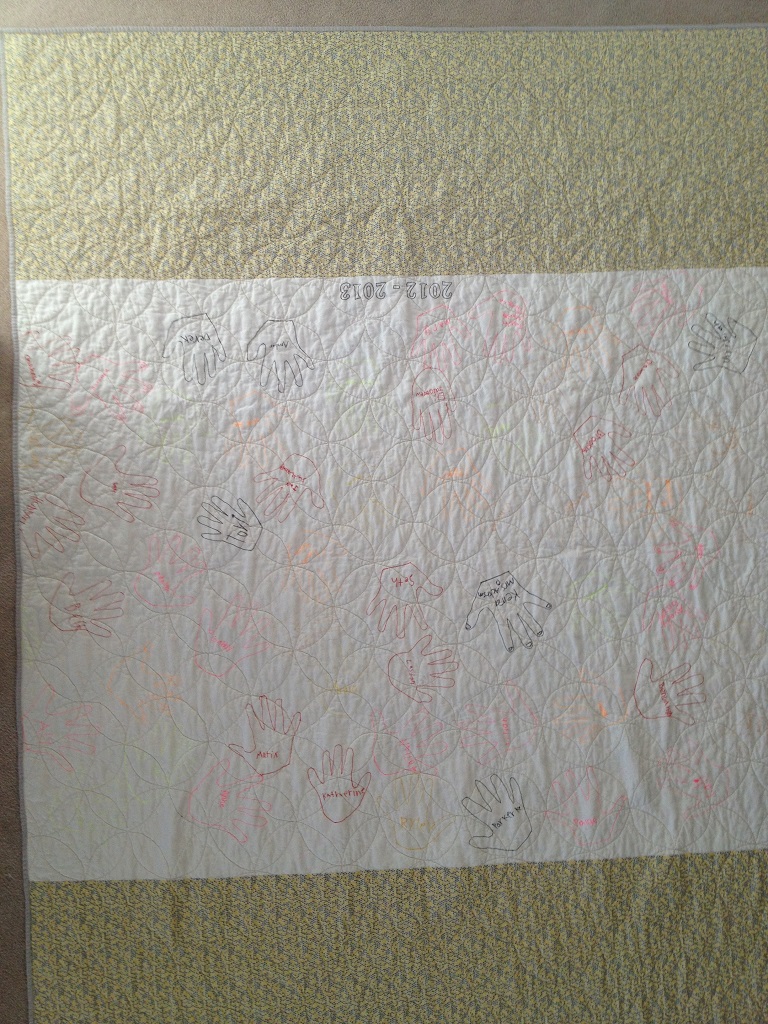 Since the teacher had two classes, I had to fit approximately 60 handprints onto the back of this quilt. Thank goodness I had other room moms to help me!!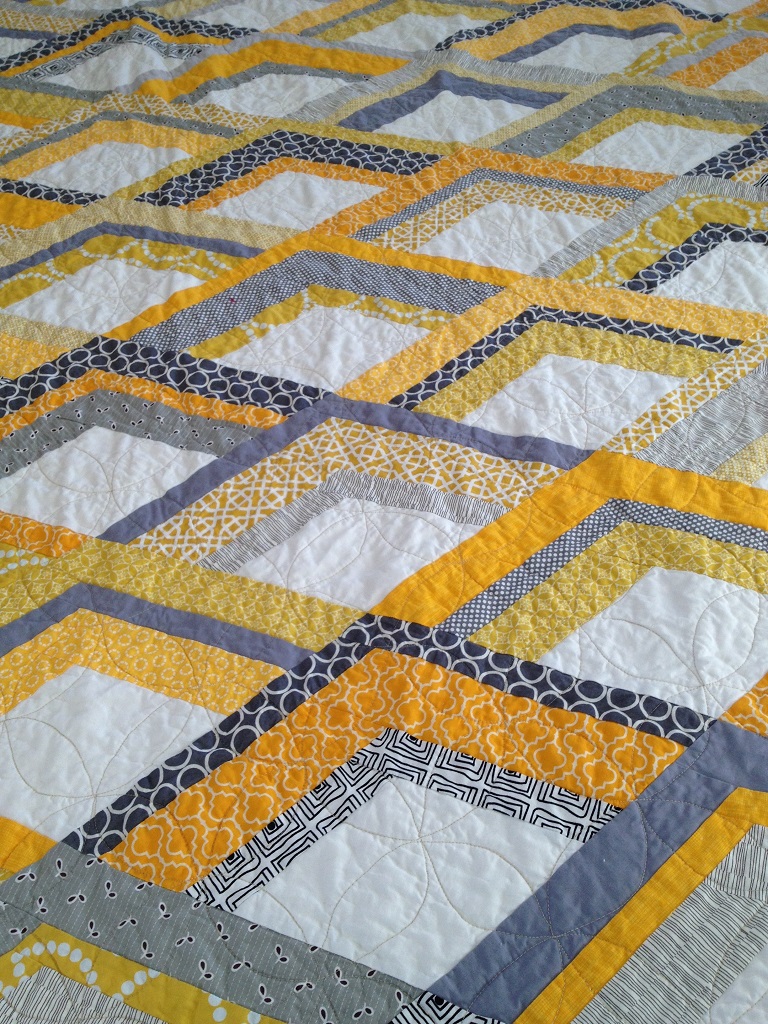 Thanks for stopping by, and I hope you are able to experiment with some scallop quilting of your own!