Blue, Gray, Navy, and Green Glam Garlands Quilt (111)
The last of the teacher quilts was inspired by another quilt in Elizabeth Hartman's "Modern Patchwork" book called Glam Garlands.
Again, this teacher, the English Teacher in my daughter's Dual Immersion Duo, is just a fantastically chic lady, and I had to find an equally chic quilt design for the quilt I would make her.
I made this quilt about 3 columns wider than the original, and also about 15 inches longer, so that it would be approximately the same size as the fire drill quilt.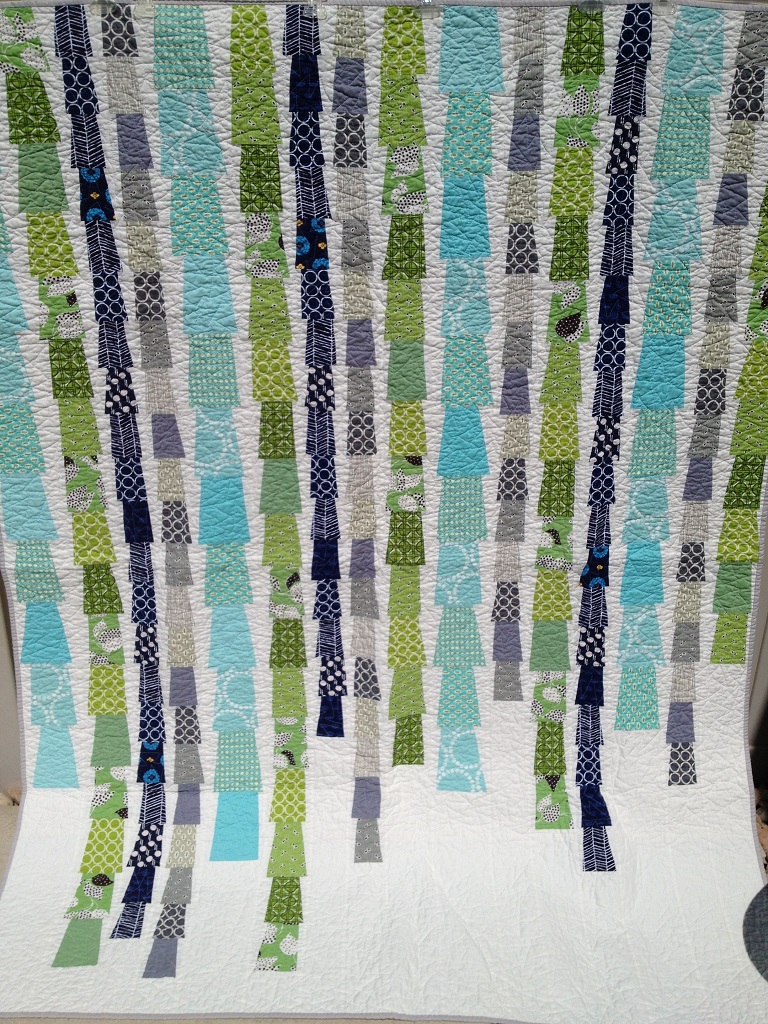 I never did get a clear answer of the colors that this teacher likes, except that she told her students that she liked blue and green.  So, I took the liberty to design this quilt around colors that I thought were pretty cool.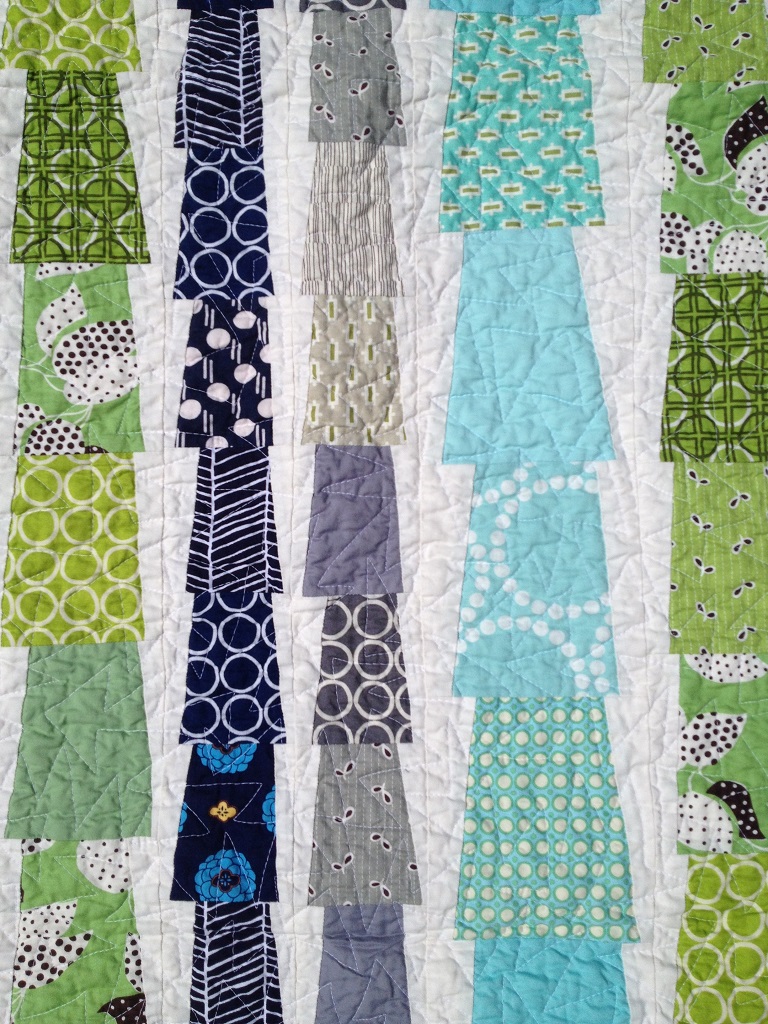 While I love the look of this quilt, I will be honest in saying that it was a beast to make, and I won't be making it again any time soon.  It ate up a lot of fabric, and a lot of the scraps that came from it were just too small to be used.  But, I am glad I made it.  It was worth the experience.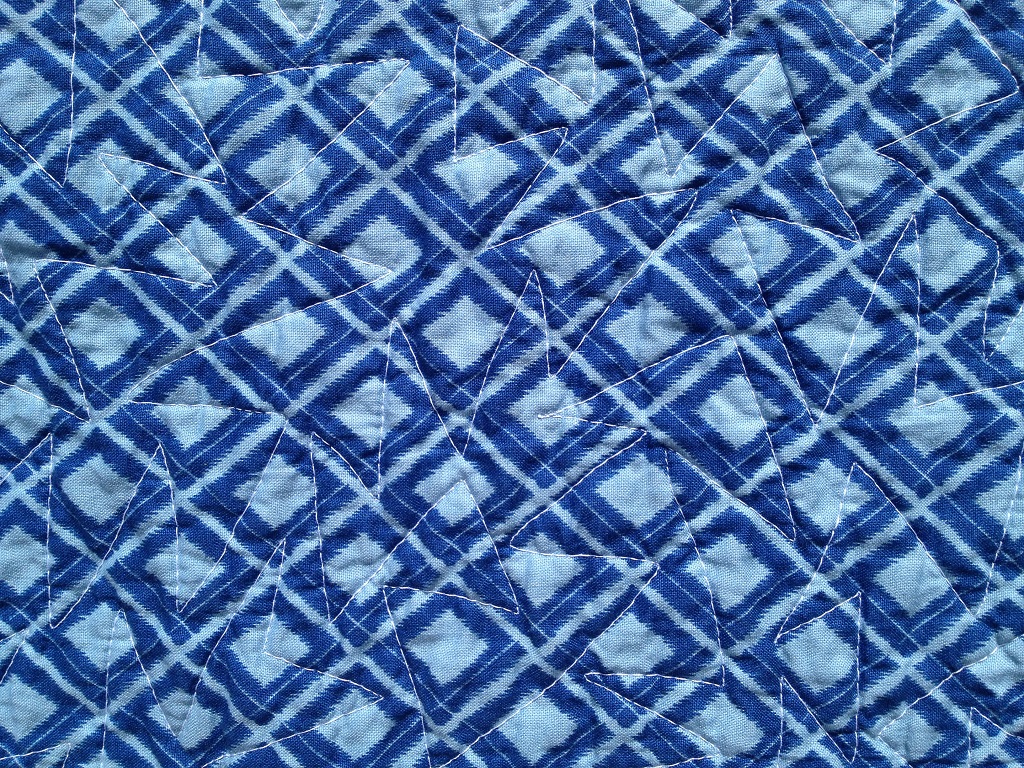 I used a fabric designed by Vanessa Christensen for the back.  The quilting utilizes the same design that Elizabeth used in the original, a free motion zigzag type pattern.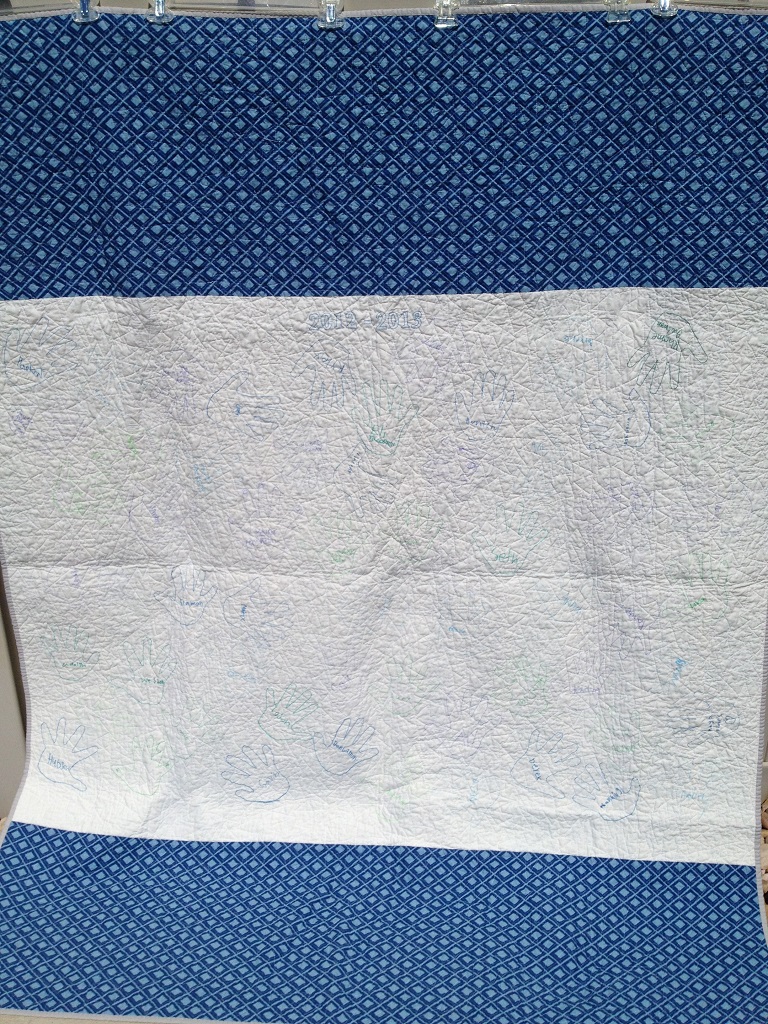 There are also about 60 handprints on the back of this quilt.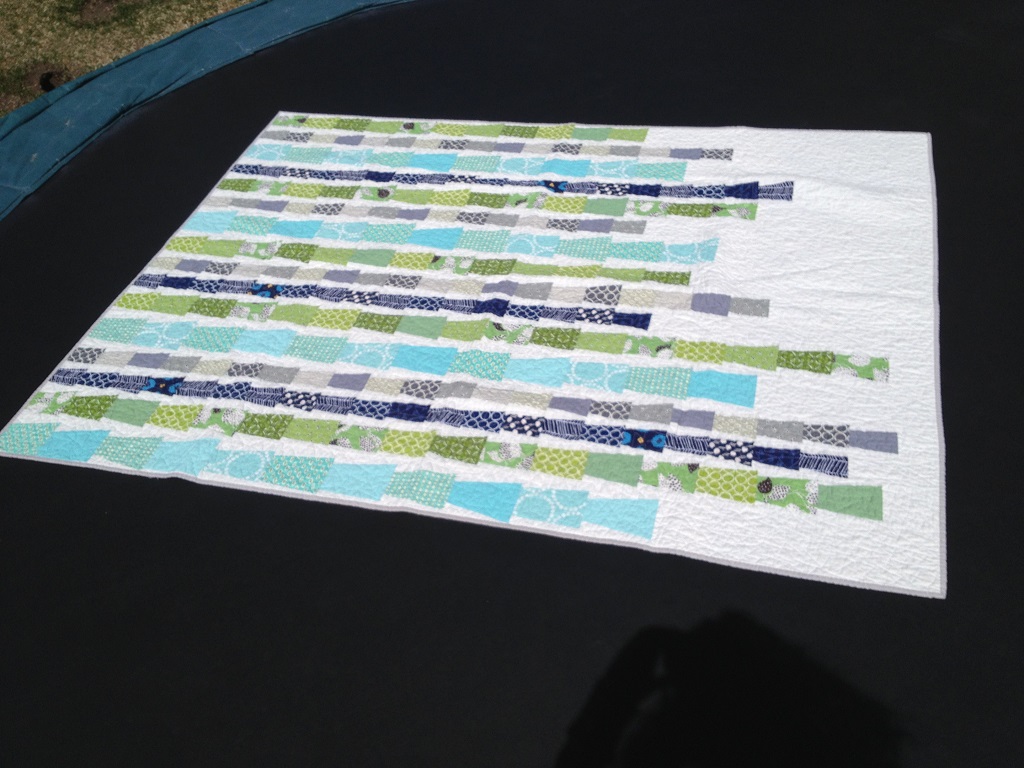 This quilt is also approximately 60 or so inches by 75 or so inches.  Thank you for stopping by!