The Ultimate Boy Quilt Complete (86)
When I go shopping with my son to fabric stores, I allow him to pick one fabric from the remnant bin, or I let him choose 1/4 yard of a fabric of his choice.  After a few visits, we collected quite a variety of "boy fabric."  I would fold it into a stack, and he would grab the stack and play with his "quilt."  He would wrap things with the fabric, roll it up, throw it all over the place, and neatly stack it unfolded.  It was time to do something with it.
Presenting the ULTIMATE BOY QUILT!  The prints include frogs, fish, sharks, planes, cars, tanks, basketball, baseball, football, soccer, volleyball, Batman, Spongebob, Spiderman, and Star Wars. I used one fabric down the middle instead of the strings, and added a 1-inch border to either side.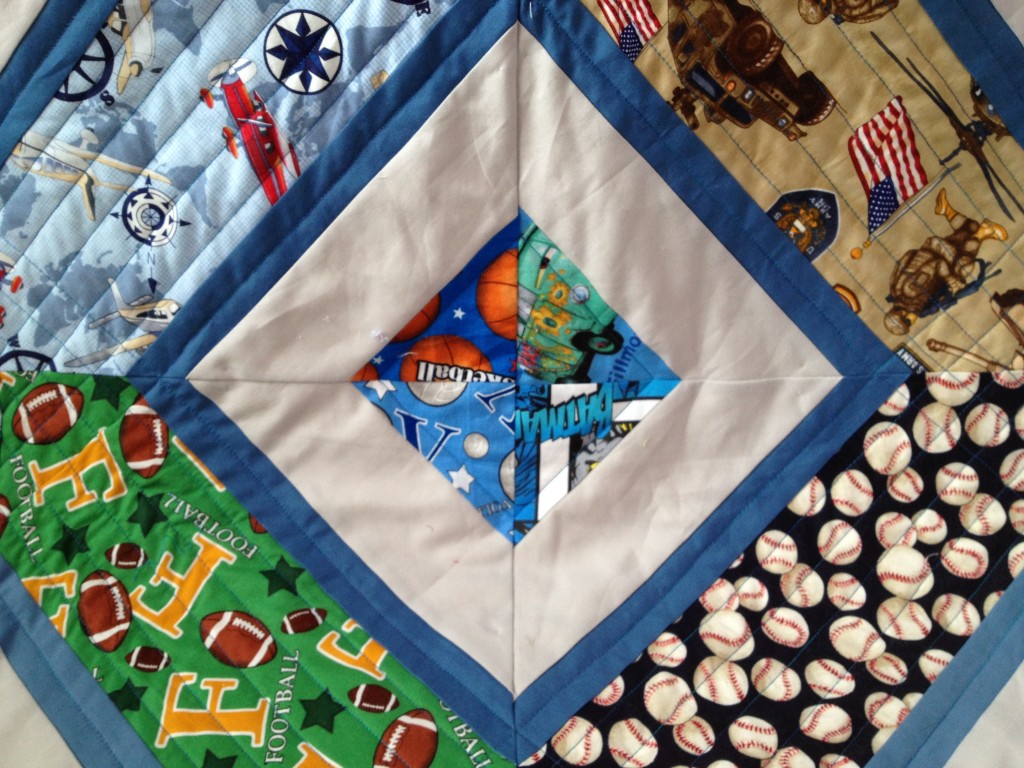 The quilting in this quilt was pretty fun.  I was able to do dense straight line quilting in the diagonal lines, and then one line inside the diamonds.  This is how the quilting looks in the front: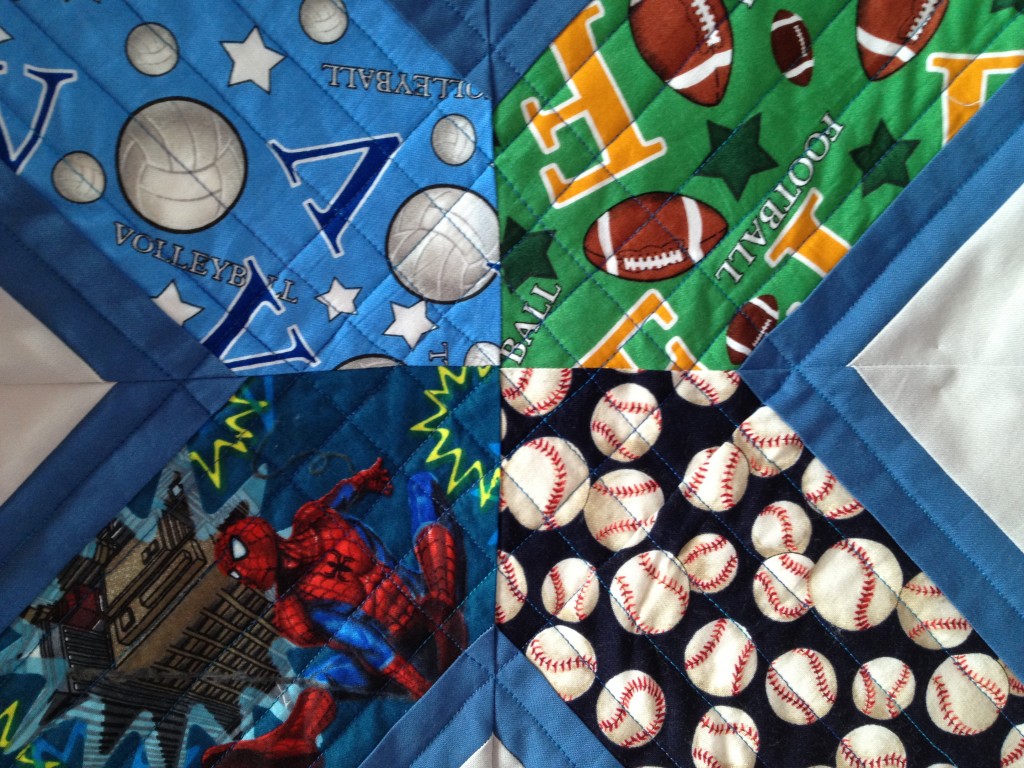 I pieced together a back with the leftover fabric and Kona raffia.  I didn't actually use the orange cats on bikes fabric in the front, but it was one of his fabrics, so I included it in the back and binding.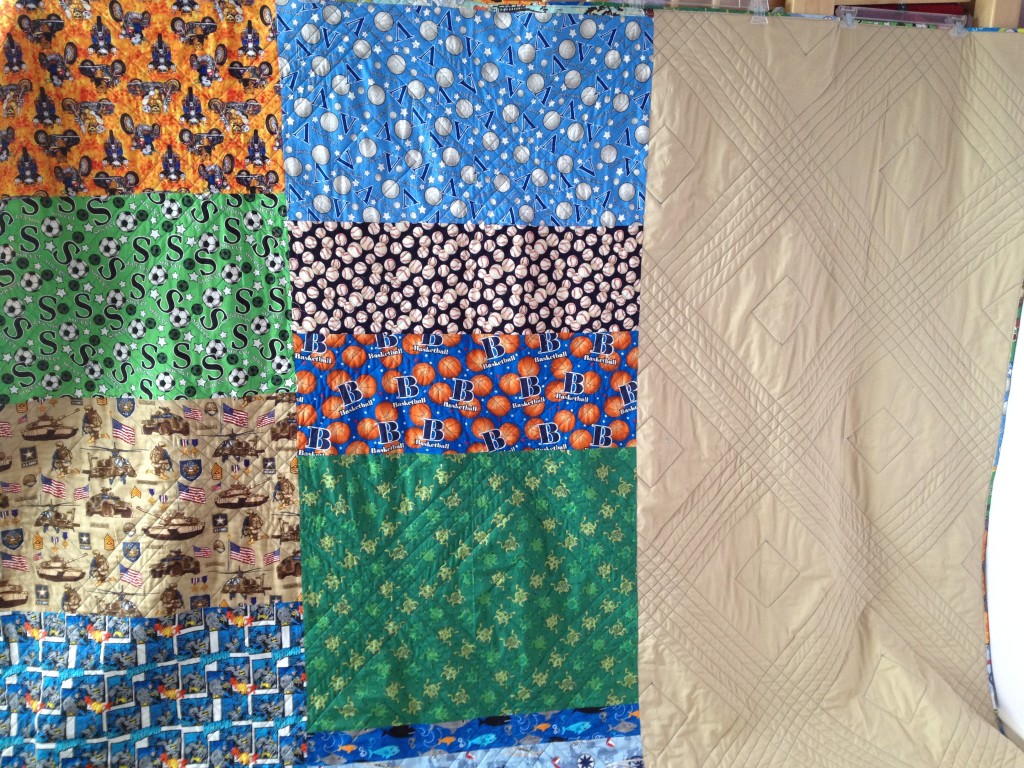 This is the quilting from the back.  I'll be honest, I just eyeballed the quilting, so it is not quite perfect, but good enough for a three-year-old boy, right.  🙂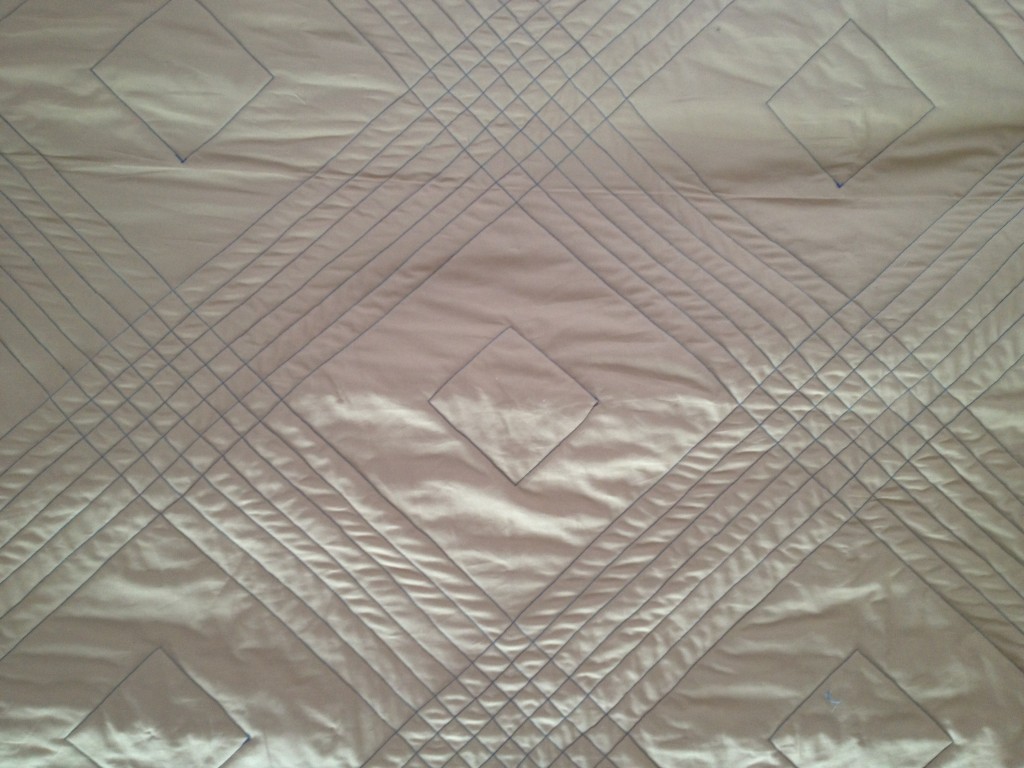 I am happy to say that I used all of the extra fabric in the binding.  I bound this by machine, which is not my favorite method, but it was the fastest way to get it done, and the boy wanted it done!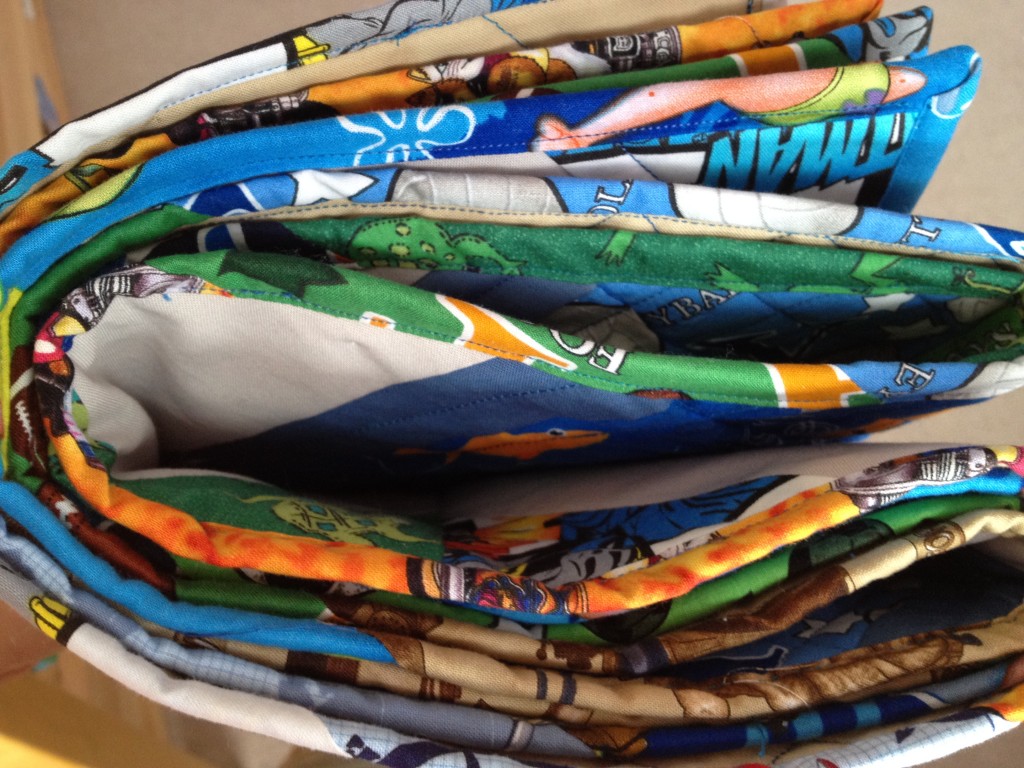 pulled this quilt out of the dryer and wrapped him in it. He was in heaven. When I asked him which print was his favorite, he rubbed his hand over the quilt and said, "This is." I tried to clarify by saying, "Which fabric is your favorite?" and he said, "All of them."
I see myself making many more quilts for that boy in the future.