DS Picnics and Fairgrounds Log Cabin Quilt complete! (83)
I don't know how to take good photos of a whole quilt.  The best I can do is grab those pant hangers, hang them up on my fence, and try to take pictures of them.
The sun is usually behind the fence, and so I often get a soft look at the quilt because my camera is fighting with background light.
The great thing about the hangers, though, is that I can twist the metal part of the hanger around, and flip the quilt around without having to re-attach it to the hangers each time.
And this is the quilt back. I was mostly just having fun with this. I wanted to add the left-over log cabin block I had, so this is how I put it together. I think it is fun, and it adds another dimension to the quilt. The solid back here is Kona Delft.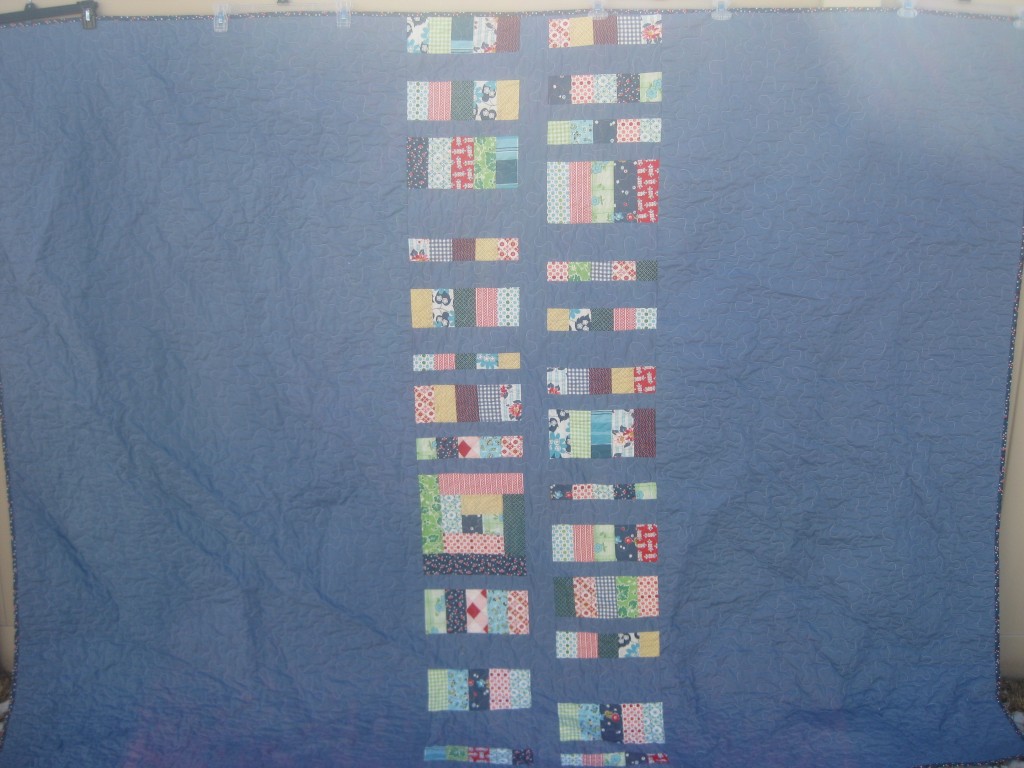 Making the log cabins was easy. I just made all of the strips 2.5 inches, and for each block, used 2 pieces of 2.5 x 2.5, two strips of 2.5 x 4.5, two strips of 2.5 x 6.5, two strips of 2.5 x 8.5, and one strip of 2.5 x 10.5. I used Kona Snow for the sashing.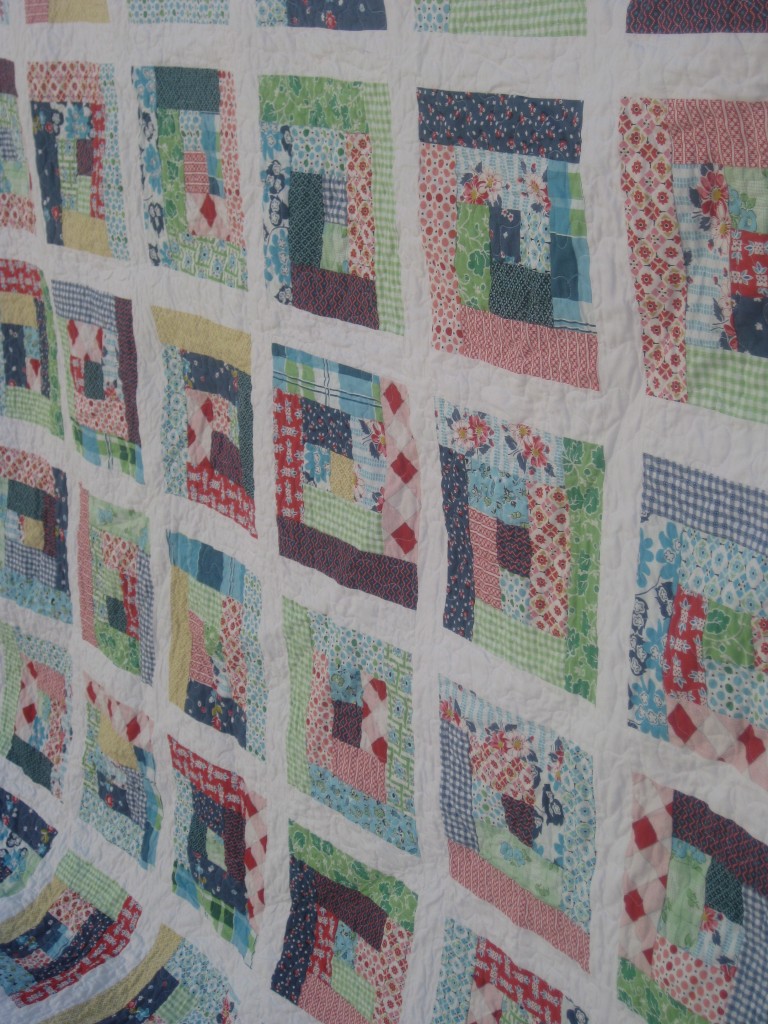 I used the DS picnics and fairground's blue with small flowers for the binding. I think it adds a quaintness to this quilt and frames it well.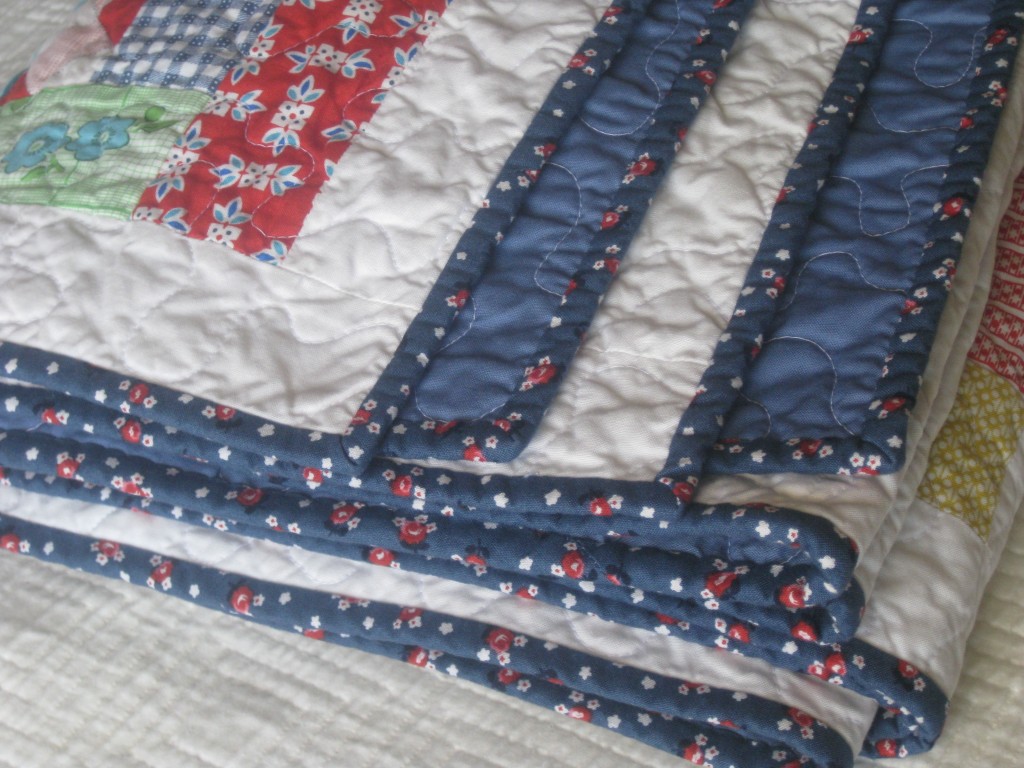 This quilt was 74 inches x 97.5 inches before washing, 72 inches by 94 inches after washing. This is what I would consider being an oversized twin quilt. It was a lot of fun to make!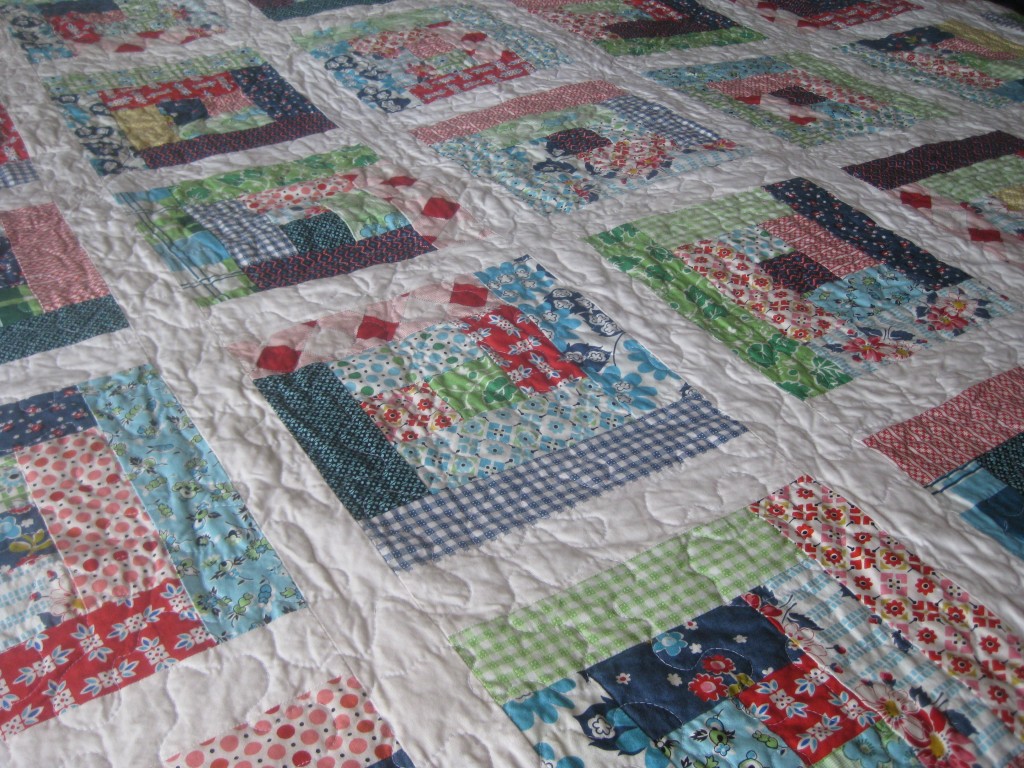 Thanks for stopping by!