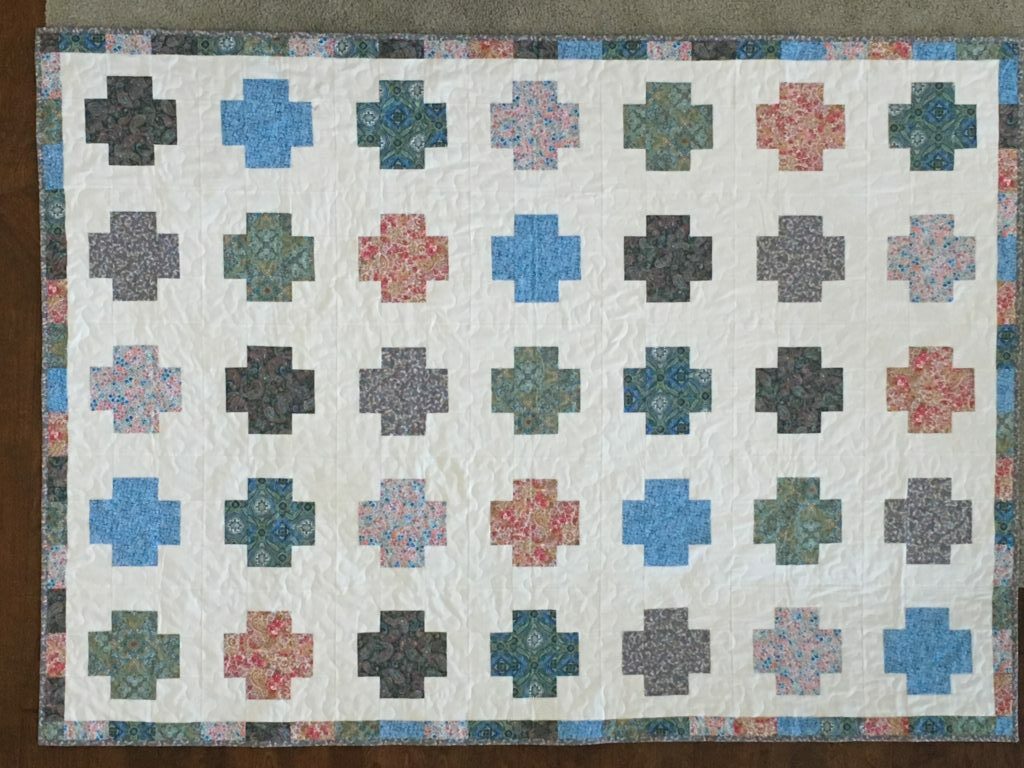 Sometimes it's fun just to mix things up a bit with quilts.  I saw these small multicolored print florals and paisleys and thought, "Why not?"  I love how the fabrics are made with bright flashy colors, but yet the overall quilt is rather tame as you step back.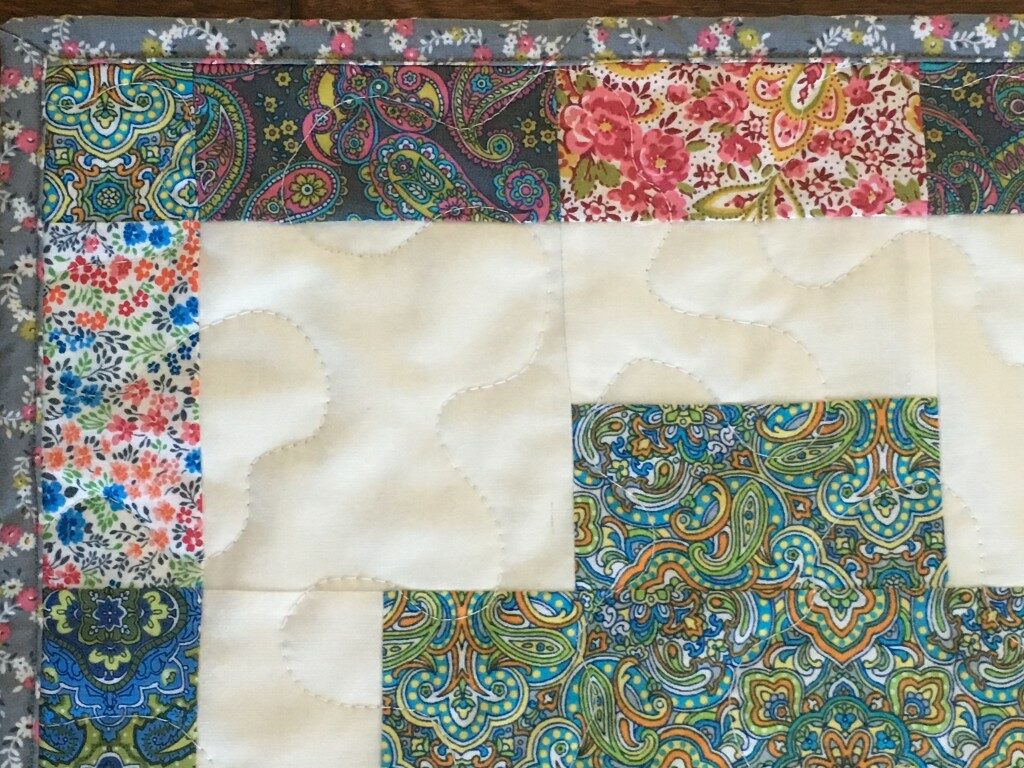 I've made plus quilts before, but I wanted to try this quilt using a nine-patch design where four of the blocks are half square rectangles.  This makes it so that you can take two strips of fabric of equal width and length, sew them together, and make multiple blocks by cutting them to the size you want.  In this case, I took a 2.5 inch strip of Kona Snow and sewed it with a 2.5 inch strip of colored fabric and made these lovely 4 inch (final) half-rectangle squares. The extra patterned fabric was used around the border, making the final quilt about 64.5 inches x 88.5 inches.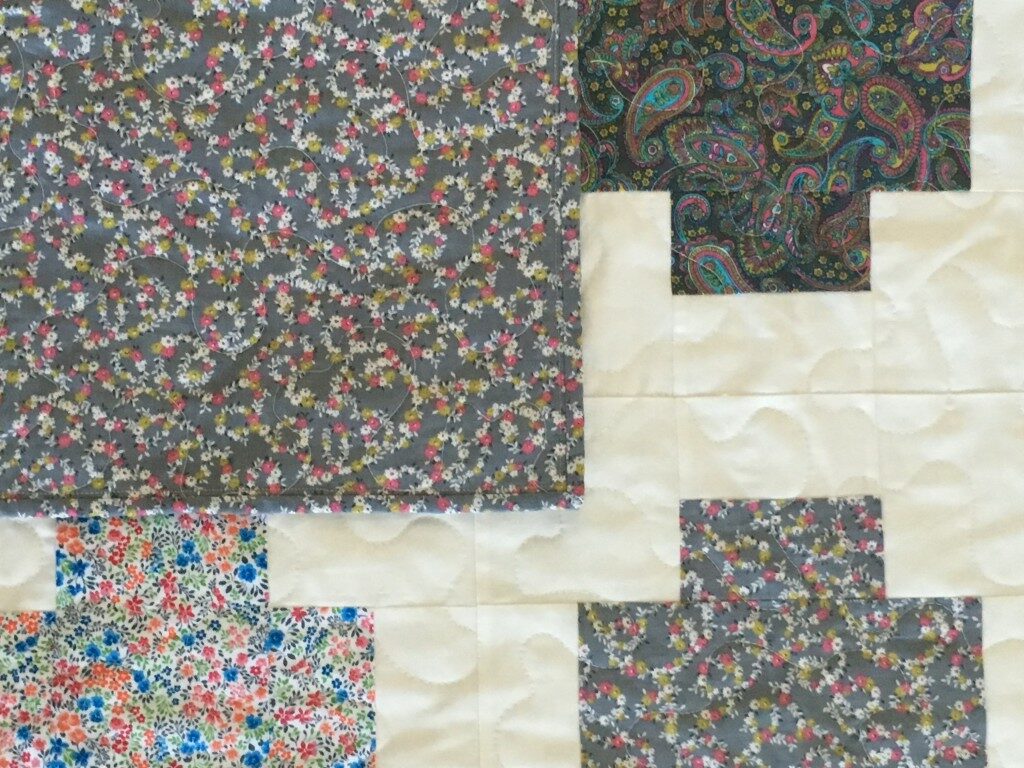 I used a gray floral print as part of my back, along with a large swath of Kona Snow with the kids' hand prints and names on it.  I also bound it with the same gray floral print.  Now that I've had a ton of practice, I have to say that I am a fan of machine binding.  I used to love hand binding, but when you have six quilts to baste, quilt, and bind in two weeks, machine binding is the way to go!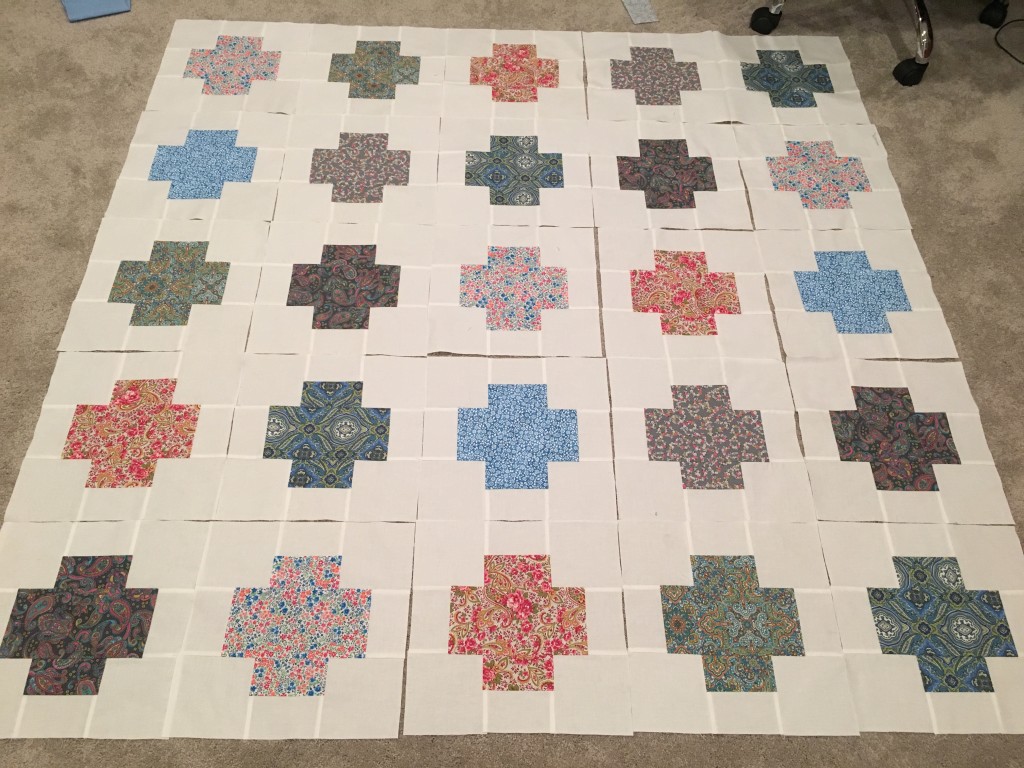 In this picture, I am laying out the blocks to see if the way I organized them is visually appealing.  I also do this to check and make sure I put all the blocks in the right order.  How did we quilt without digital pictures?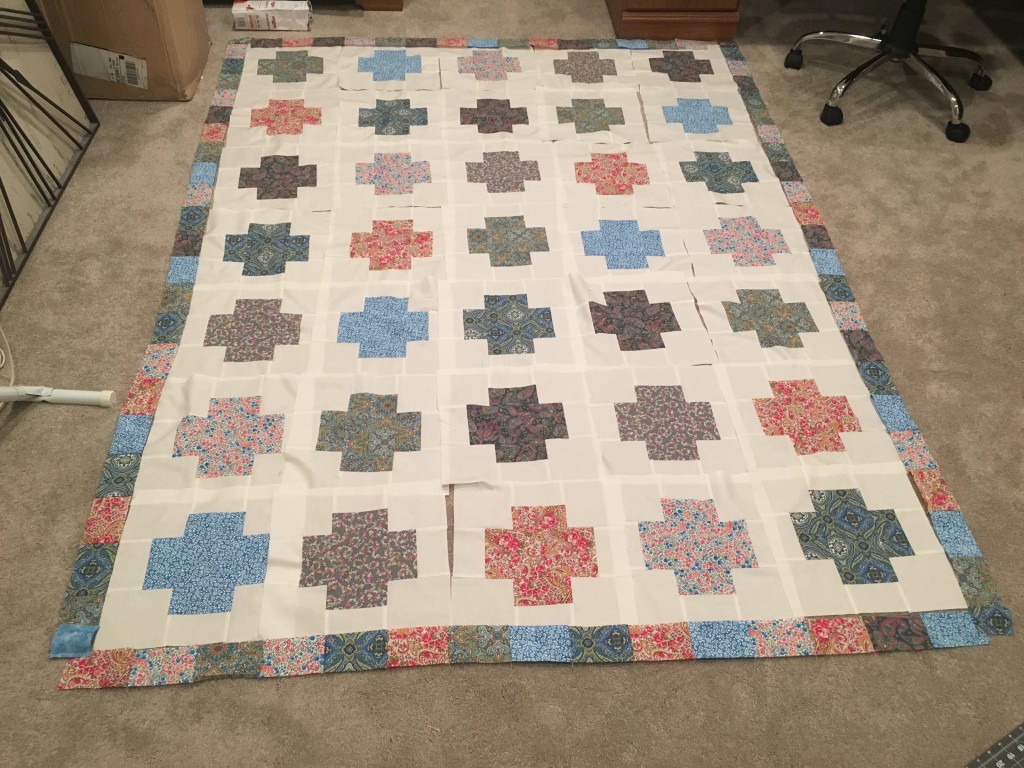 After realizing my blocks weren't going to make a twin sized quilt, I decided to add a border.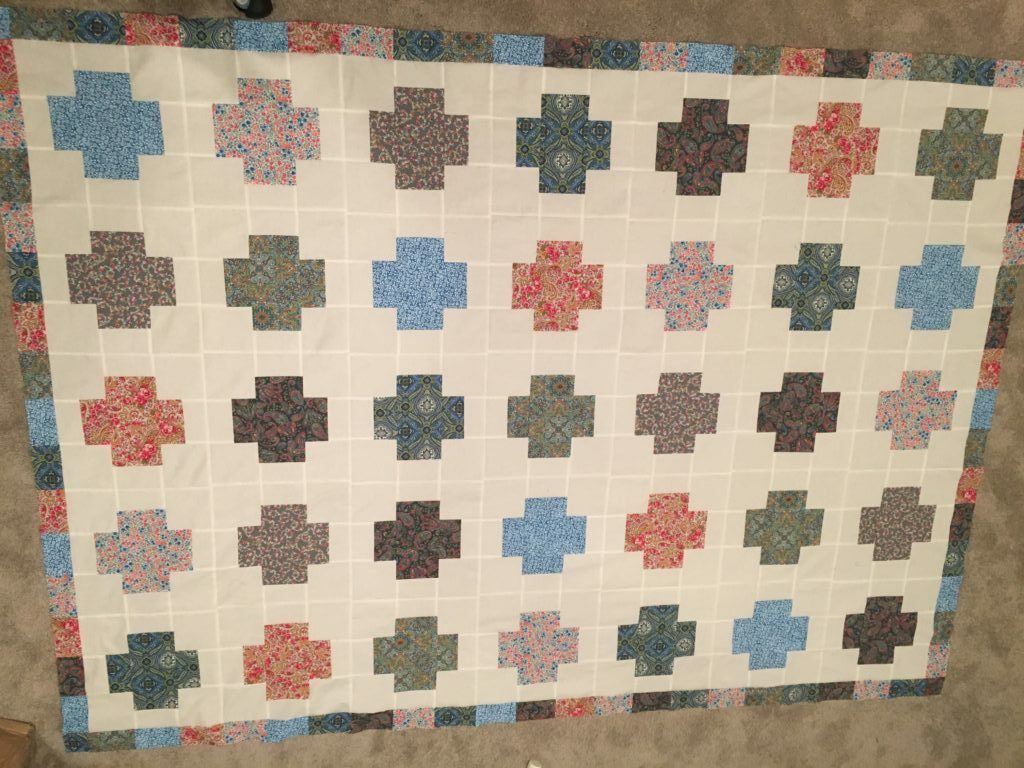 And here is the pieced top.  Thank you for stopping by!  This quilt was also well received by the teacher, who was new to the school and probably had no idea that this was something that I do.  More teacher quilts to come!