Just an old fashioned quilt (153)
This is the last of my teacher's quilts. I used the same fabric in my Americana Stars quilt, plus a few greens.
When I showed my daughter these fabrics, she said, "I think my teacher has something made with fabric just like that in her room." That's always a good sign.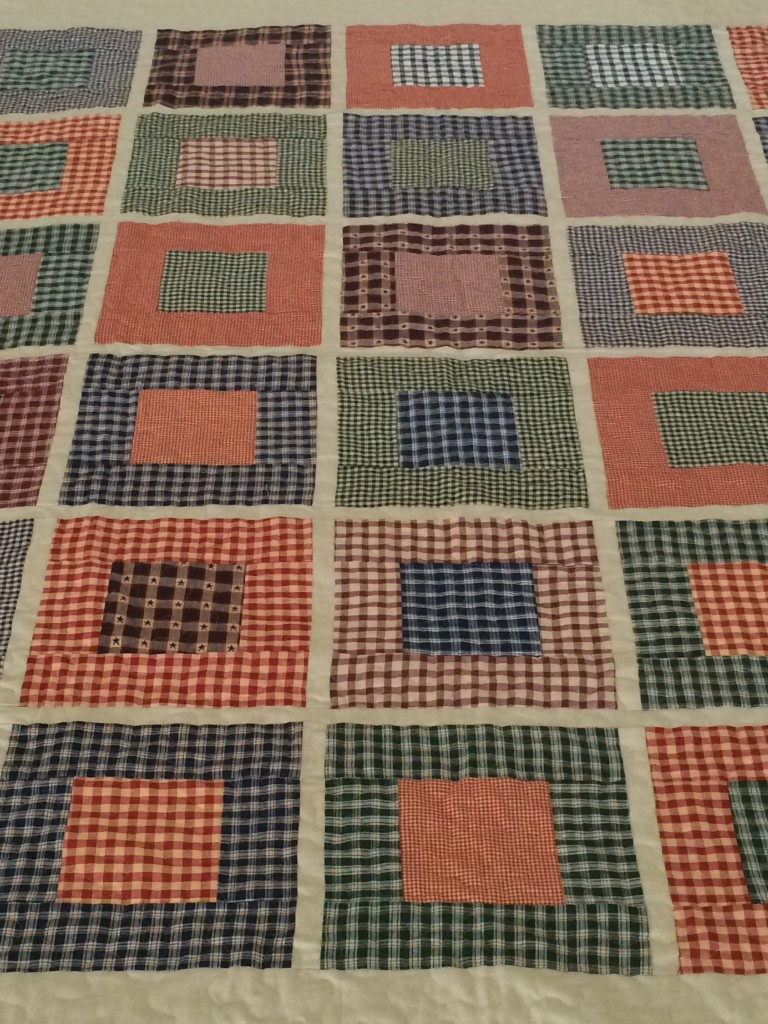 These are all woven fabrics, so the design is made by string placement rather than a print. One nice thing about using a woven was that it didn't seem like there was a frontside or a backside. The hard thing was the looseness of the weave and the fact that it was so hard to cut right on the line since it didn't lay straight. But, whatever isn't perfect just adds character, right?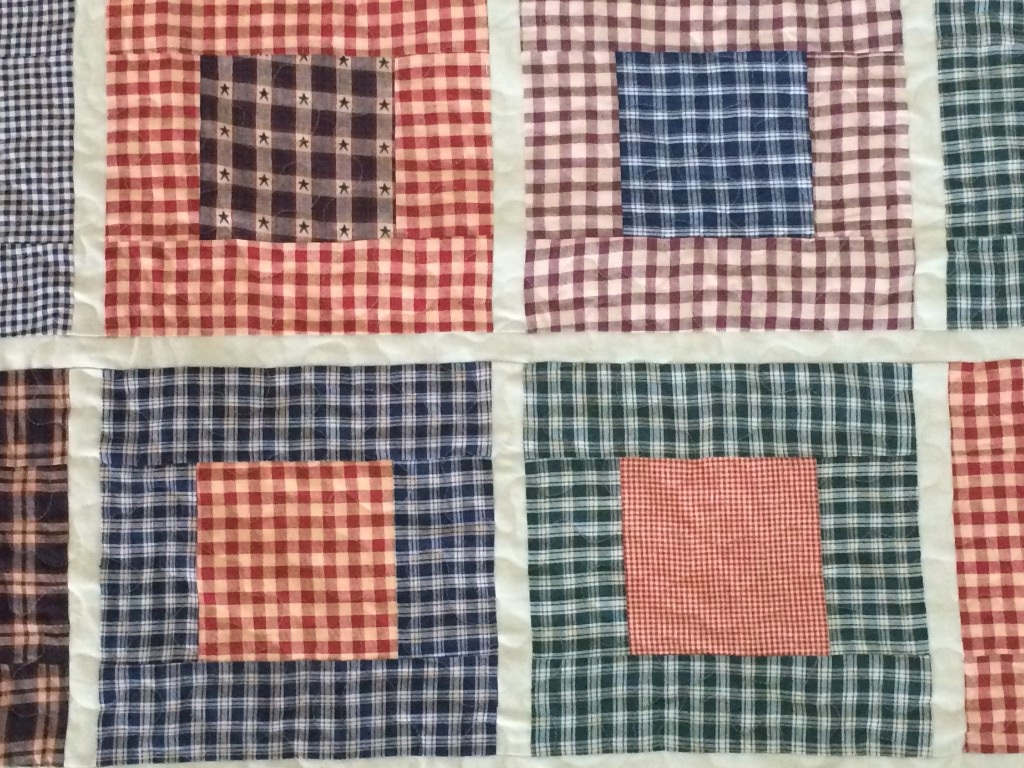 I used a linen-cotton blend for the sash and border of this quilt. This gives the overall quilt a very rustic feel to it.
This teacher missed all of teacher appreciation week as her father was ill and then, sadly, passed away. My heart goes out to her, and I hope this quilt can bring her even the slightest bit of comfort in knowing that she is loved. I'll give it to her when she returns.
The student's handprints and signatures are on the back. This is a twin quilt.
Thanks for stopping by.