Two Quilts in one Magazine!
Have I ever mentioned that I loved working with Scraps?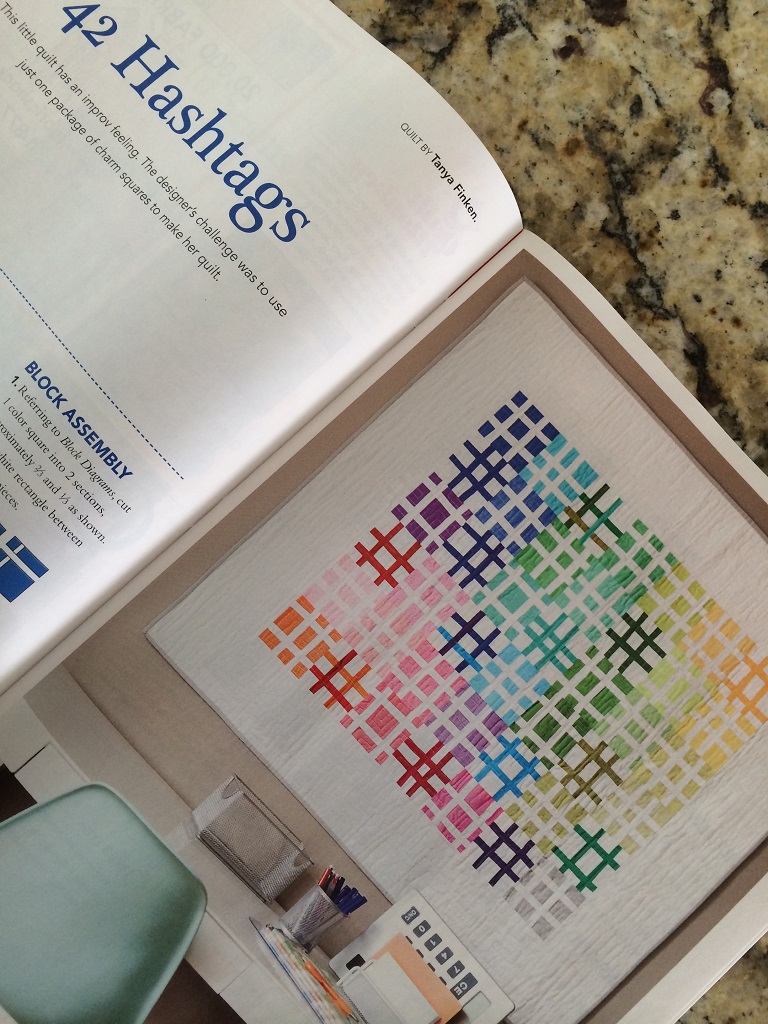 Two of my quilts were scrappy enough to make it into this magazine, "Scrap Quilts" by Fons & Porter!
I originally called this one "The 48 Pound Quilt."  Six of the "pound" signs were on the back of the quilt.  They named it "42 Hashtags" for the magazine.  Don't worry, I gave them the liberty to change the name.  They did a great job with setting up that photo!  I love that my quilts have a little bit of a modern flair to them.  This quilt was in the first Modern Quilt Guild display this last year, and when you google my name, this is usually one of the first images that pop up.  It's still a favorite of mine!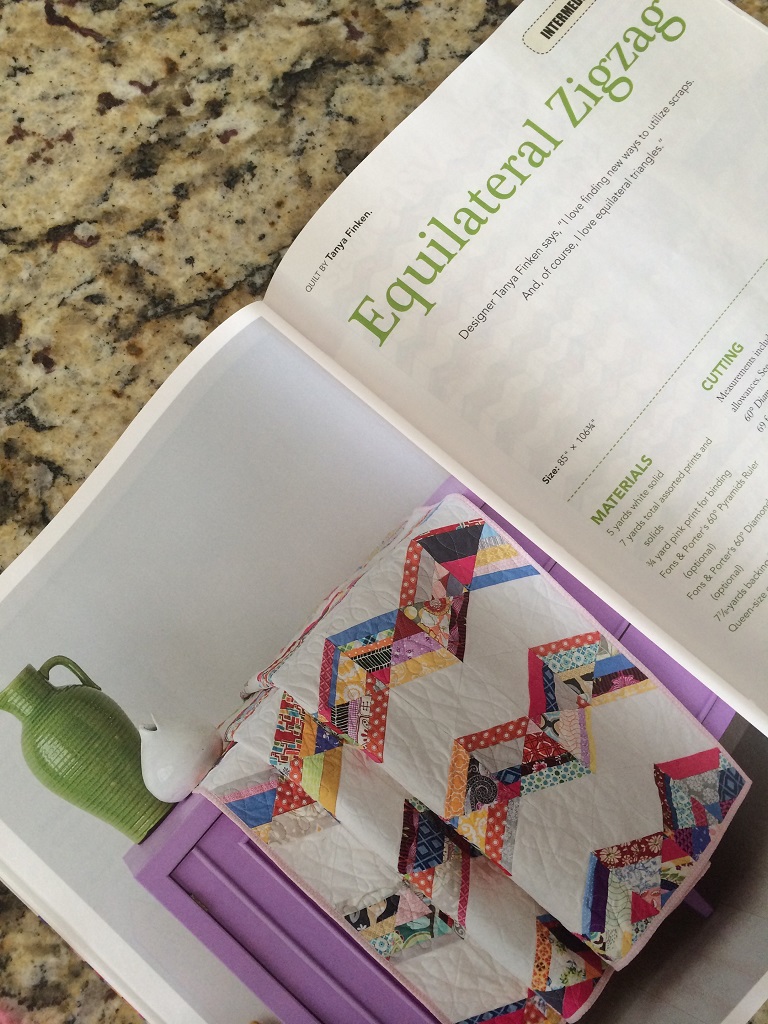 This quilt, I have actually not posted yet on this blog.  I wanted to keep it a fun surprise for my readers (hi mom!).  This one was inspired by a previous quilt that I made, which Nova of "A cuppa and a catch up" used to make her beautiful quilt.  This pattern shows this quilt using my original block dimensions but in a twin-sized quilt.   As soon as I get it back, I'll take more pictures and tell you more about it!
Thanks for visiting. And if you want to know more about how to make these quilts, look for "Scrap Quilts" by Fons & Porter!