Red Three-Six-Nine quilt (141)
This teacher wrote, "A lot of my house decorations are black or a deep red color."
As soon as I read that, I thought to myself, "Oooh, this one is going to be fun."
Thus came about the Three-Six-Nine Quilt.  Why these numbers?  The more I looked at this quilt trying to figure out what to call it, the more I saw the Roman Numerals III, VI, and IX.  Yes, I also saw IV and XI, but the Three-Four-Eleven quilt doesn't sound as good.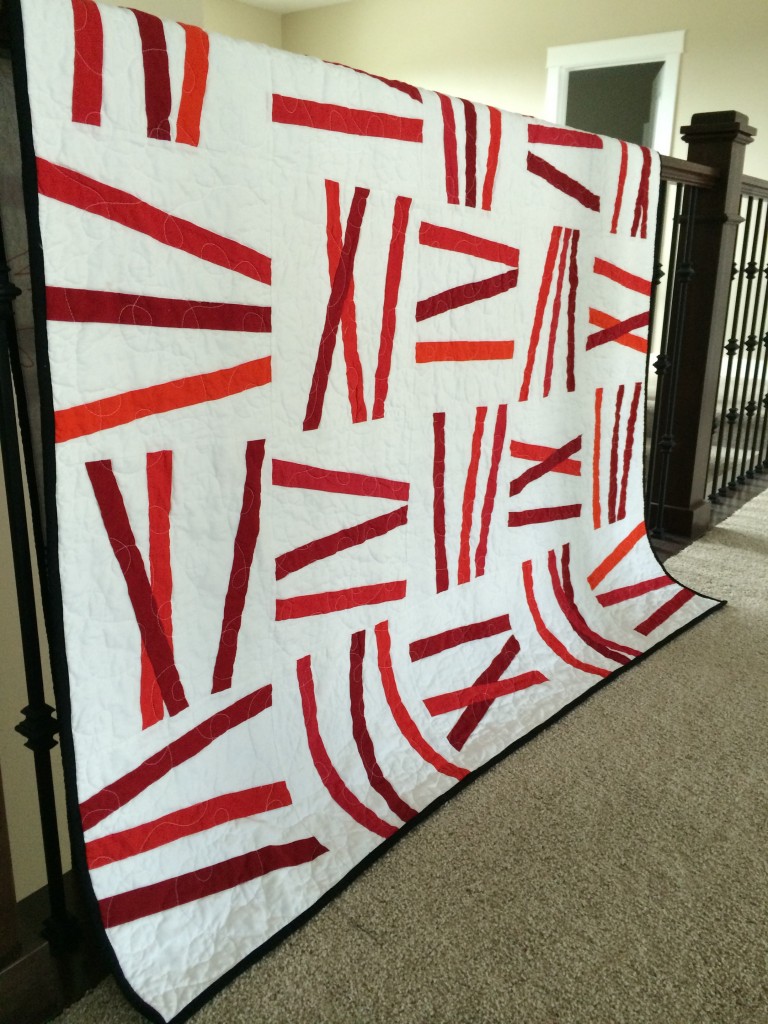 Yes, I just added three strips of a variety of Kona Reds to each block (35 blocks total) in an improvisational manner.  Then, I cut the blocks down to size (12.5 inches) and pieced them together.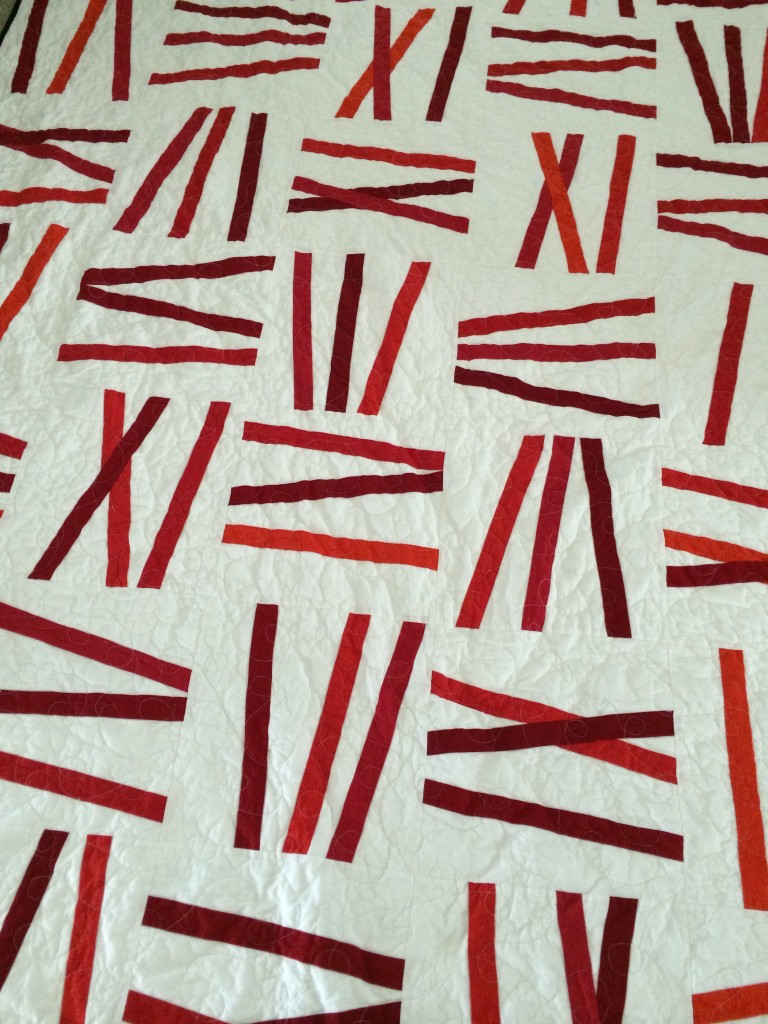 I had a difficult time choosing the quilting pattern for this quilt.  Had I had more time, I would have gone with a more straight-line approach.  Perhaps I would have drawn out a bunch of random lines across the top, to make an all-over pattern and to give a nod to the random movement of these red stripes.   But, time was against me, and so I chose a simply loopy pattern, mostly just to unify the quilt under one design.  I do like how it turned out.
And, I'll be honest, the black binding is my favorite.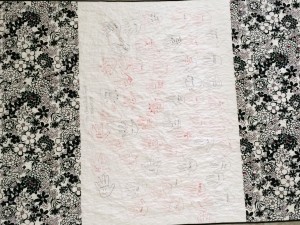 Here is the back of the quilt, handprints and all.  This teacher also has two classes, so I incorporated all 60 or so handprints into this quilt.  I had another parent help me collect all of these signatures.  She definitely cut my time in half, if not more, on these quilts.
The Three-Six-Nine quilt ended up being 62 x 86 inches, after washing. This was a fun quilt to make, and I think once I figure out my bedroom colors, I'll have to revisit this style again.
Thank you so much for visiting. I hope you have been inspired to make something wonderful for your teachers. I give them away on Thursday. I hope I don't cry!