One of my kid's teachers loves neutrals. I have only seen her wear one other color besides white, tan, gray, and black. That is why I created my Mirage Quilt with all neutrals.
Do you see why I call it Mirage? I swear my eyes go blurry every time I look at it. I should probably call it "Far-Sighted Quilt" or "20/40."
Here's a closer look, so you don't get a migraine…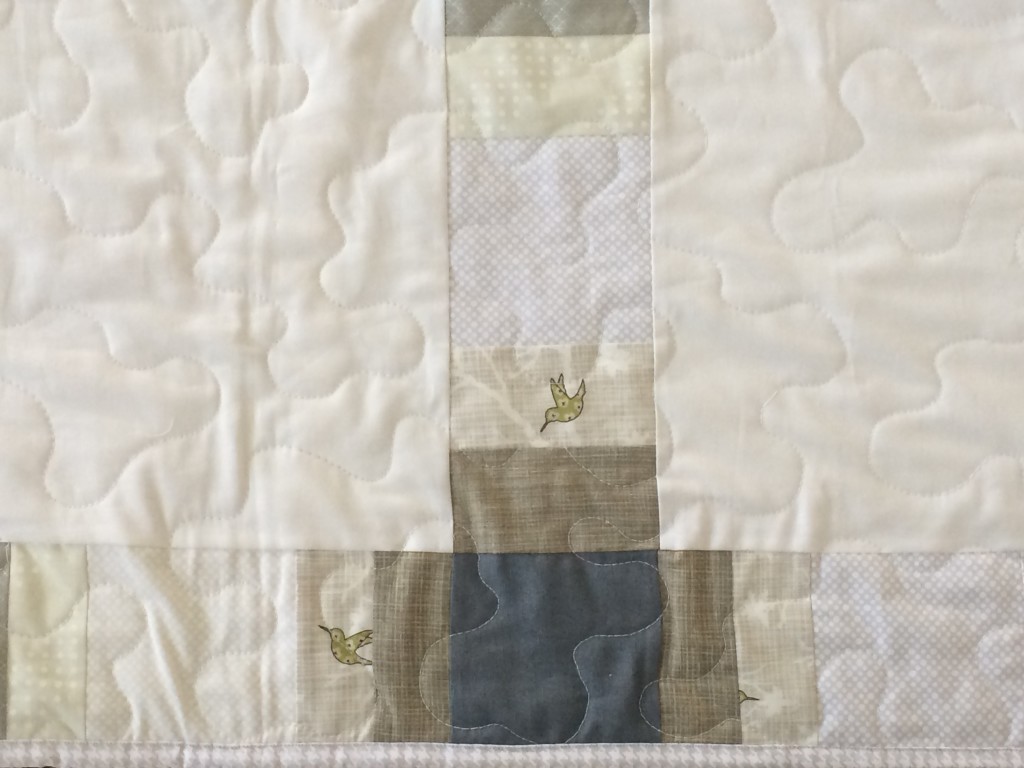 This quilt was a classic "Make it work" moment. I had already cut up a bunch of squares and was going to make a neutral version of a plus quilt, but it did not look good. At all. So then, I had a bunch of 4 1/2 inch squares and no plan. After doing a little math and a lot of sketching, I came up with this quilt design. I think I just cut the other squares into 2 1/2 inch and 2-inch sections to make the radiating blocks. She loved it, especially the back, which had all of the kids' handprints and signatures on it.
This is a twin-sized quilt. Thanks for visiting!