Scrappy String Christmas Quilt (146)
After many years of Christmas sewing, I had enough scraps (strings to be exact) to make this scrappy Christmas quilt.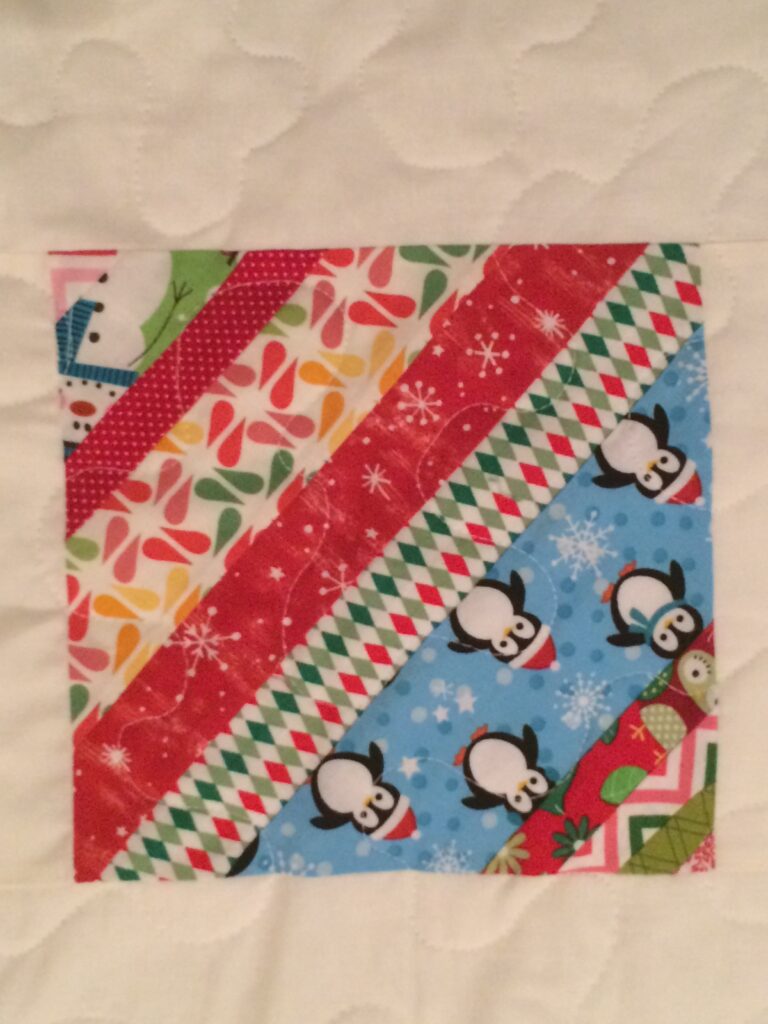 I used paper as my foundation, and made about 35 of these 8.5-inch squares, using this method, only without the white strip down the middle.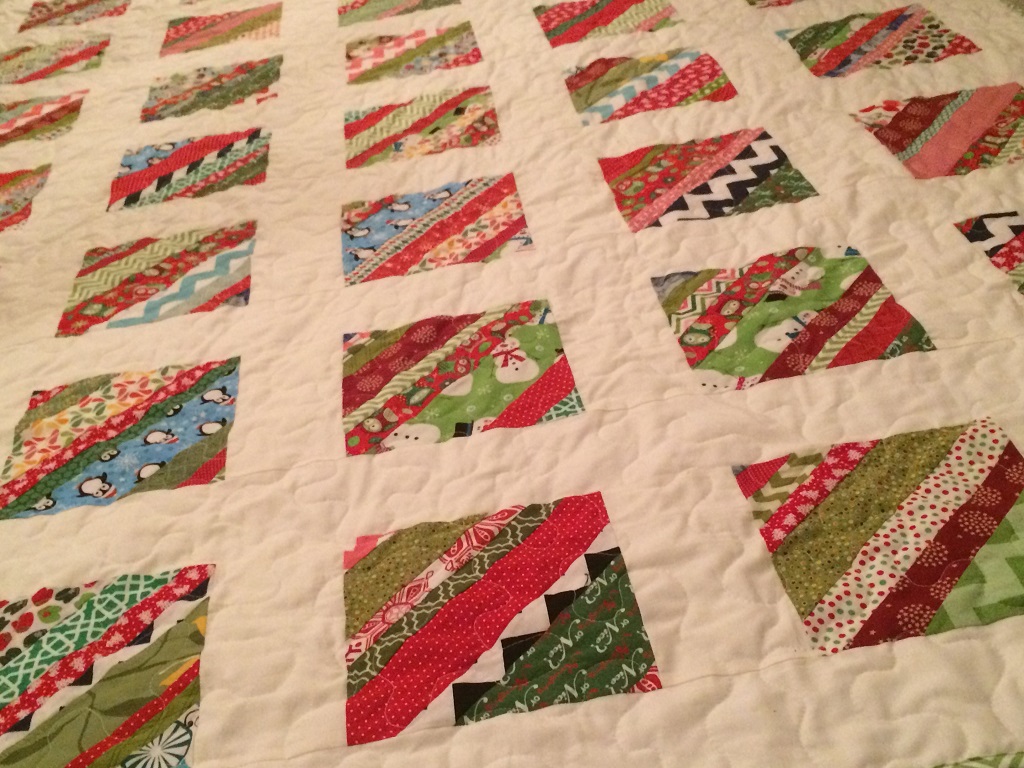 I separated them with 4.5-inch sashing and 4.5-inch borders, ending up with 8-inch blocks and 4-inch sash all around.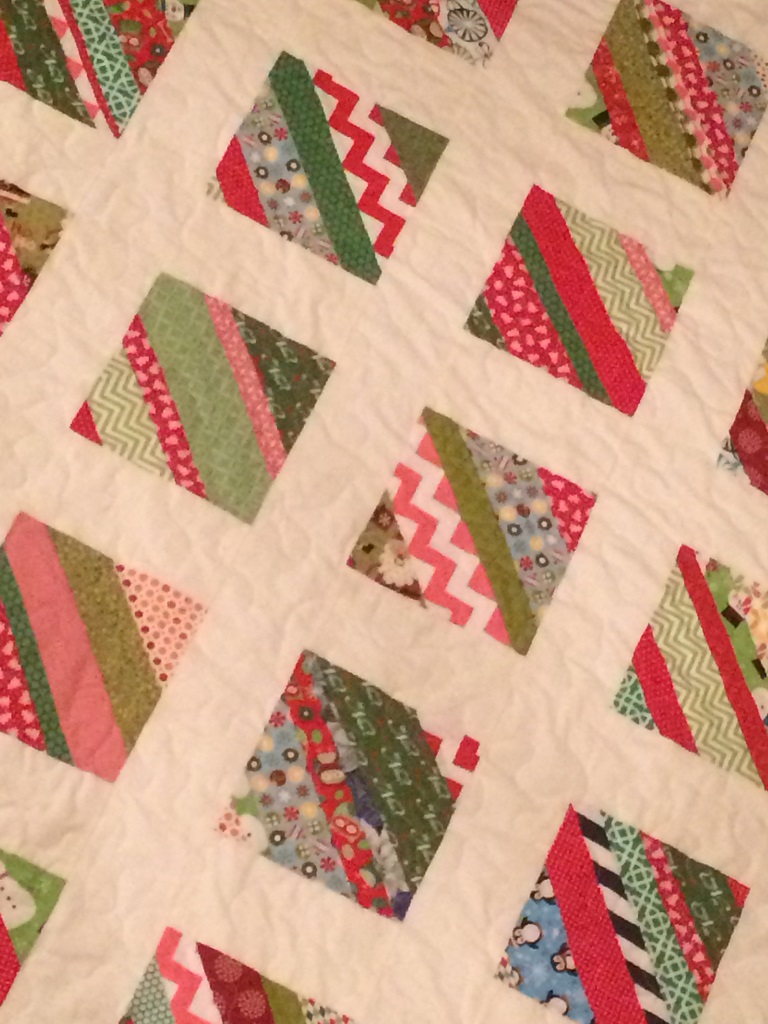 The final quilt is a nice twin size, about 64 inches wide and 88 inches long, the standard size for a twin bed.  This quilt has not yet been washed.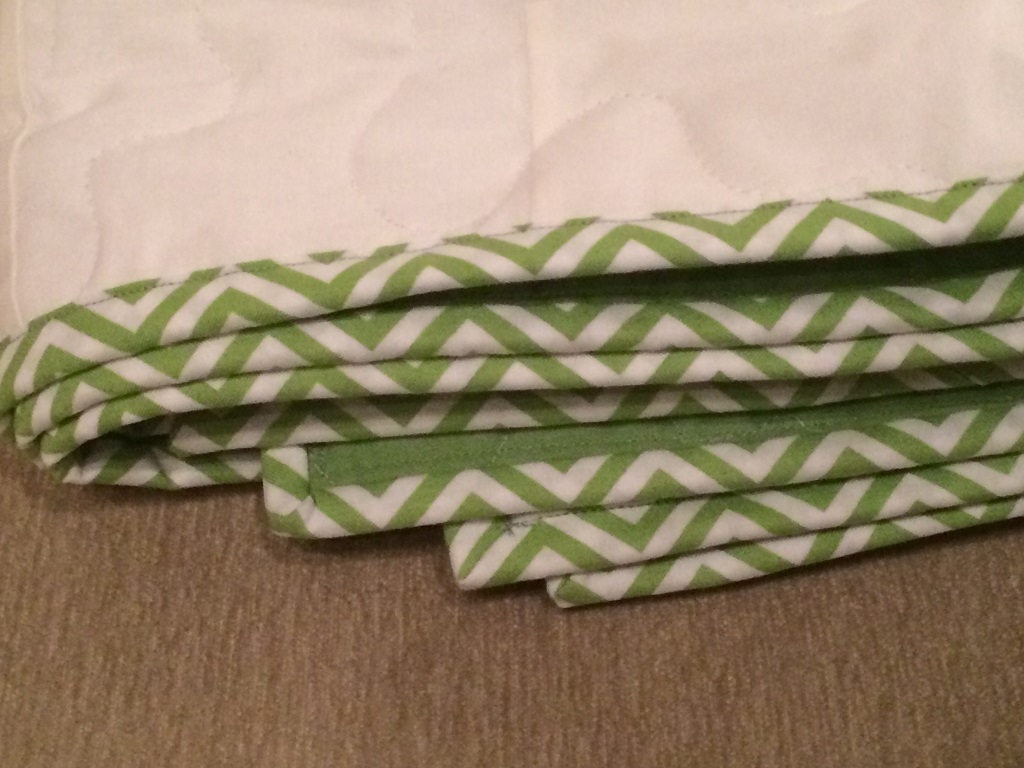 I bound the quilt with a green chevron.  I love it!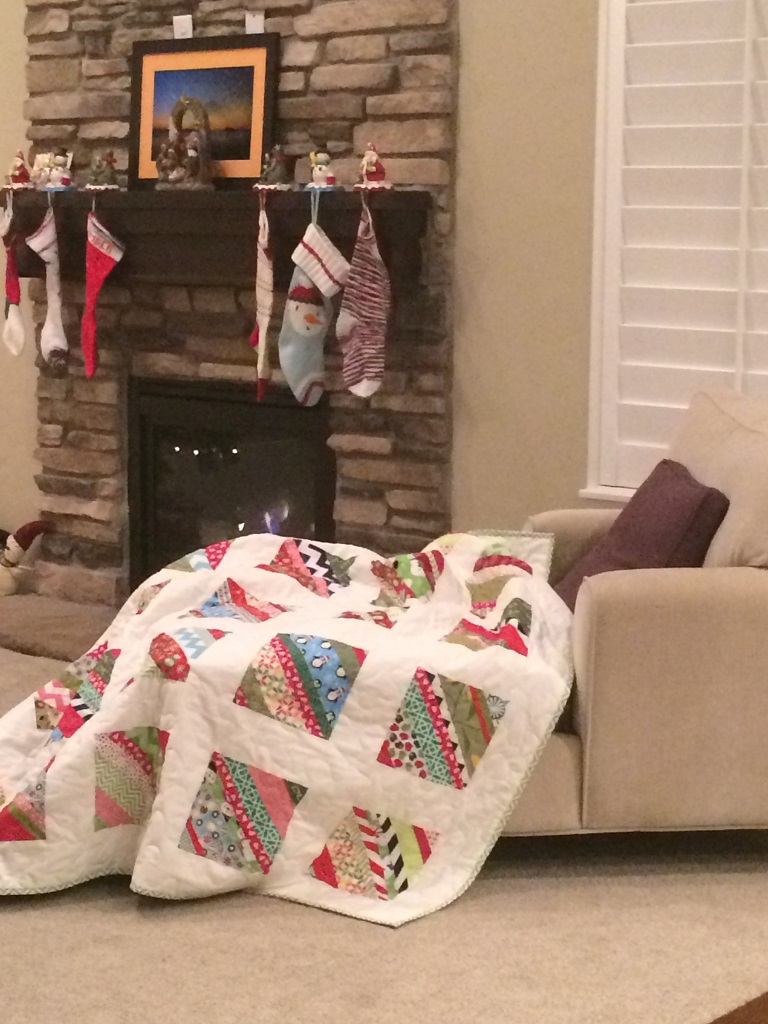 And now, it sits by the fire, waiting for members of our family and a good book to read.