Scrappy Dresden Wedge Quilt (108)
A year ago, I made a baby Dresden wedge quilt for the EZ Dresden Quilt Challenge.  The part of the challenge I chose to do was to try using the wedge in a new way.  I even made a tutorial.  I have always loved scrappy quilts, and I have admired scrap quilts that utilize value to create patterns in the quilt.  So, when I had enough random scraps around, I decided to start a scrappy version of that quilt.  Two hundred and fifty-two blocks later, this is the final product!
I tried to use the values of the fabrics to create the overall design.  The center wedges were of darker value fabrics, and the outer pieces that form the diamonds were of lighter values.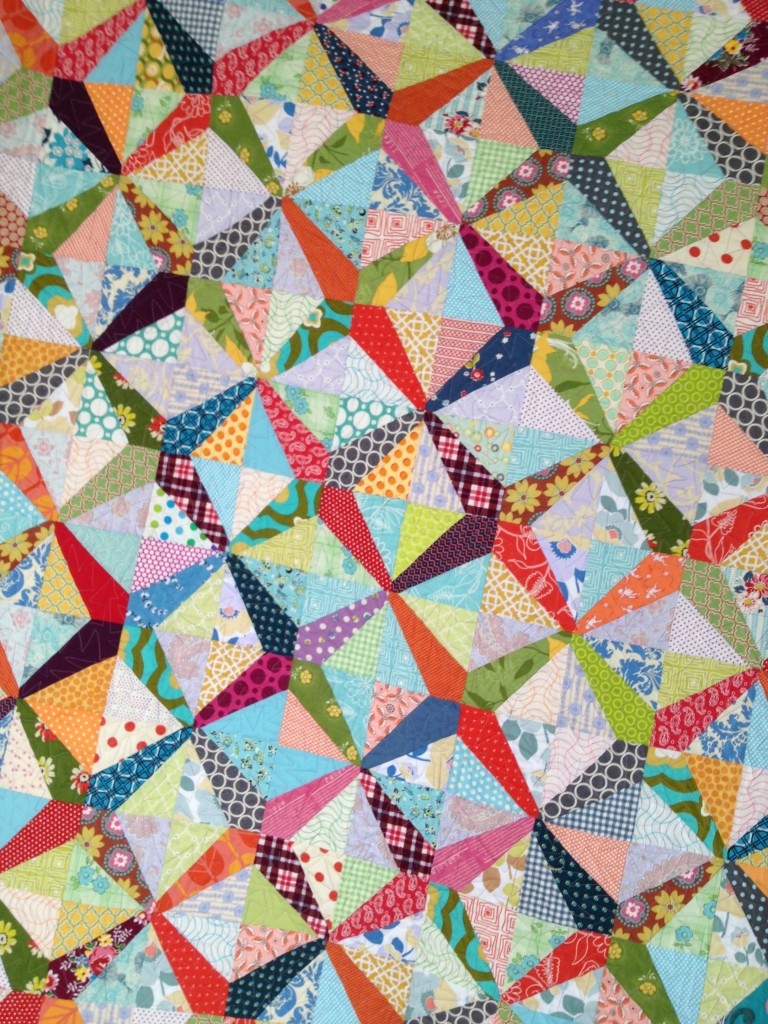 This was the perfect way to use up a bunch of odd scraps.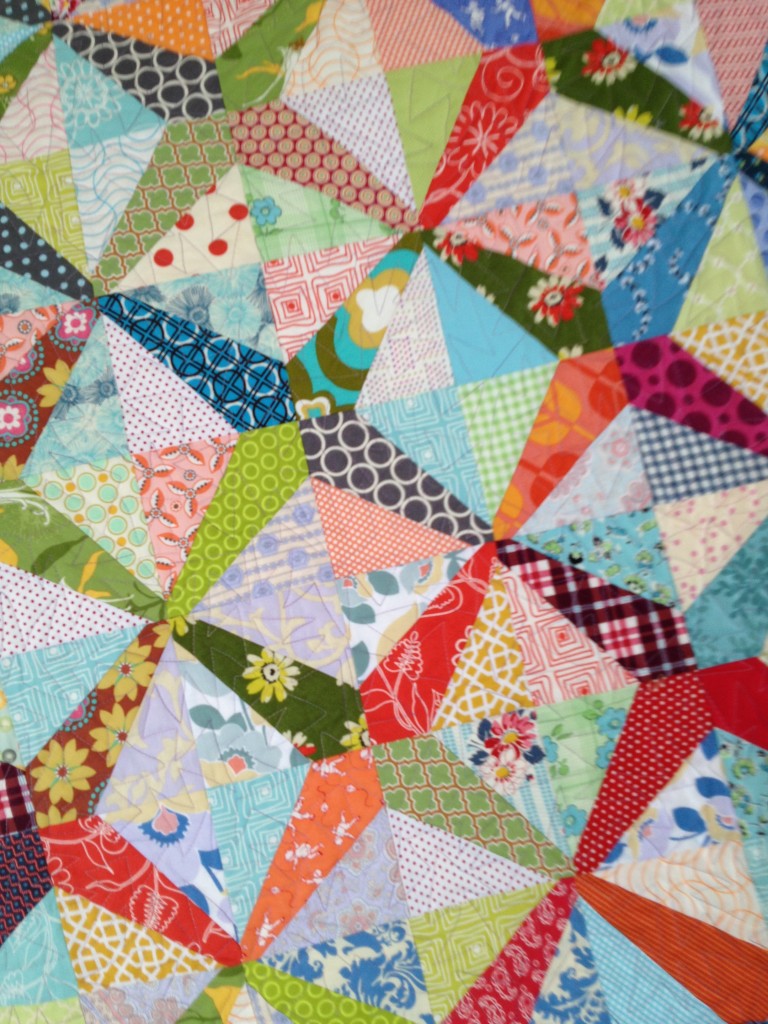 I used a free motion quilting design that Elizabeth Hartman has used a lot on her quilt.  It is kind of a free-motion zigzag.  I used a variegated purple thread on the front and a white thread on the back.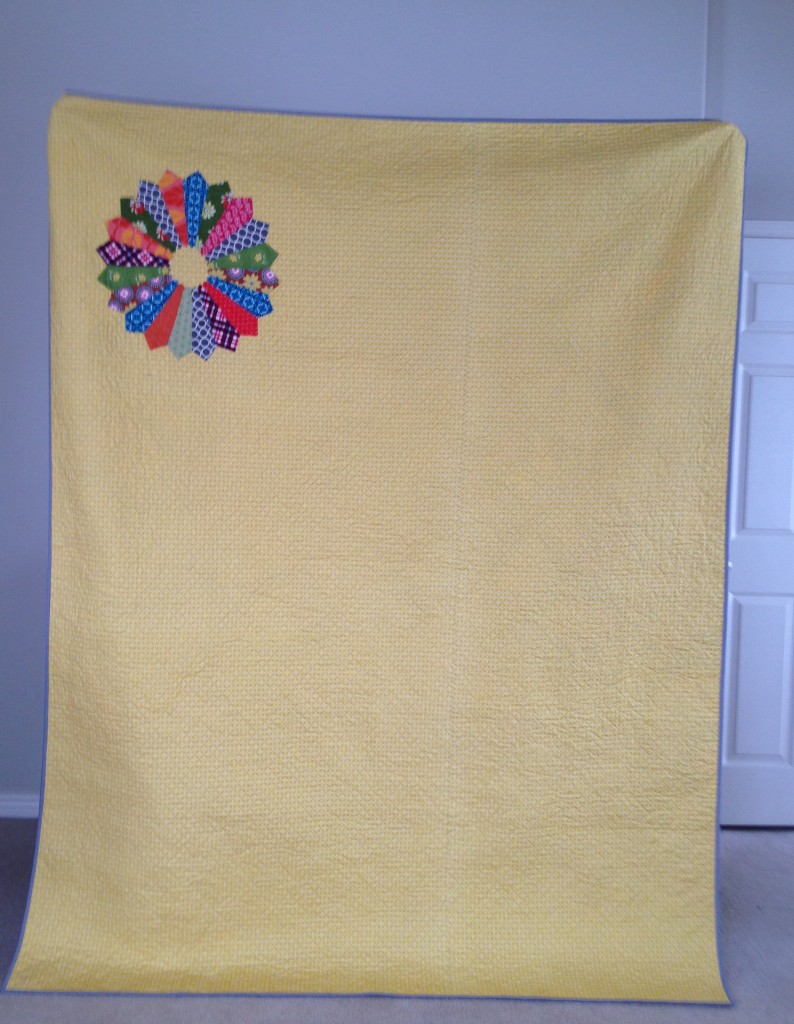 I loved using this color for the back of the quilt.  I don't go to local quilt shops very often, but when I do, I pretty much just pick from their clearance section.  This was a clearance section find.  It is called "Modern Monet."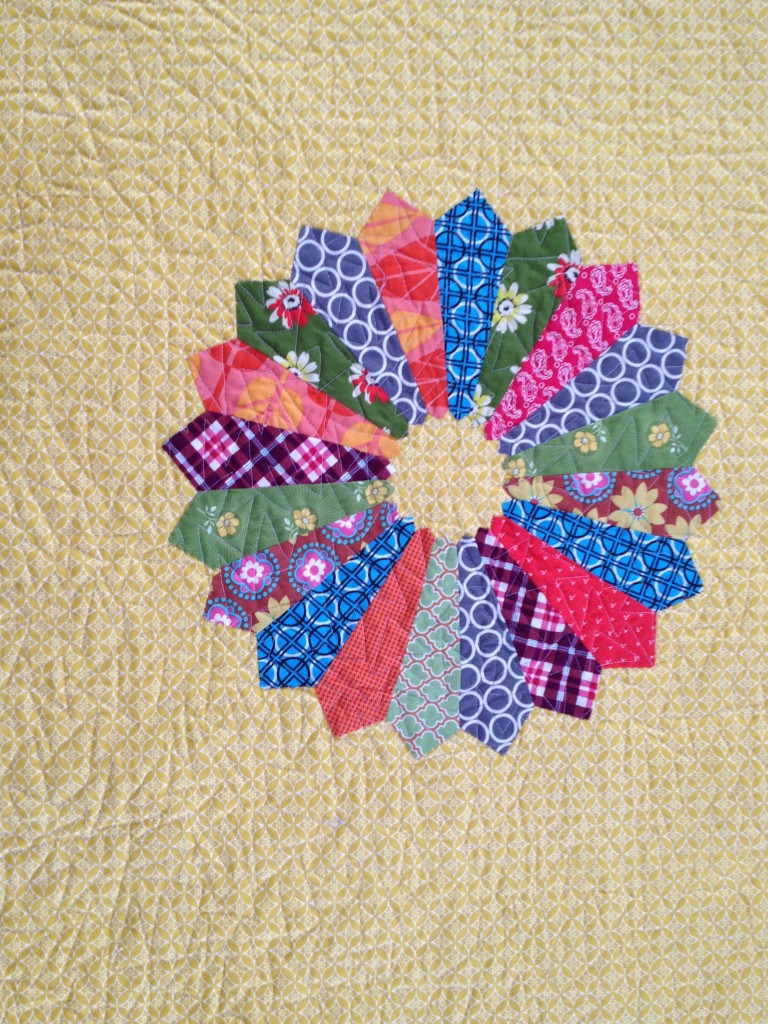 I had a lot of extra dark valued wedges left over so I made a Dresden plate for the back, just like on my original Dresden Wedge Quilt.  I love that it adds a little something fun to an otherwise boring back.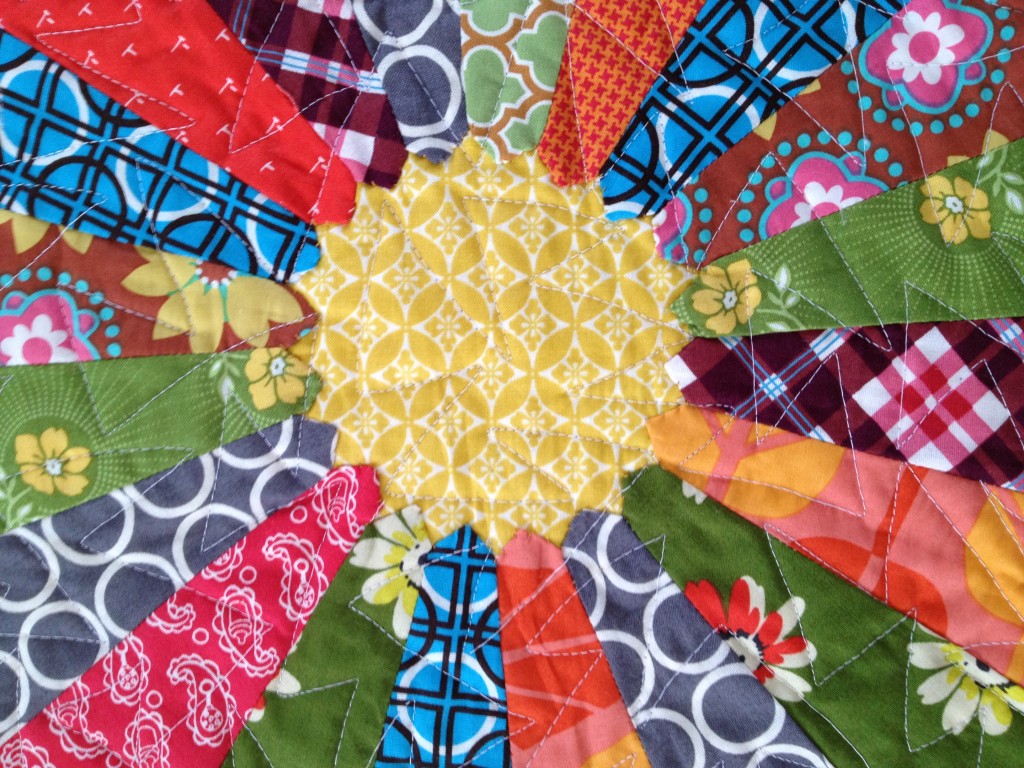 I used Melissa @ Happy Quilting's Double Dresden technique, where you sew a point into both the wide end and the narrow end of the wedge.  I love how cute the center of the Dresden wedge looks!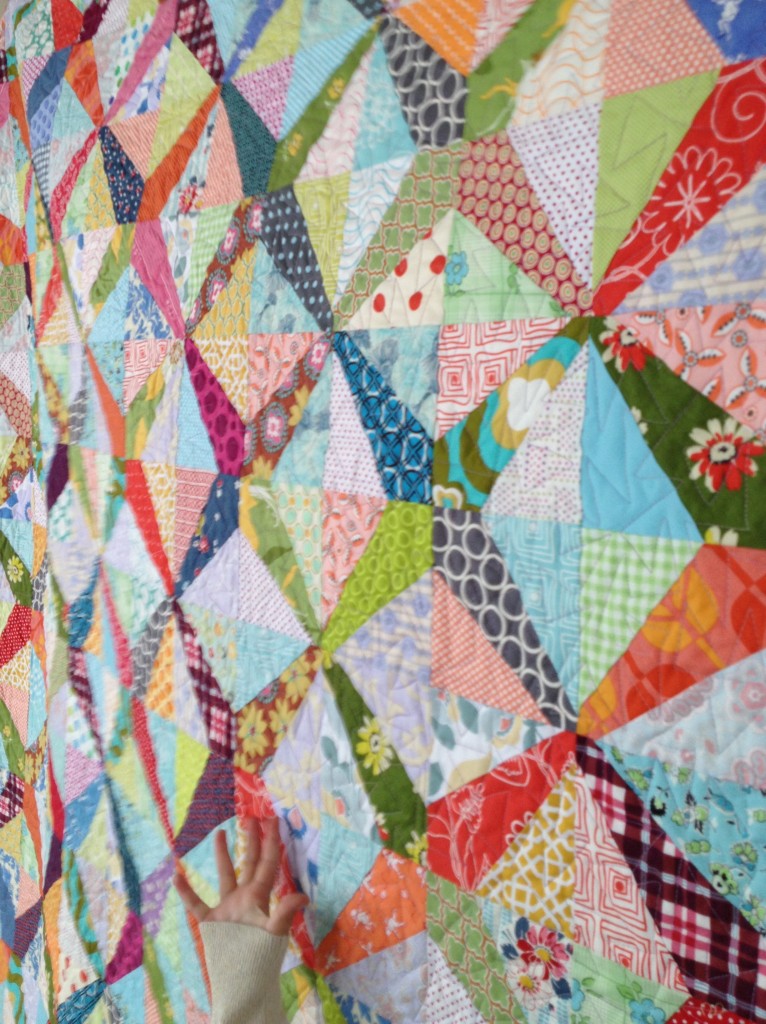 This quilt, before washing, finished at a size of 69.5 inches by 88 inches.  It makes me happy.  And, apparently, my kids get pretty excited about it too (see hand)!
Thanks for visiting!