This quilt has been gone for over a year, and I'm glad to finally have it home.
Not only was it featured in Fons and Porter's Scrap Fall Quilts 2014, but it will make a debut in the Fons and Porter Video Series this upcoming year.
This design came to me as kind of a fluke.  I had a bunch of 2.5-inch squares cut out for some sort of scrap quilt, so I began to sew them into nine patches.  I wanted to try a unique way to assemble them, like Jack's Chain type design.  And so, I came up with this design.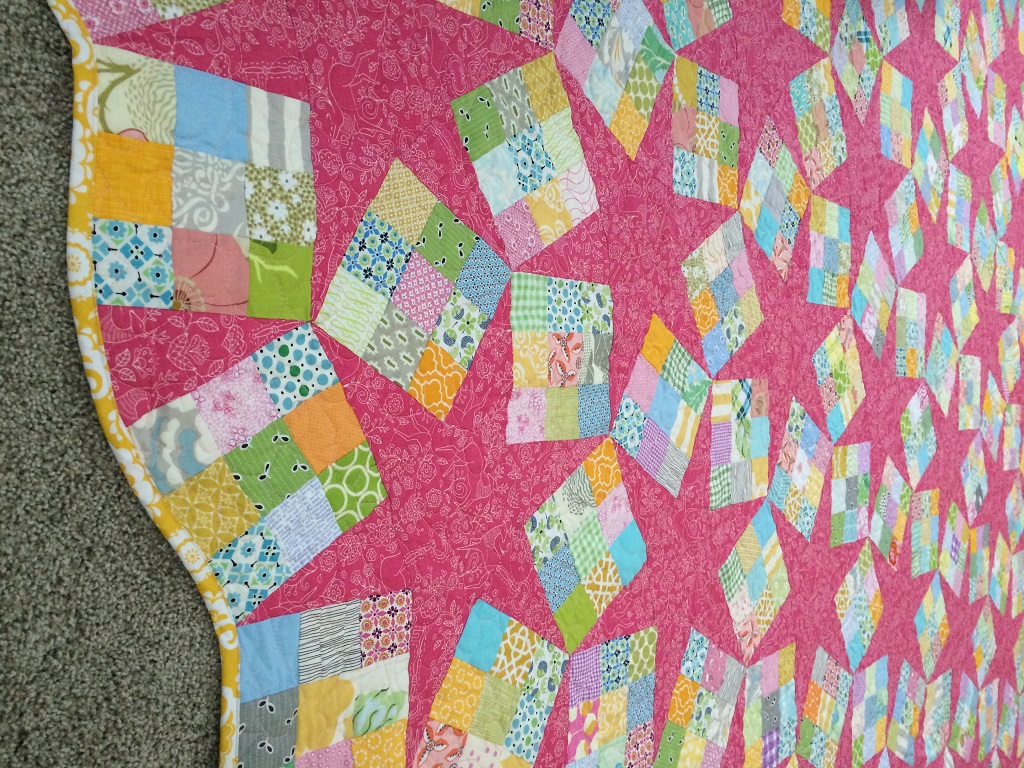 One of my favorite parts of this quilt is the resulting scalloped edge.  It required me to cut the binding on the bias, but what a charming edge to this quilt.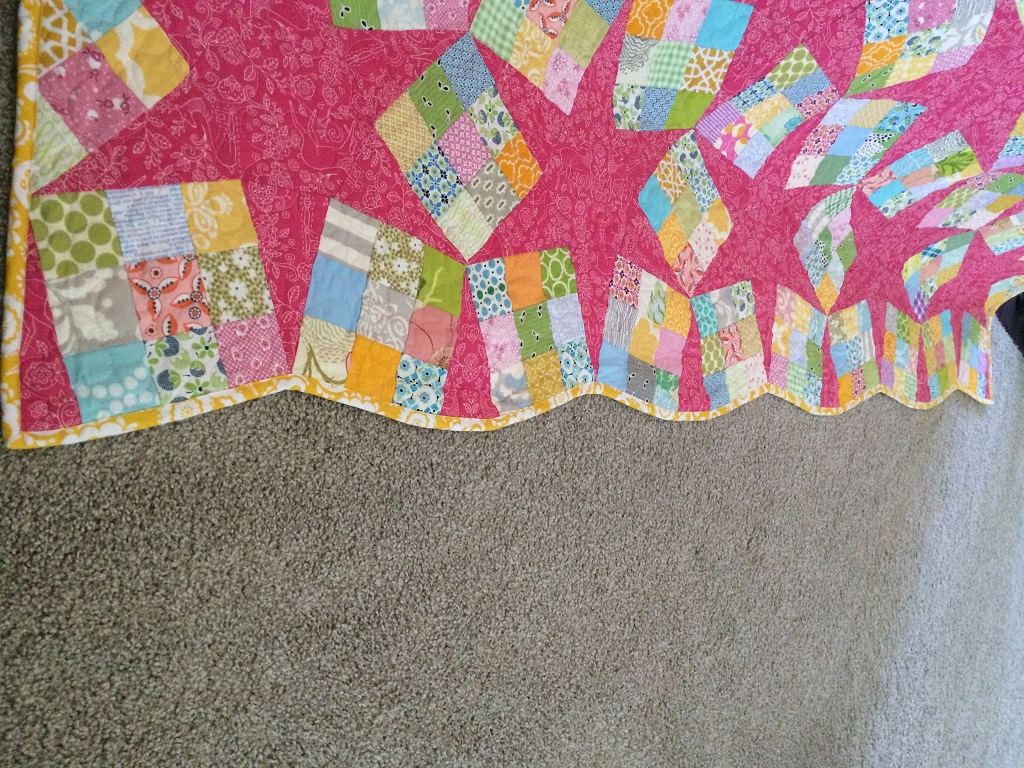 I of course made a test block before cutting the fabric for this quilt, and I realized that there are so many other fun ways to use this pattern.  I feel like this quilt highlights the nine patches, but you could make this quilt using one fabric for the nine-patch squares, almost as the background, and make the stars really pop.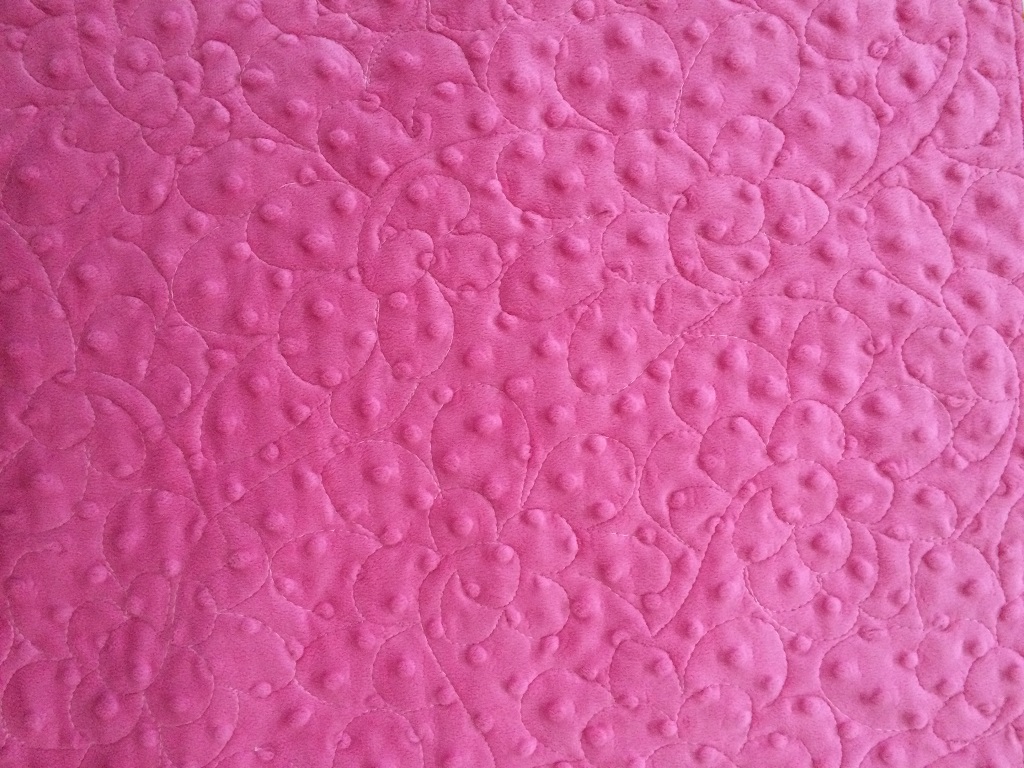 I made this quilt for my daughter as her winter quilt, so I backed it with a bright magenta mink.  I like to use a loose quilt design with these heavier Minky quilts.  This quilt is quilted using a floral paisley design.
Thanks again for visiting my blog!