Kona Solids Challenge: 48 Pound Quilt (68)
I just realized that I missed the meeting to display the quilts. Bummer. I was really really excited to see what everyone had made.
I joined the Salt Lake Modern Quilt Guild in May, and I have enjoyed attending the meetings.  Two months ago, they gave us a charm pack of Kona Brights and challenged us to use one additional solid for the front to make this quilt.  So, this is my quilt.
I did intend for it to have a little improv feeling to it.  I initially cut the squares into three strips and sewed 1-inch white strips between them, resulting in a final strip .5 inches wide.  This made it so that the final block was still about 5 inches tall and 5 inches wide.  Then, I cut that block into three strips, cutting through the lines, and sewed those together again with another set of 1-inch white strips between.  This made a resulting 5 inch by 5 inch square (after "squaring it up") and a # symbol.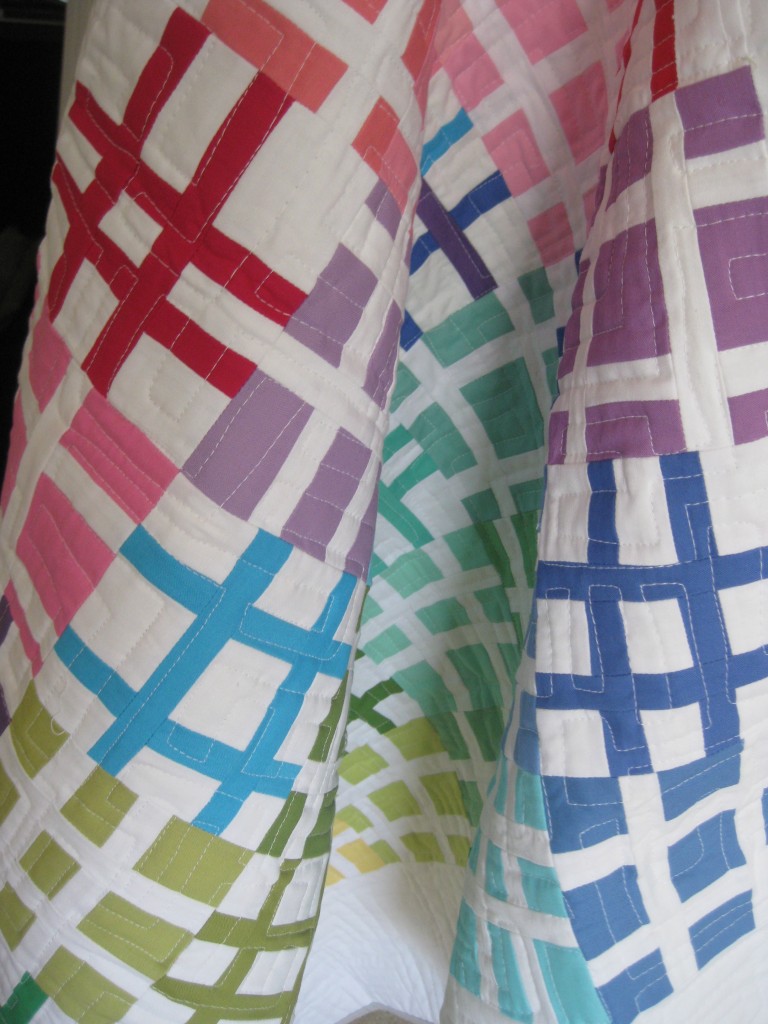 Some of the colors had a darker value than the others, so I chose some of the darker blocks and cut them into 1-inch strips.  Then, I used four strips with a 5 x 5 square of Kona White in the same way as the other blocks to make these inverse # blocks.  I was also able to use the extra strips to make three multicolored # blocks.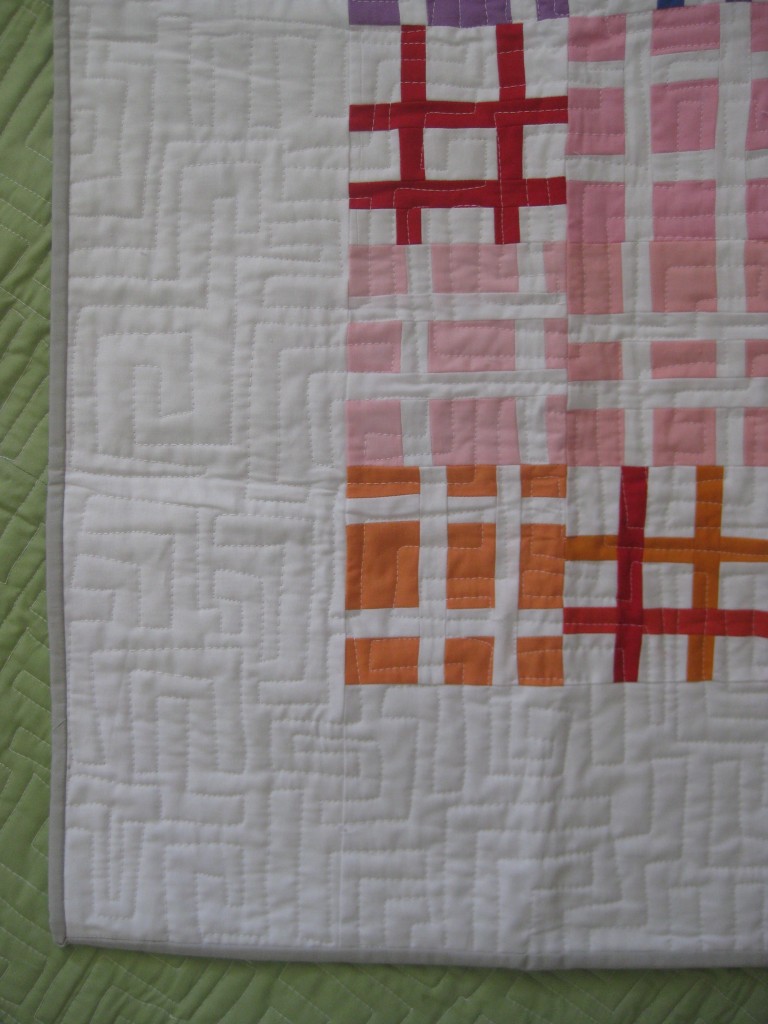 I only had enough blocks to use 42 in the front, but I just had to include the other blocks and strips that I had.  So, I added them to the back with some Kona Tarragon, which added a whole 6 pounds to my quilt!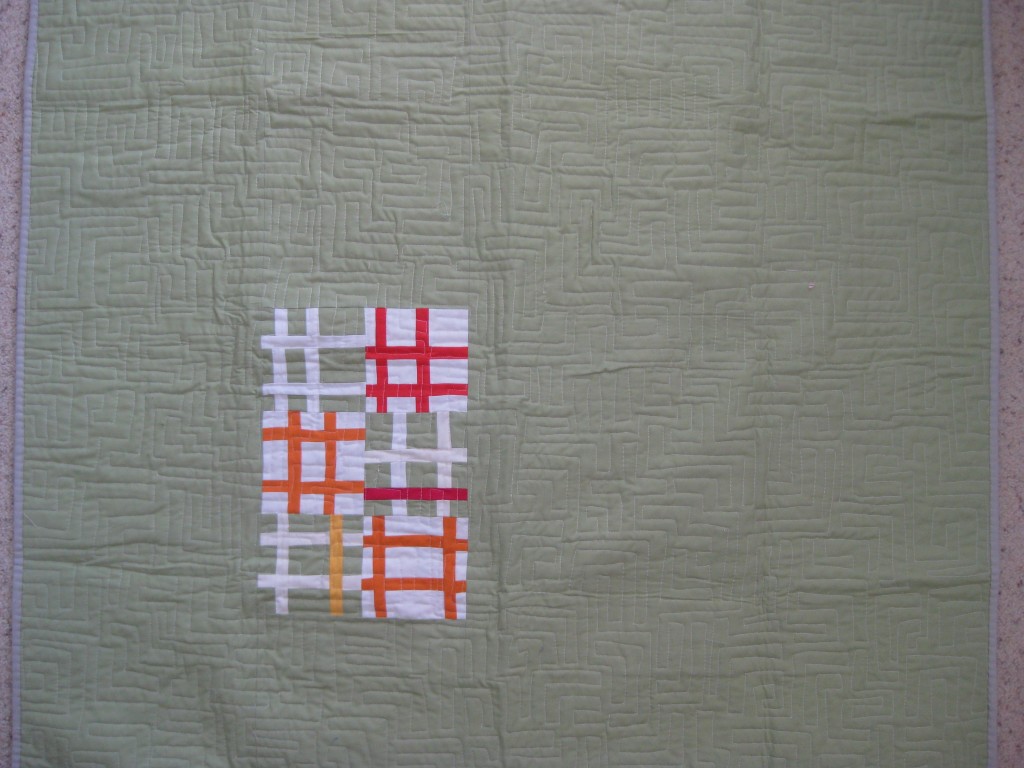 I quilted it with a maze/blocky meandering style free motion quilting pattern and bound it with Kona Ash, which was perfect because it framed the quilt without taking away from the color in the middle.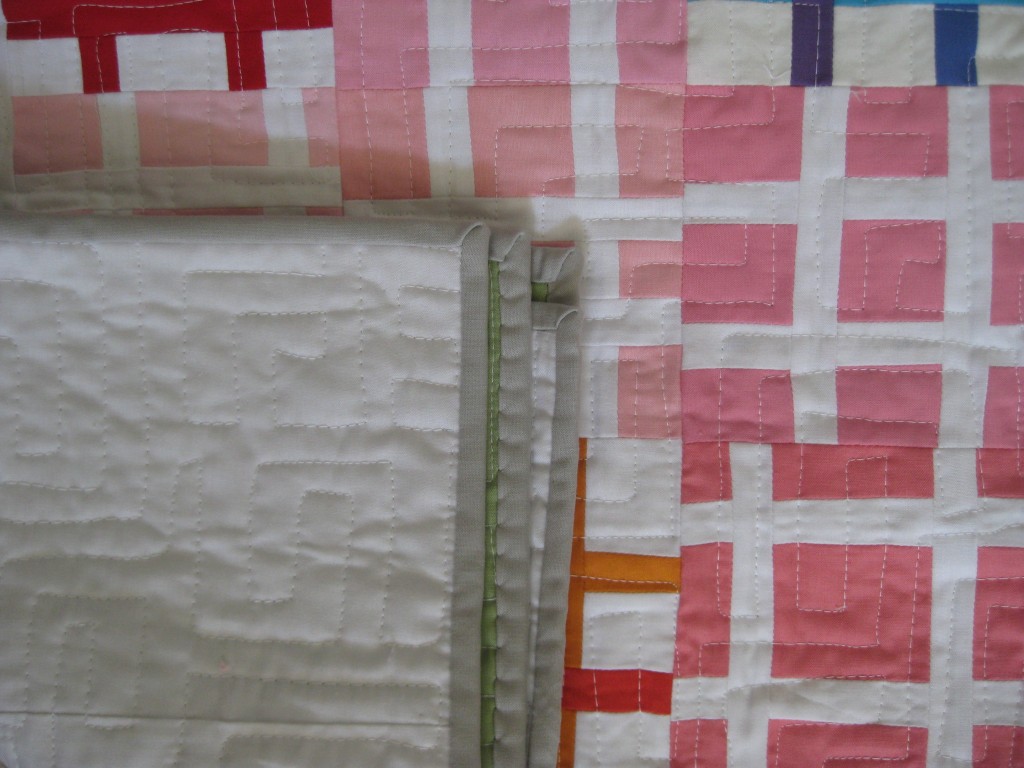 So, 42 pounds in the front.
6 pounds in the back.
Thus the title, the 48-pound quilt.
Now looking for a 48-pound baby to give it to.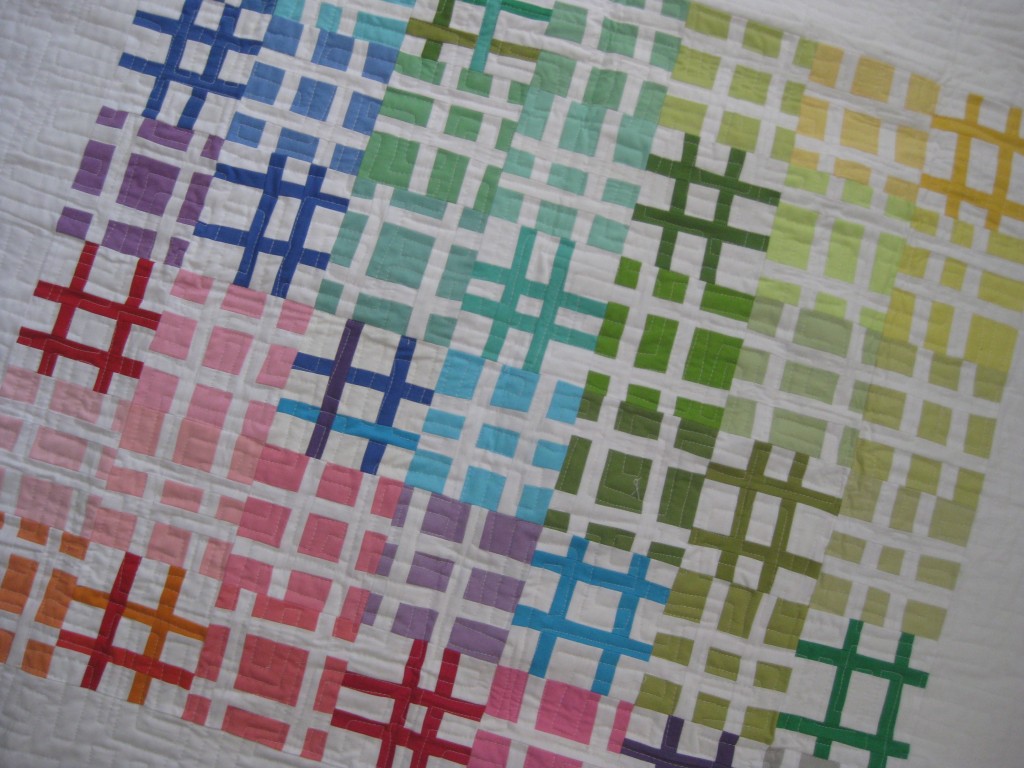 Thanks for stopping by!