This quilt has been begging to be finished for a long time.
I showed the initial design here,
Then, it sat in a lap quilt sized quilt top state for a long time,
Until I finally decided to make it a twin quilt instead of a lap quilt.
So, here it is!
I'm glad I decided to make it larger because I think it is perfect for a little girl's bed quilt.  These fabrics have such beautiful designs, including flowers, birds, branches, bamboo, and so many other organic and geometric designs.  I've heard that it has an Asian feel to it, and I can see that.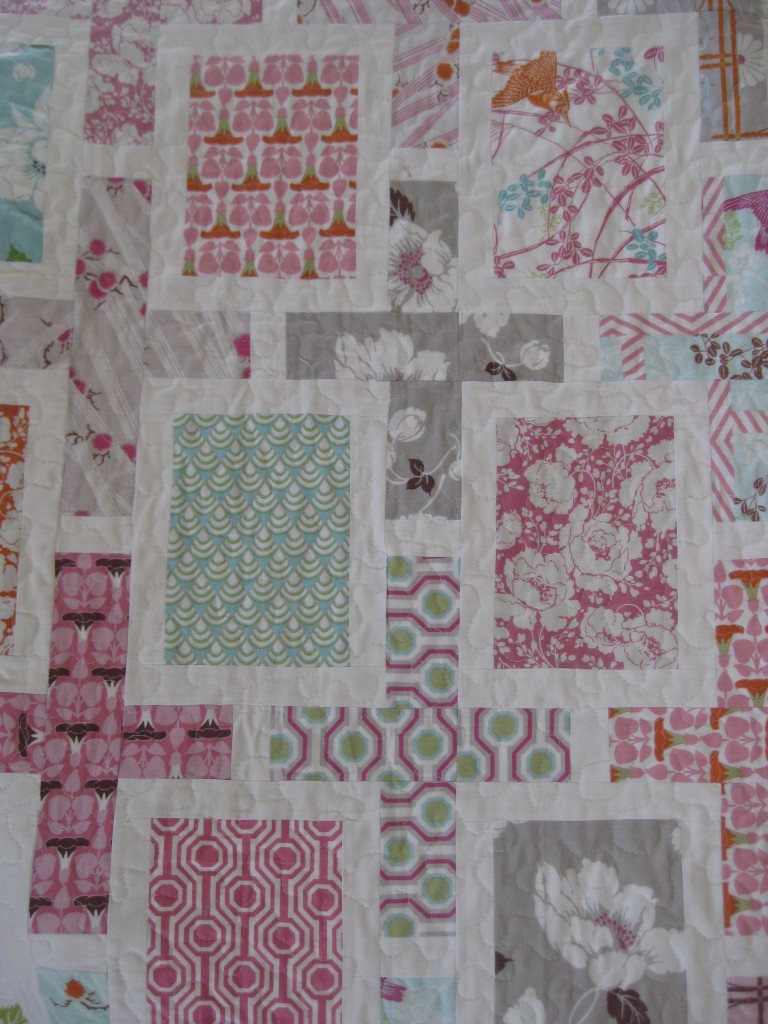 I loved piecing this quilt together, even though those white strips were only 1.5 inches long, resulting in a one-inch strip in the final quilt.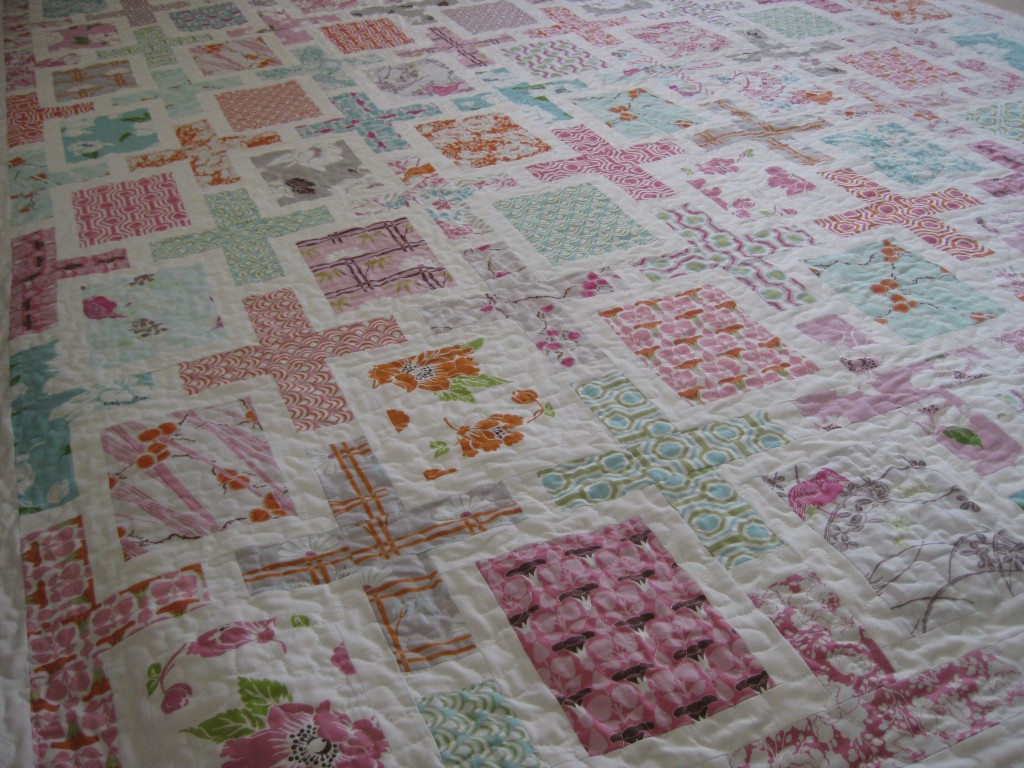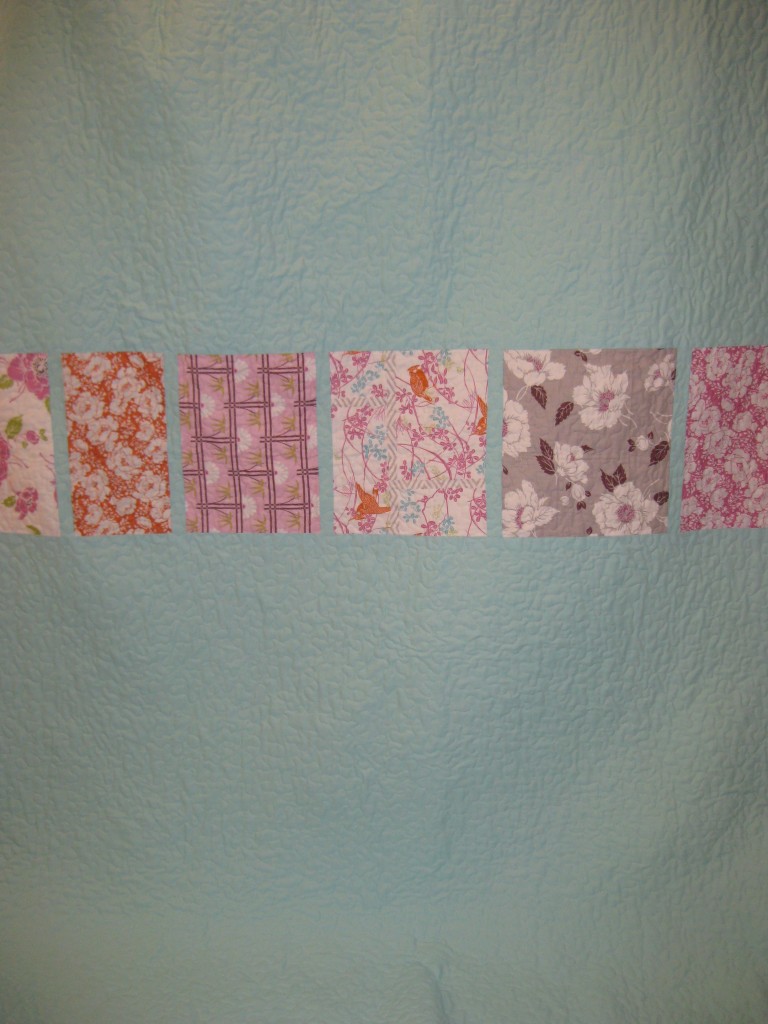 I had previously purchased a lot of Kona Aqua for my last quilt, as soon as I saw it next to the quilt top, I knew it had to be the backing of this quilt.  I added large pieces of the Dolce Fabric on the back of this quilt.  I love making quilts somewhat double-sided.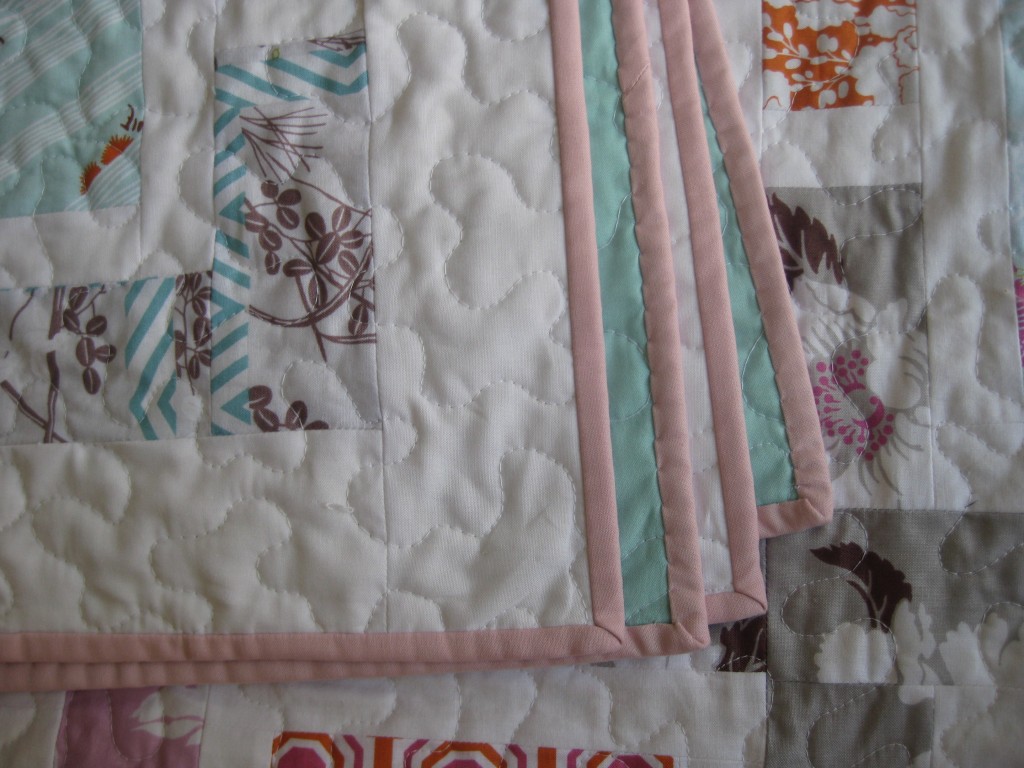 I used, what I think is Kona Carnation for the binding of this quilt.   I think it adds a soft frame to this soft-looking quilt.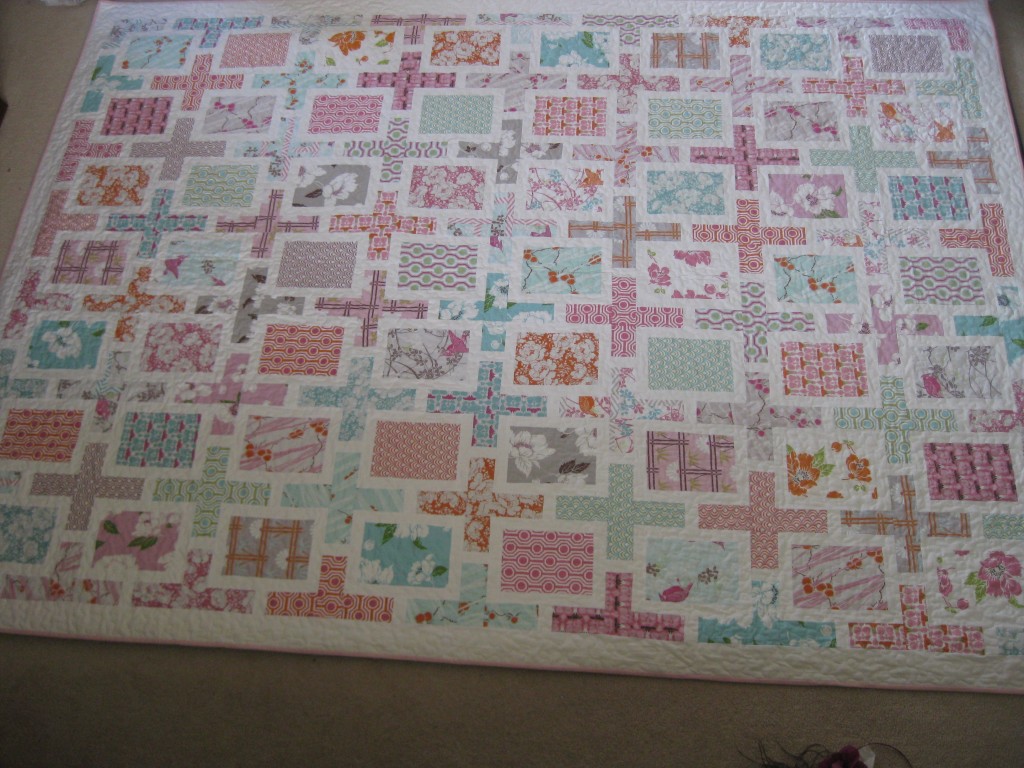 This quilt ended up being 70 inches wide and 95 inches tall before washing. I haven't washed it yet, but when I do I'll list the final dimensions.
Thanks for visiting!