Scrappy Checkerboard (169-170)
I had a lovely pile of 3×3 scrappy squares, and I had two more teacher quilts to make. One for a lady teacher, and one for a male teacher. So, I bought some lovely gray fabric and a variety of dark, manly, navy blue fabrics, and went to work.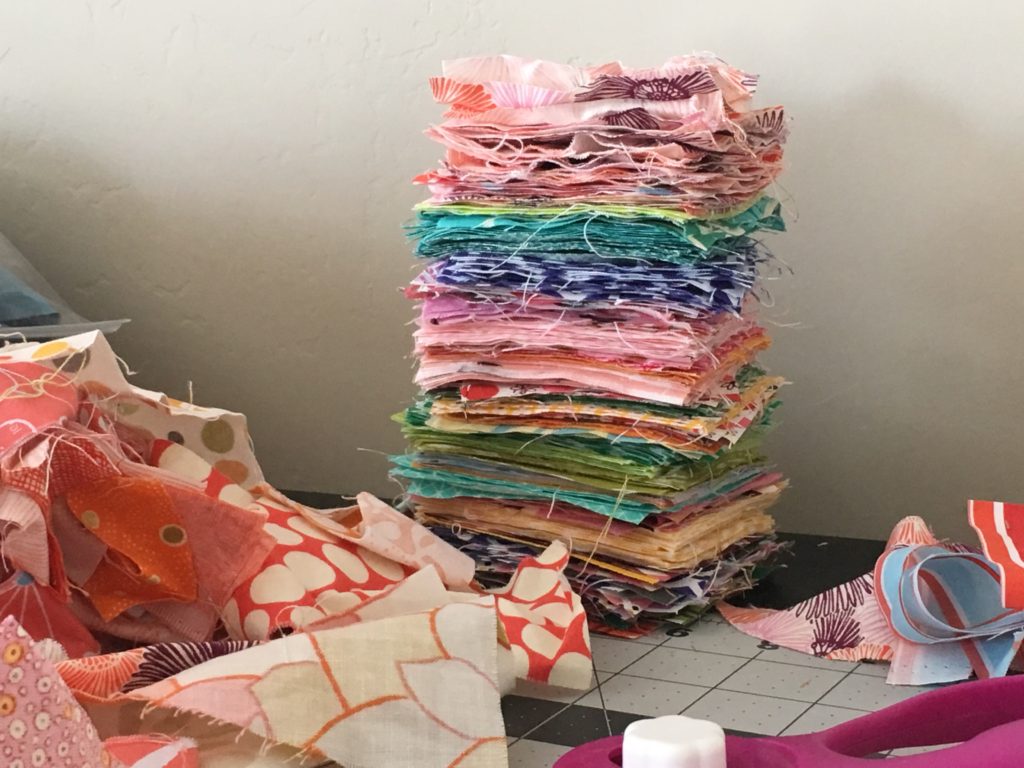 I made 48-16 patches, each of them with squares that finished at 2.5 x 2.5 inches, and an additional 6-"8 patches" for the bottom to make the quilt a little longer.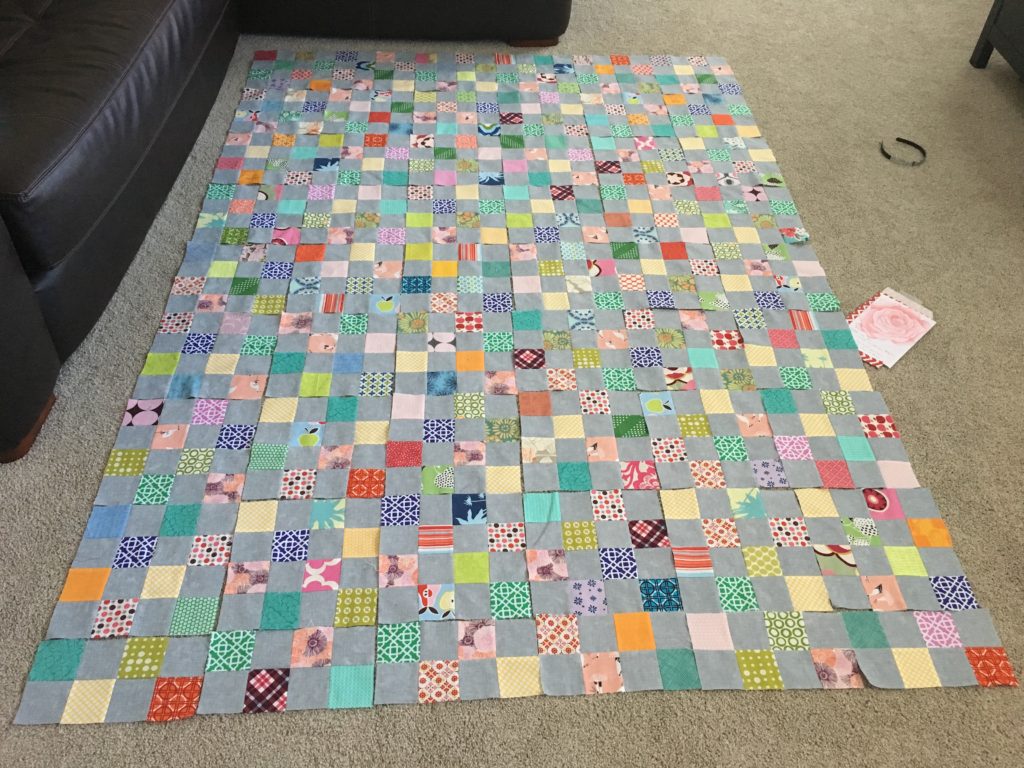 Then I added a 3 inch border around the edge which made this quilt a nice 66 x 90 inches.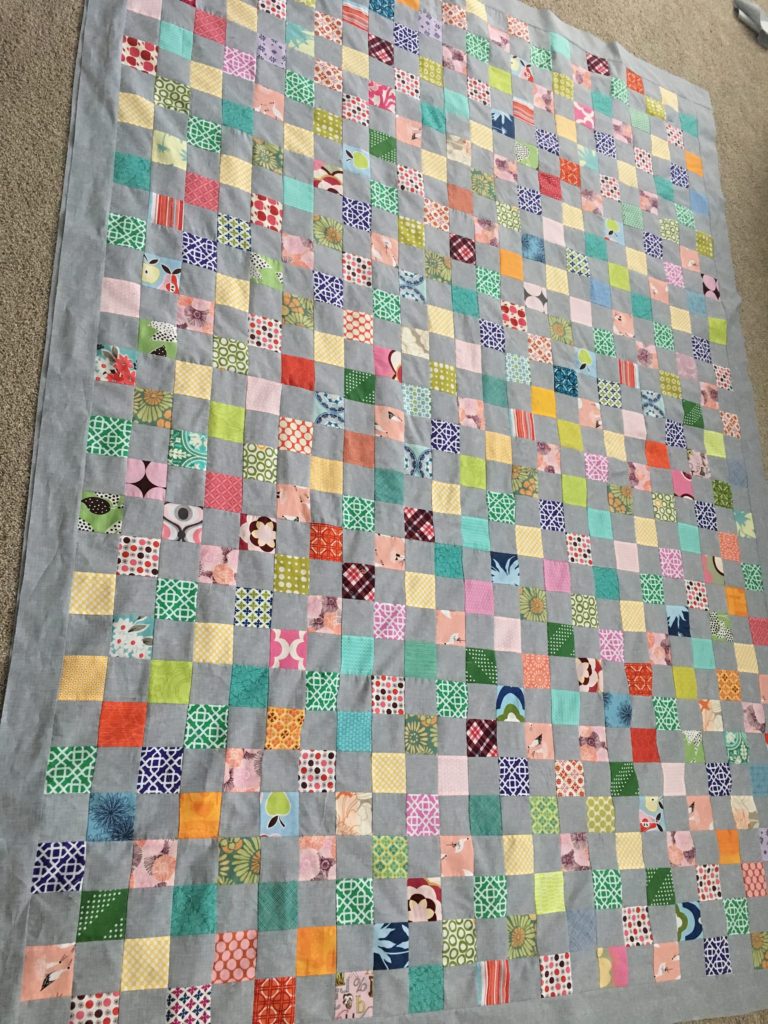 And then, I repeated that process, only this time with those manly blue fabrics I was talking about.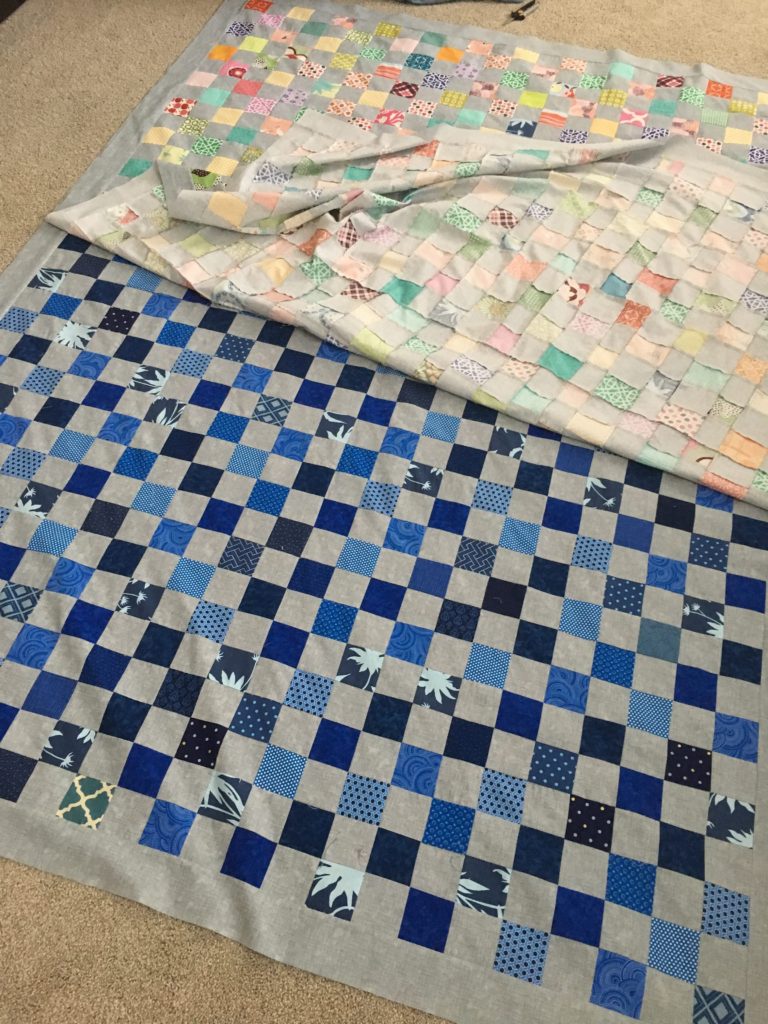 Then, I backed, basted, quilted with a free motion meander, and bound these two checker-board beauties. Ready for a quilt picture overload?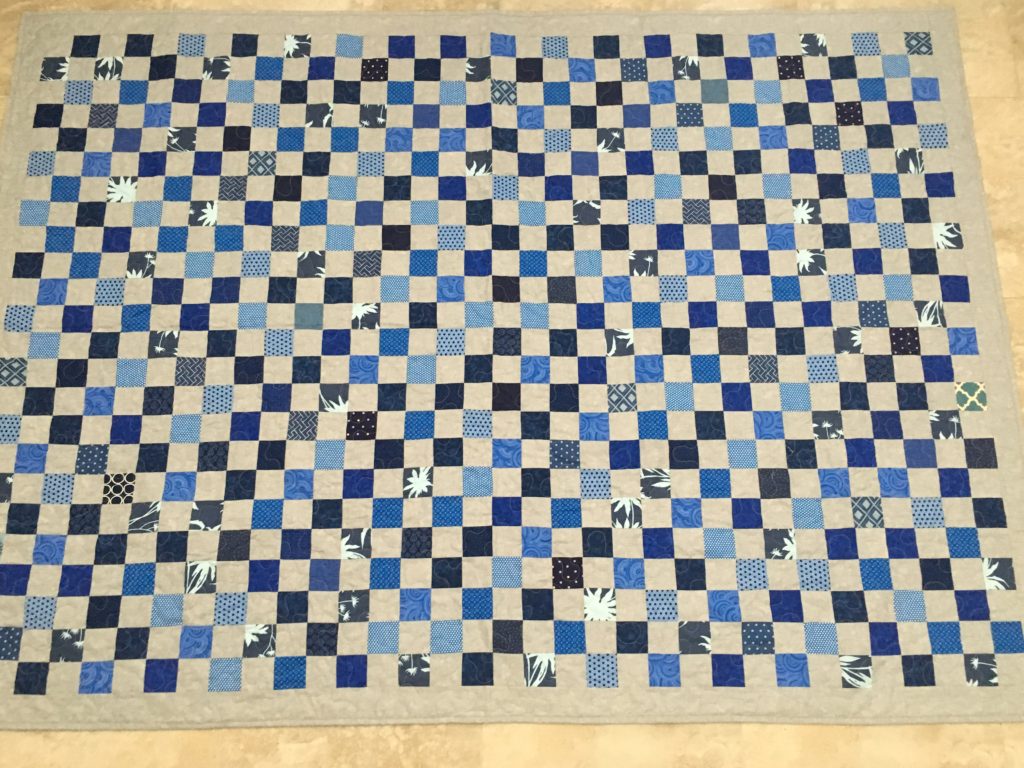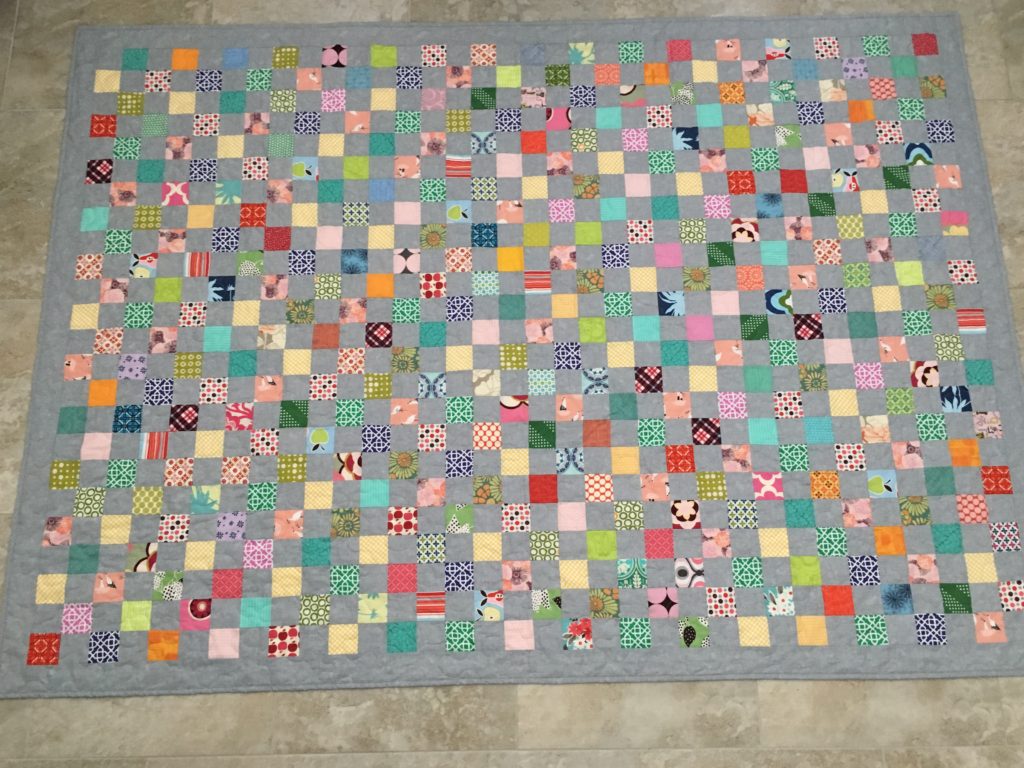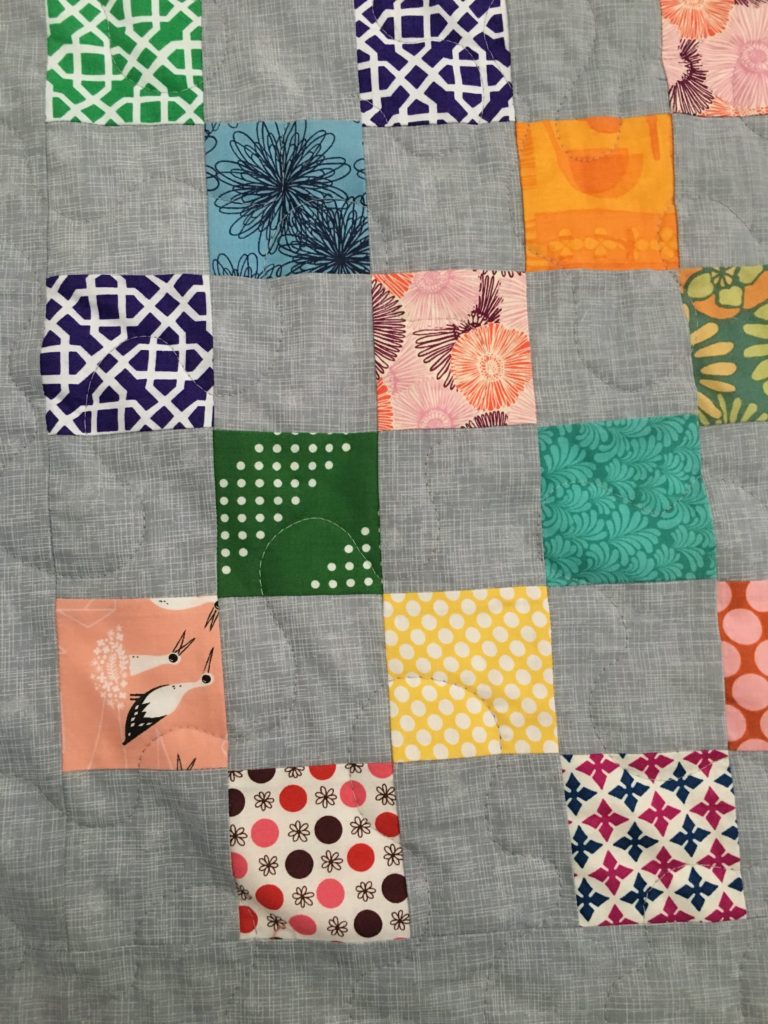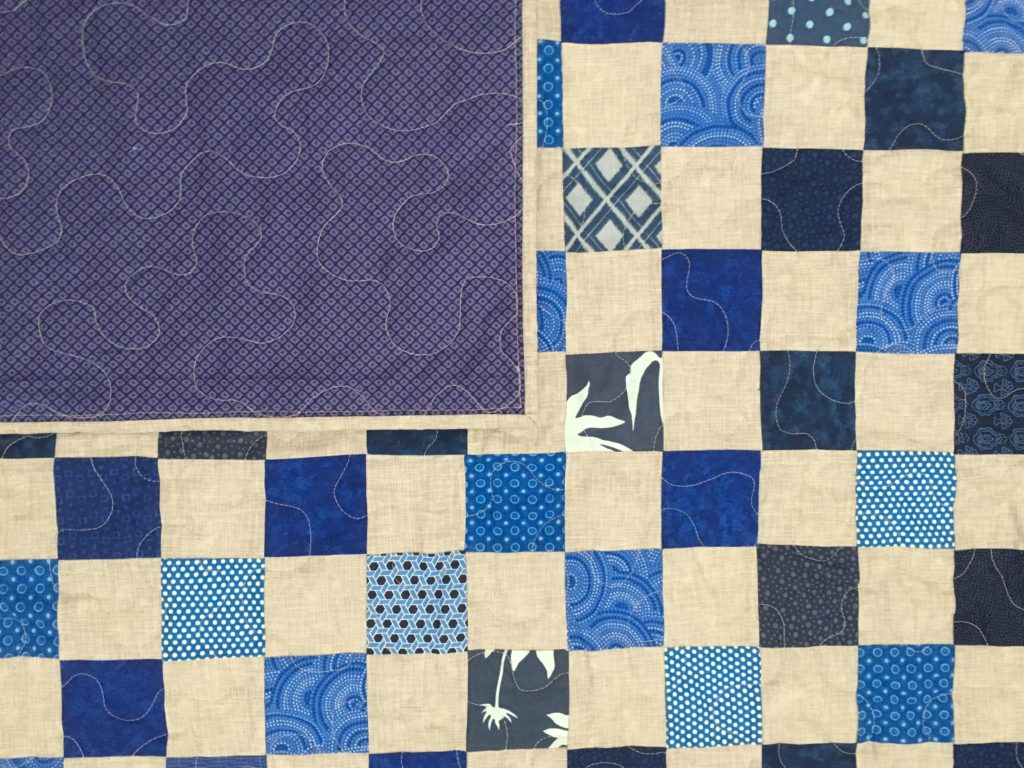 I used a gray thread for the quilting, and in the scrappy multi-color quilt, it practically blends into the background, but on the blue quilt, the quilting really pops on those little blue squares!
These two quilts ended up going to two very deserving teachers. My daughter had a great time that year, and she loved both of them. One of the teachers even made her husband put up a quilt rack in her home so she could display it. Isn't that sweet! I love teachers!
These quilts have their students signatures and messages on the back. They ended up being 66 x 90 inches. Thanks for stopping by!