A couple of years ago, I made a BYU quilt for a teacher (see below).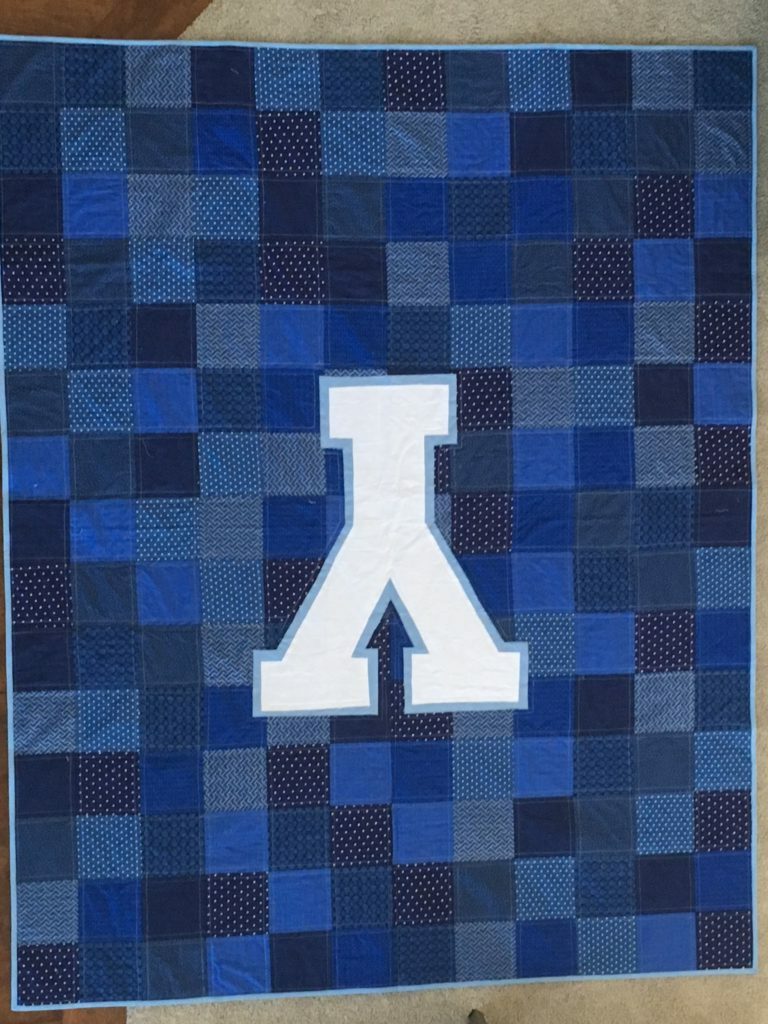 My son was never able to get that quilt out of his mind, so I was able to muster enough scraps to make one for him, too. The main differences between the two are
1) I used a different design for the Y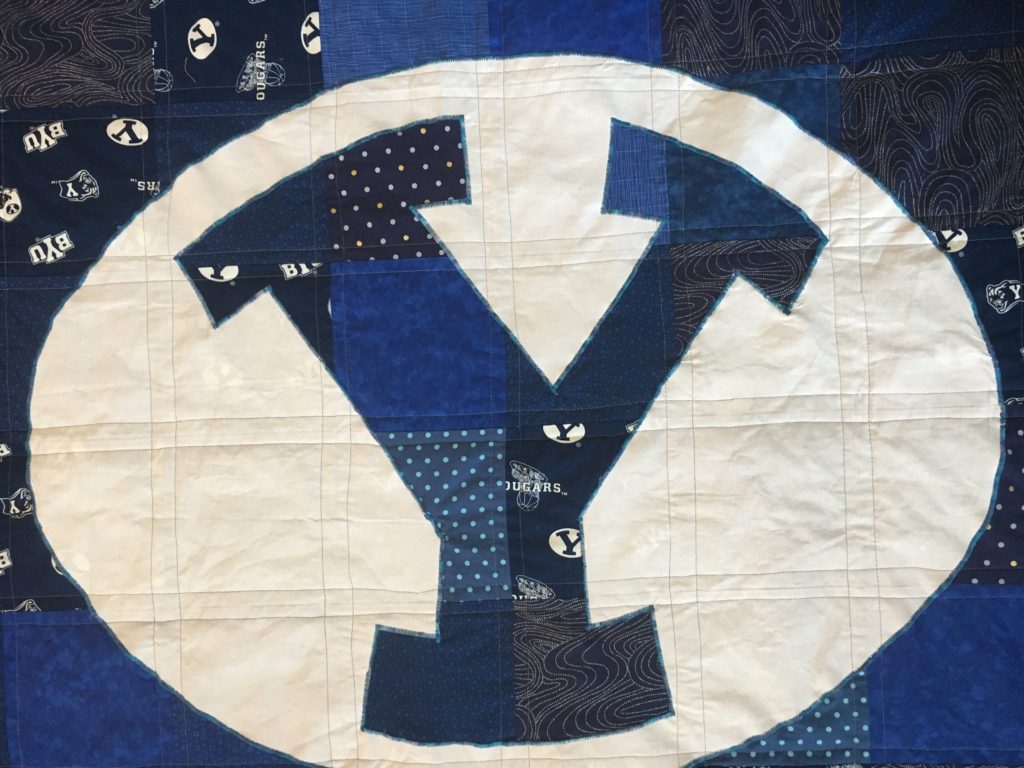 2) And, I made my son's quilt with minkie on the back. ( I have no pictures of the minkie, but it is a fuzzy light gray).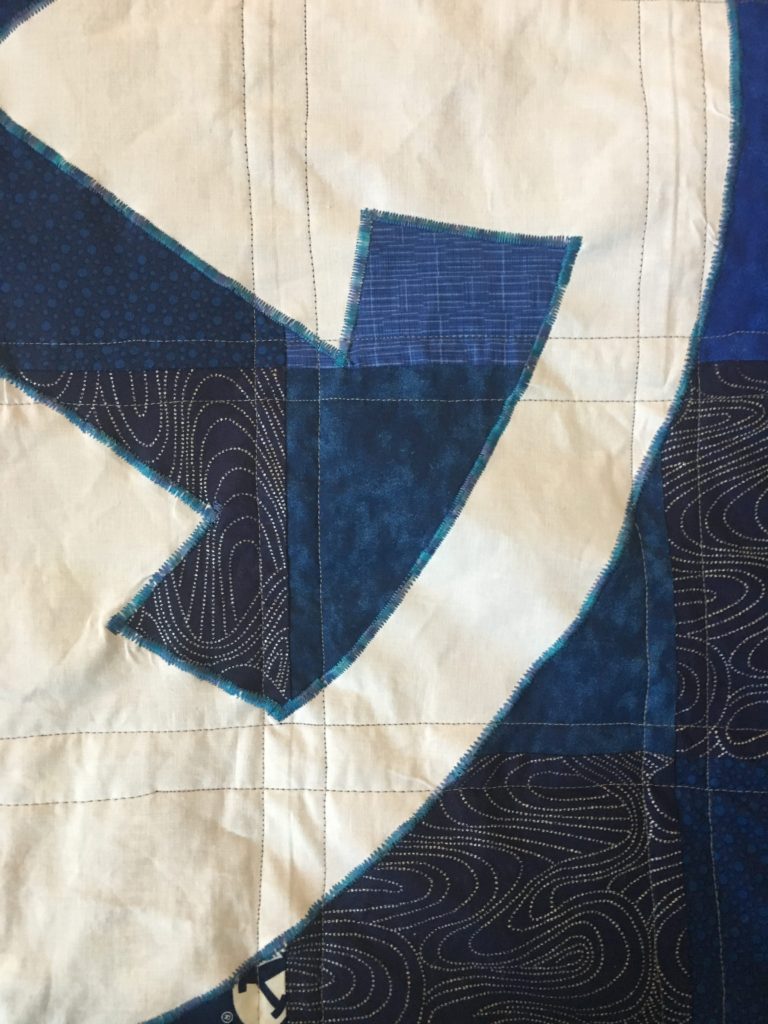 I used a variegated thread to zig-zag stitch the Y to the quilt top.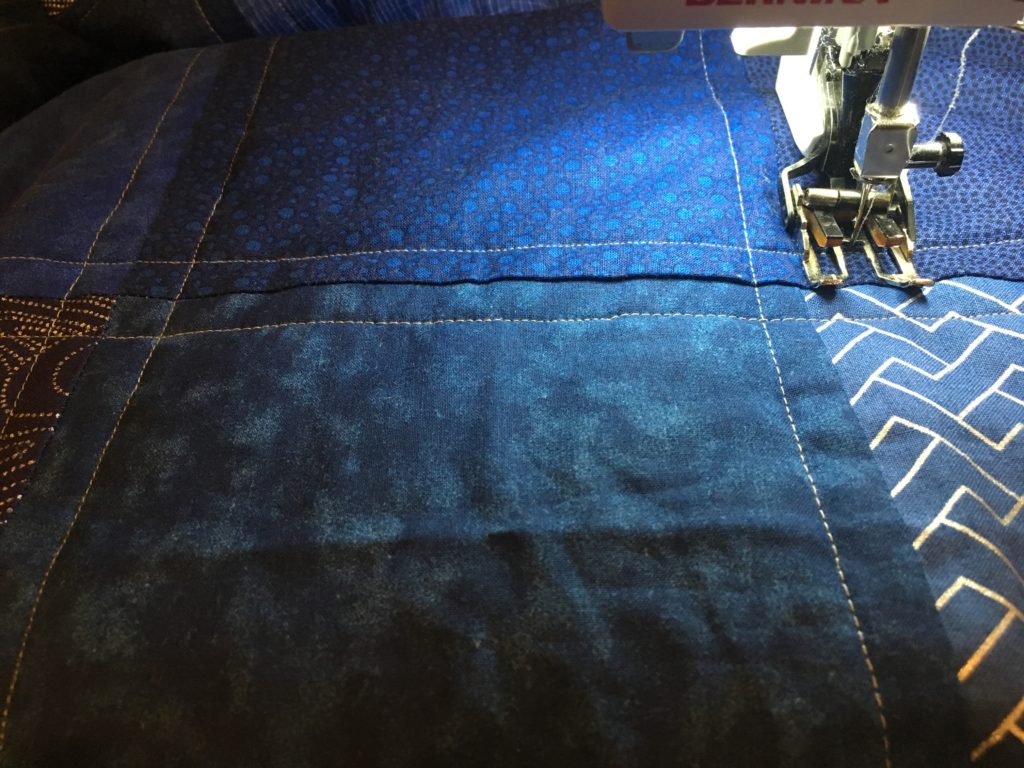 And, I used a light gray thread for the quilting.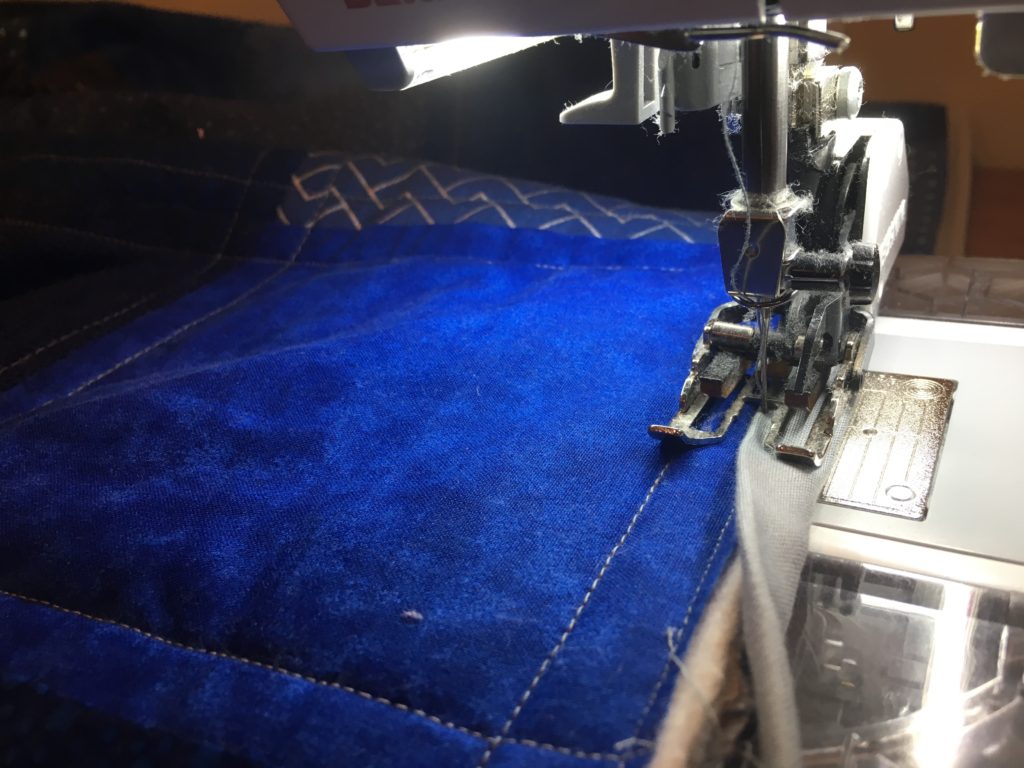 I was able to make it during the night after he was asleep or during the day while he was at school, so he had no clue I was making it for him.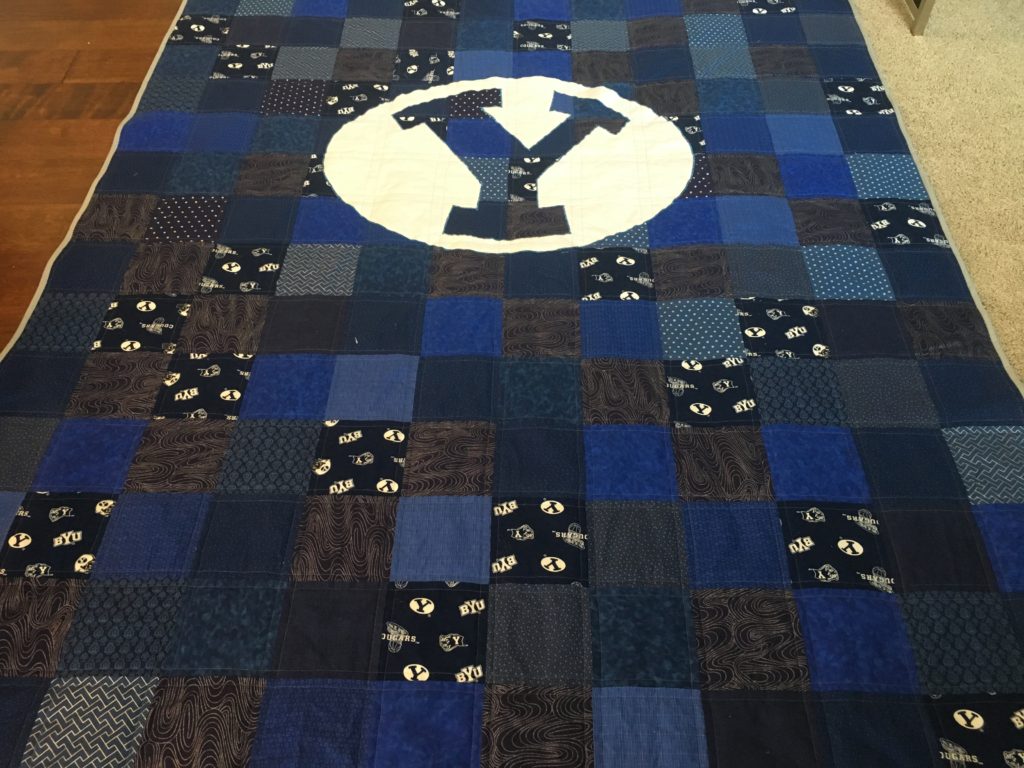 I don't know if it was his favorite Christmas present ever, but I think it is definitely top 10.