This fun little quilt can be found in the Spring 2015 edition of Fons and Porter's Scrap Quilts Magazine.  It is 70 inches square (I know, an odd size, but I only had enough fabric to make a short twin quilt–or wide lap quilt).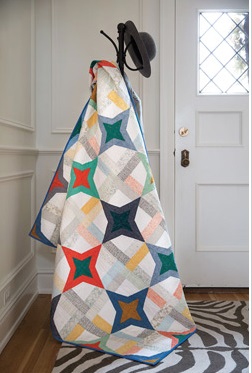 This quilt was made with a fat quarter set of Carolyn Friedlander's Botanics line.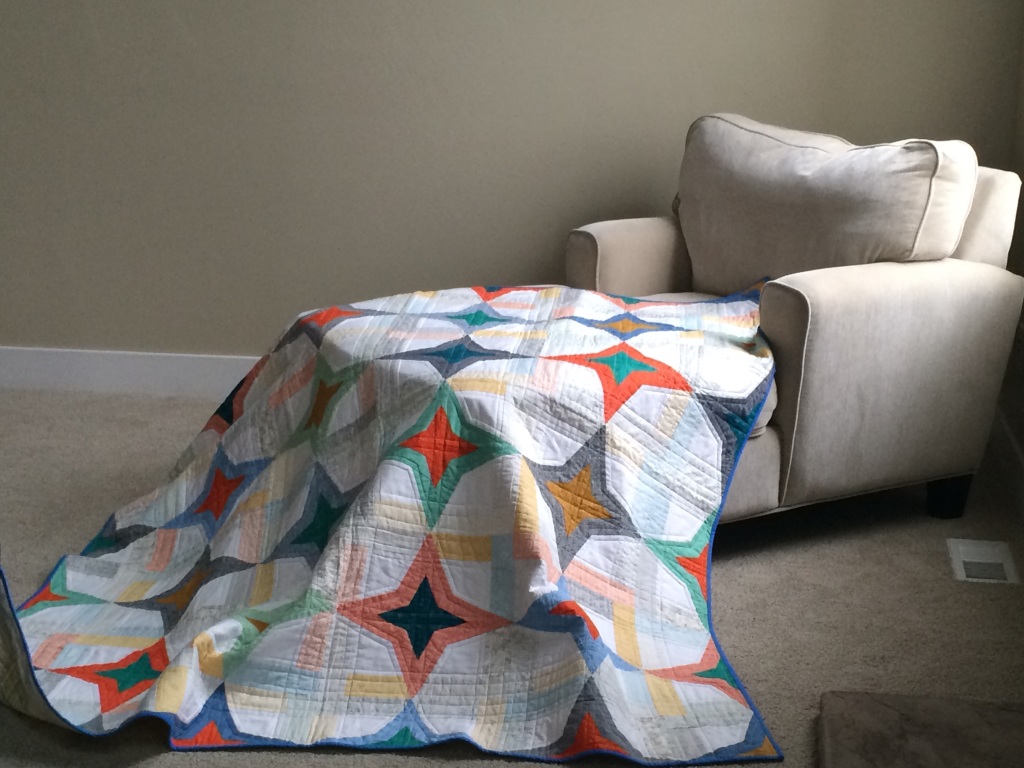 I used a paper piecing technique to create it.  The Botanics line was fun, but I found some of the fabric colors were extremely saturated and vivid, while other fabrics were fairly muted.  I wanted to create a pattern that could use all of the fabrics in a complimentary way.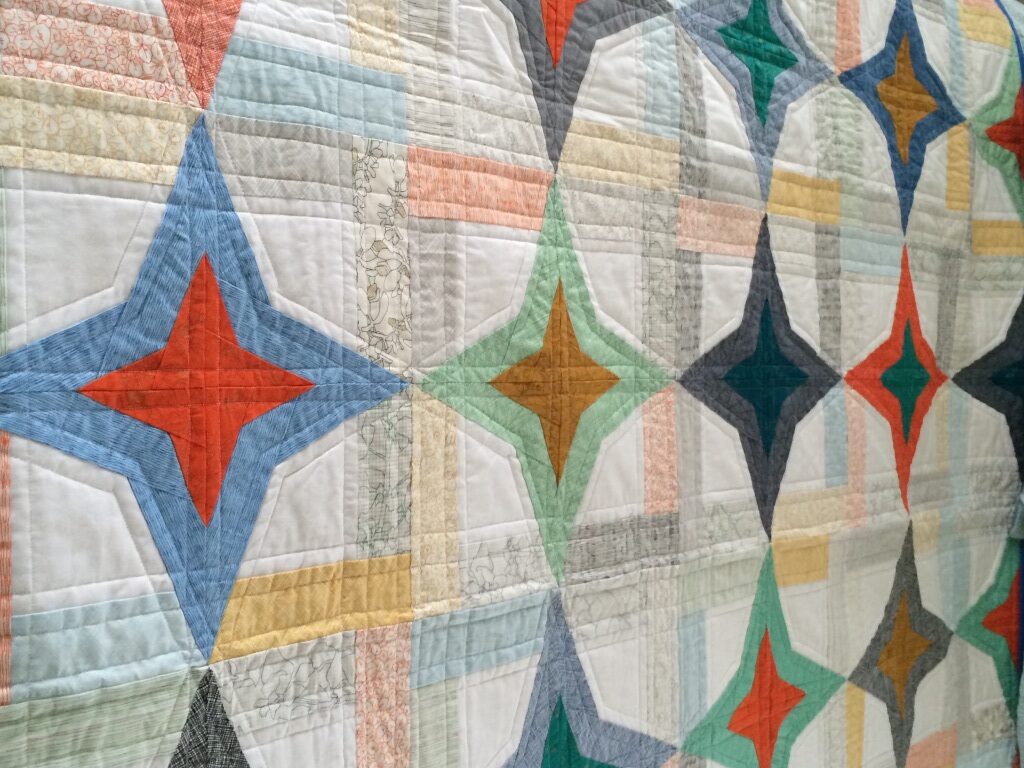 I did a simple straight line stitch around most of the horizontal and vertical seams and in the inside and outside of the diamonds.
Working with the Botanics line was a lot of fun.  I really enjoy using Carolyn Friedlander's designs.  I find the designs to be subtle, which lets the eye focus on the colors and design of the quilt.  To me, her designs are perfect for quilting.
Thanks for visiting!