I've had this quilt design in my head for a while, then I decided to scratch it out on a piece of paper, then I decided it was time to quilt it.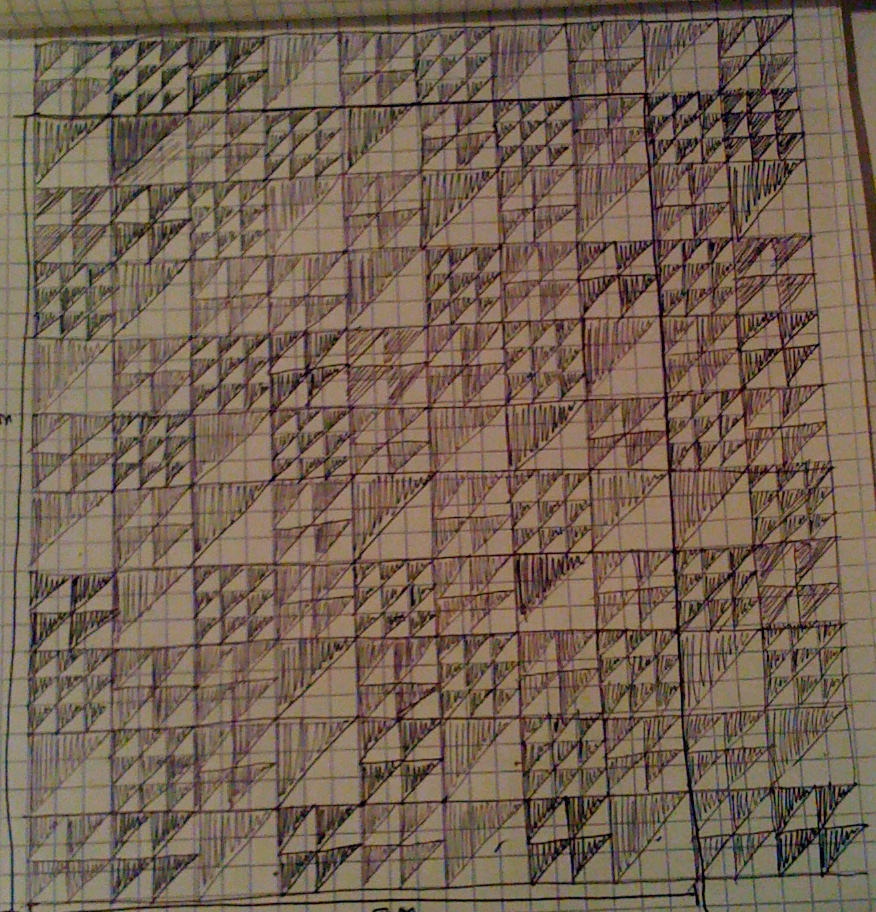 The quilt doesn't follow the sketch exactly, but I pretty much let the squares tell me where they wanted to go. I also let the squares tell me how big they wanted the quilt to be. Since the squares got tired of me making them, they decided to only be the size of a large baby quilt or small lap quilt.
After the half square triangles were all put together, I decided to add a border or two around it.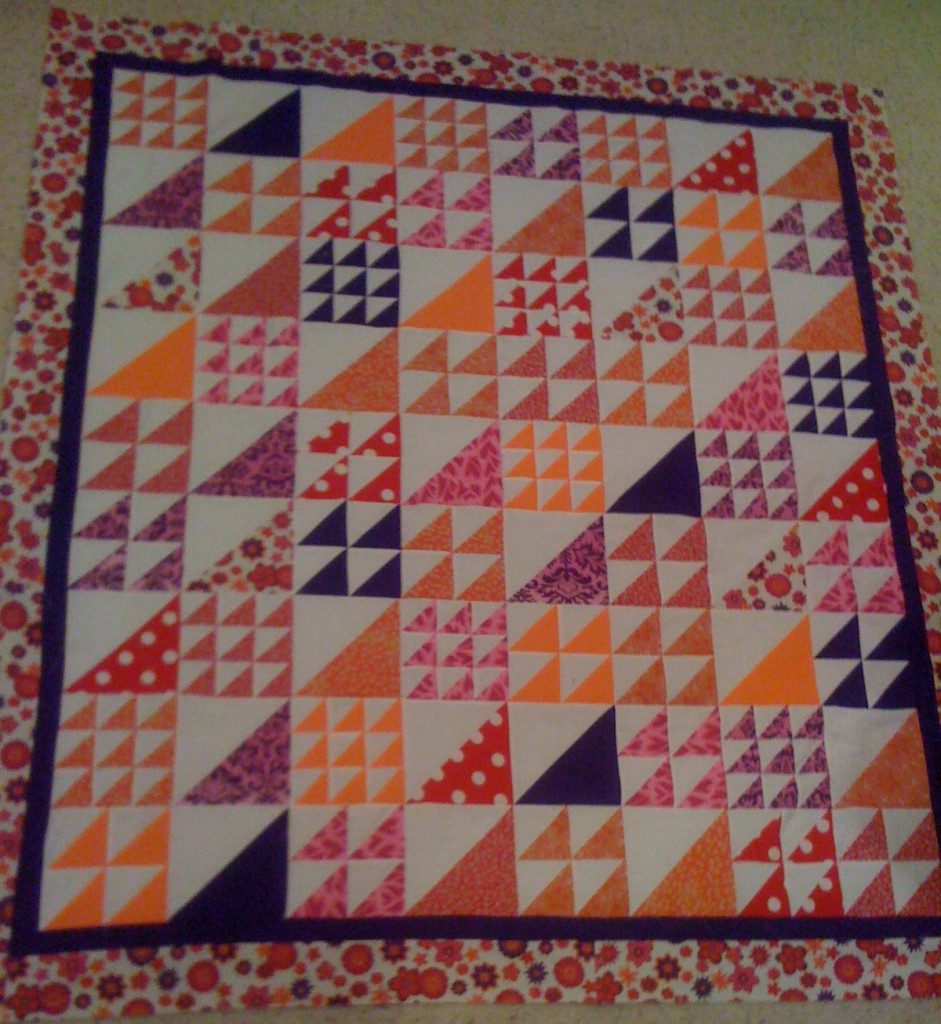 As you can tell, I changed my mind.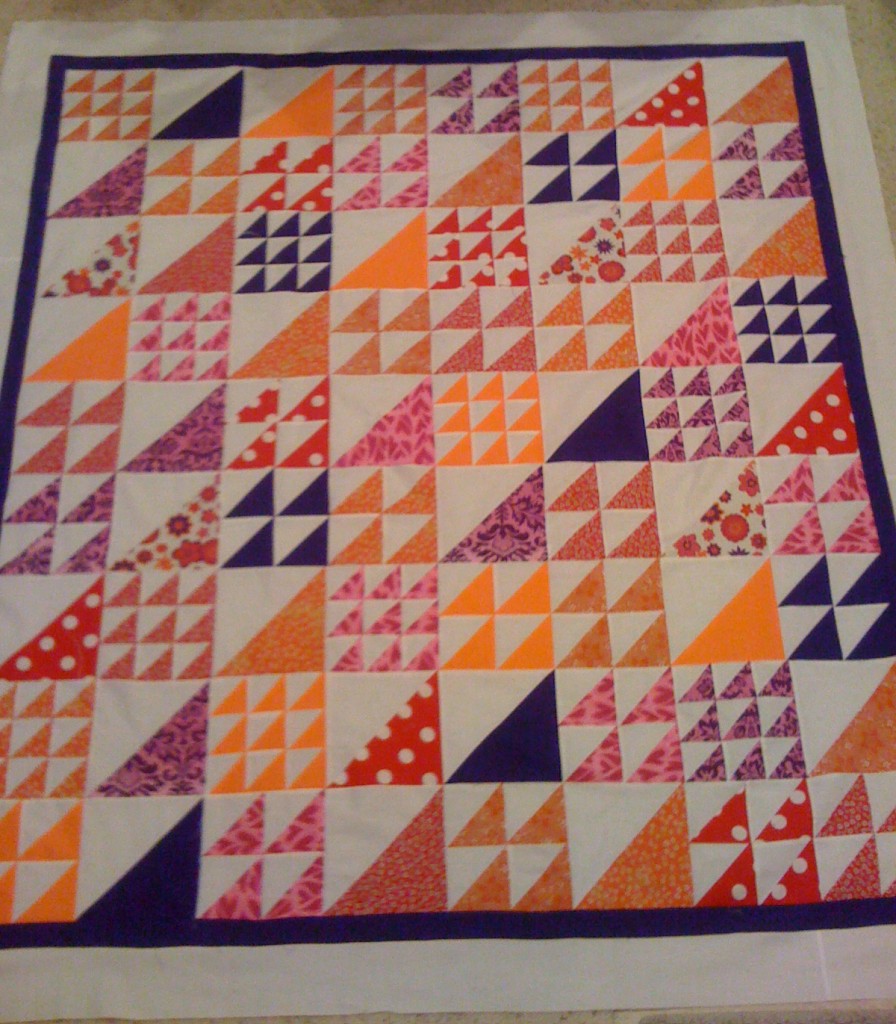 But don't worry, I was able to use the flower strips for the back, which will be shown later.
And then I began the quilting process.  This is always the hardest part for me.  What thread color?  What quilting pattern?  Free motion or straight stitch?  Follow the design of the quilt top, or do a quilting design independent of the quilt top pattern.  So, I thought I would try a free motion following the quilt top pattern.  First, I quilted all of the white triangles.  Here it is, seen from the back.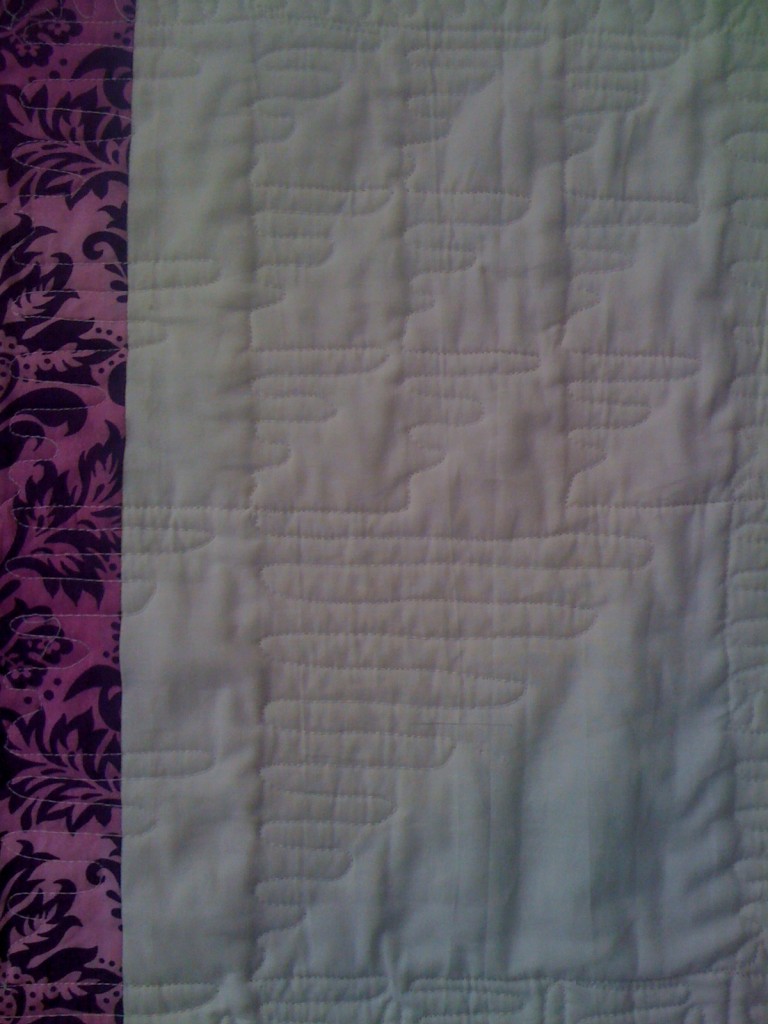 Then, I filled in the colored triangles in the opposite direction.  Here is a close-up of the final quilting as seen from the back.  Don't look too close, you'll find errors.  I'm human, after all.  Not a machine.  🙂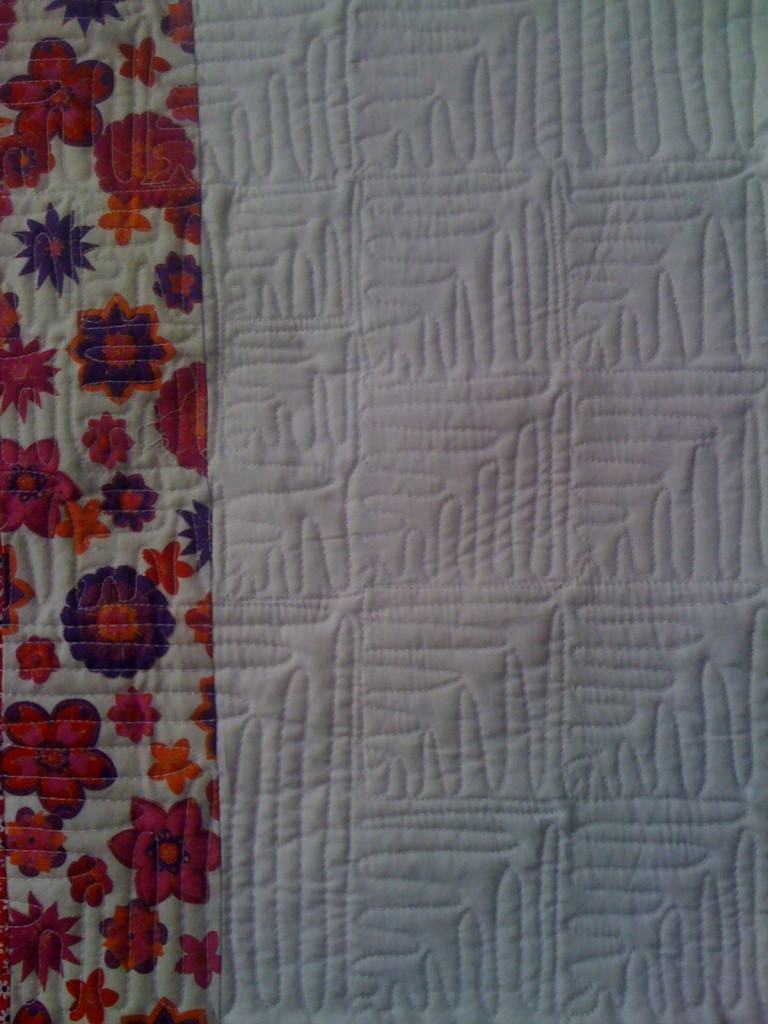 I have to admit, I love the quilting pattern that I chose for this quilt.  I also did some straight stitches with red and orange string in the purple border.  I was on the fence about this, I almost didn't quilt it at all (as seen in the picture below) but I'm glad I did.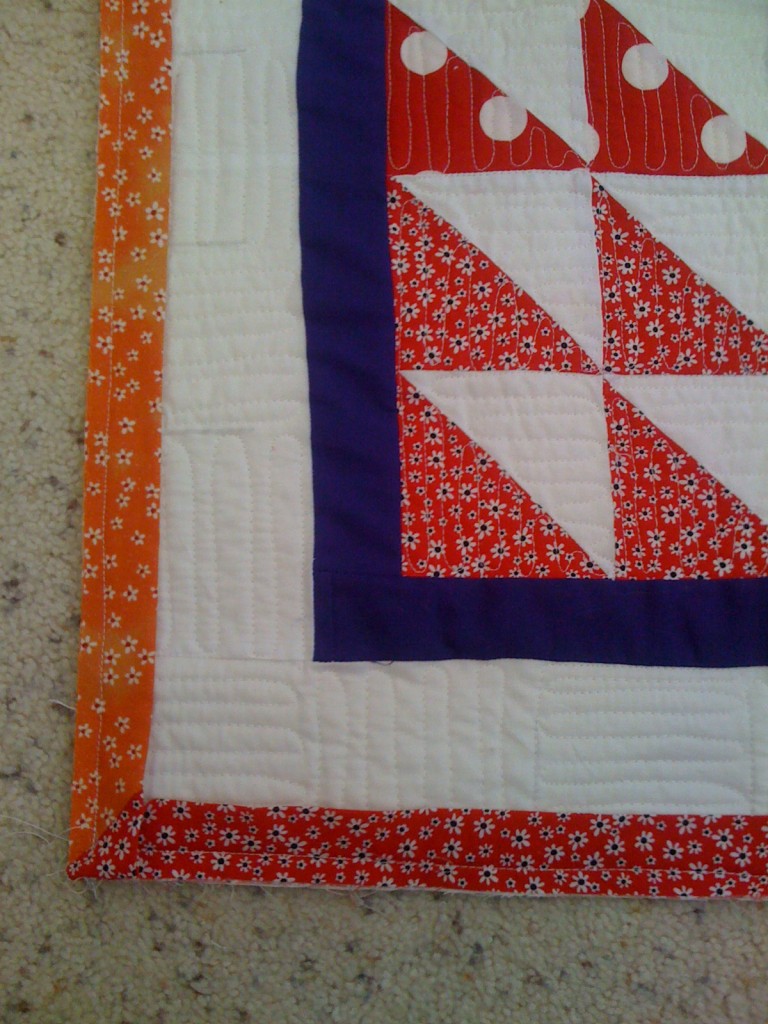 I then bound it with a scrappy binding and washed it.  Before washing, this quilt (fabrics pre-washed, batting wasn't) measured 56.5  inches x 63 inches.  After washing, it was 54 x 60.
Here is the finished quilt front.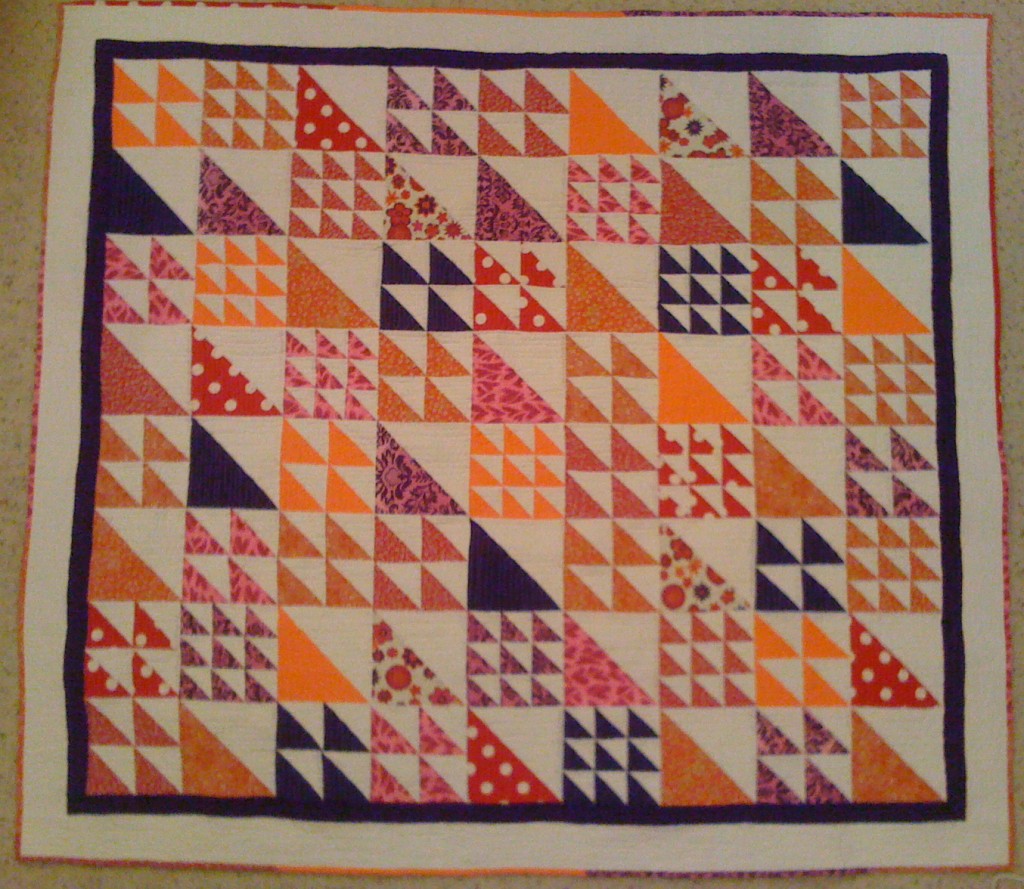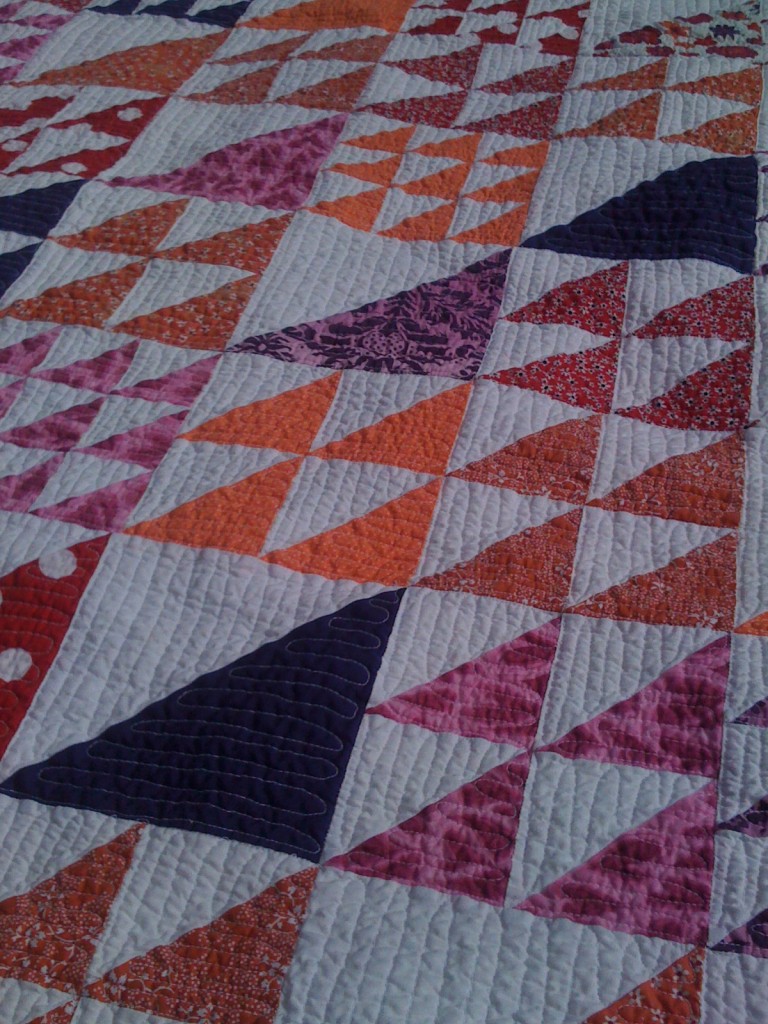 Here is the finished quilt back.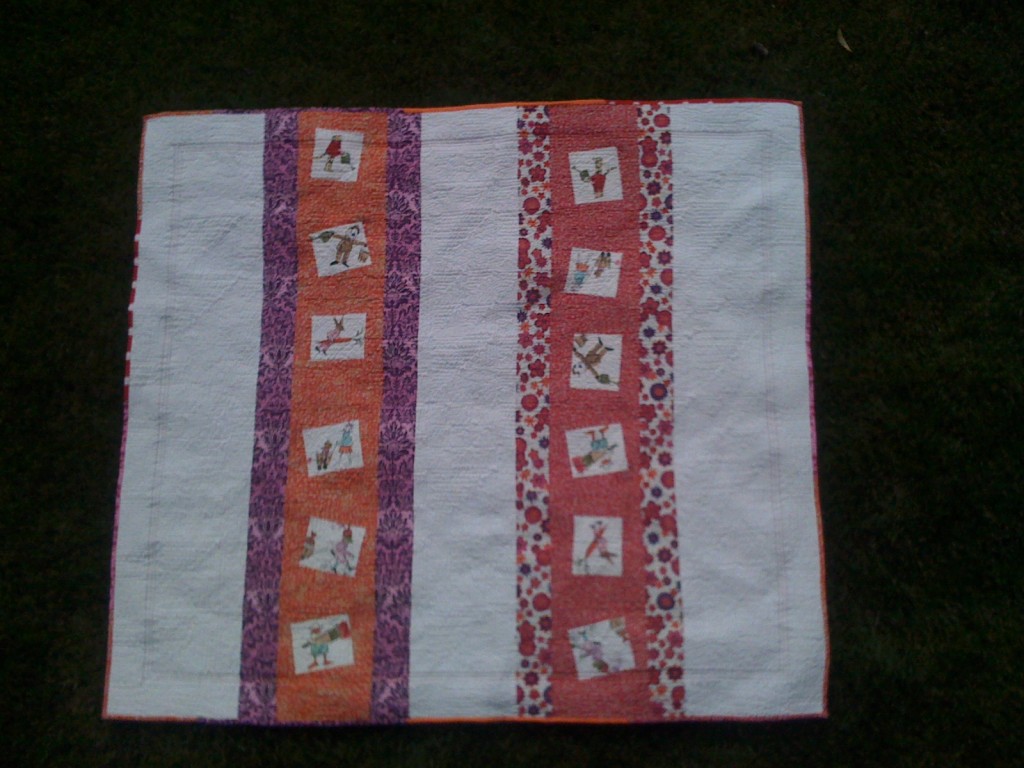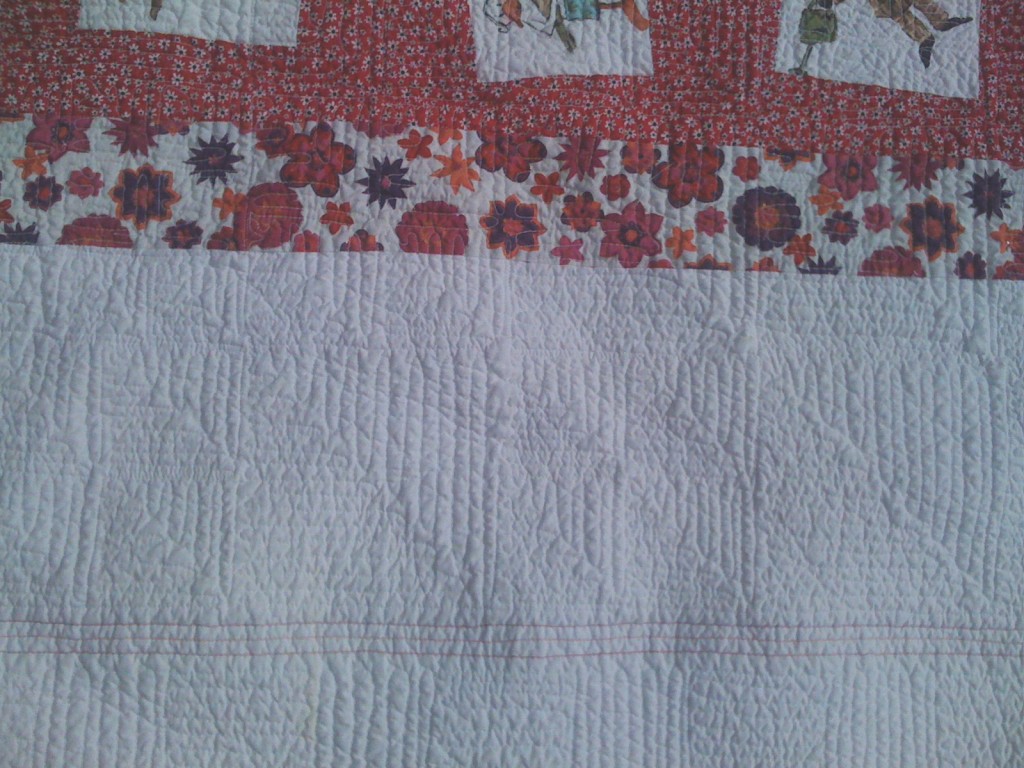 The back is made of scraps from the front and fussy cut pictures from fabric from IKEA.
I learned from this quilt that it is OK to try new things.  Sometimes, (like my border) they might not work.  But sometimes, they do work.  Trust your gut and go for it.  Thanks for stopping by.