Eight Pointed Star Quilt (161)
This is the "Eight Pointed Star Quilt."
I was asked by someone on Facebook the name of this block, and I did not know.  After searching the internet high and low, the closest thing that I read was that this shape is common in the Middle East and they refer to it as the "Eight Pointed Star."
The inspiration for this quilt block came from this Joel Dewberry Print.    The center squares were cut to be a final 8 inches x 8 inches.  I used a flying geese method to create the points, and I love the final result.  I added some serious sashing between these blocks (4 inches final, I believe).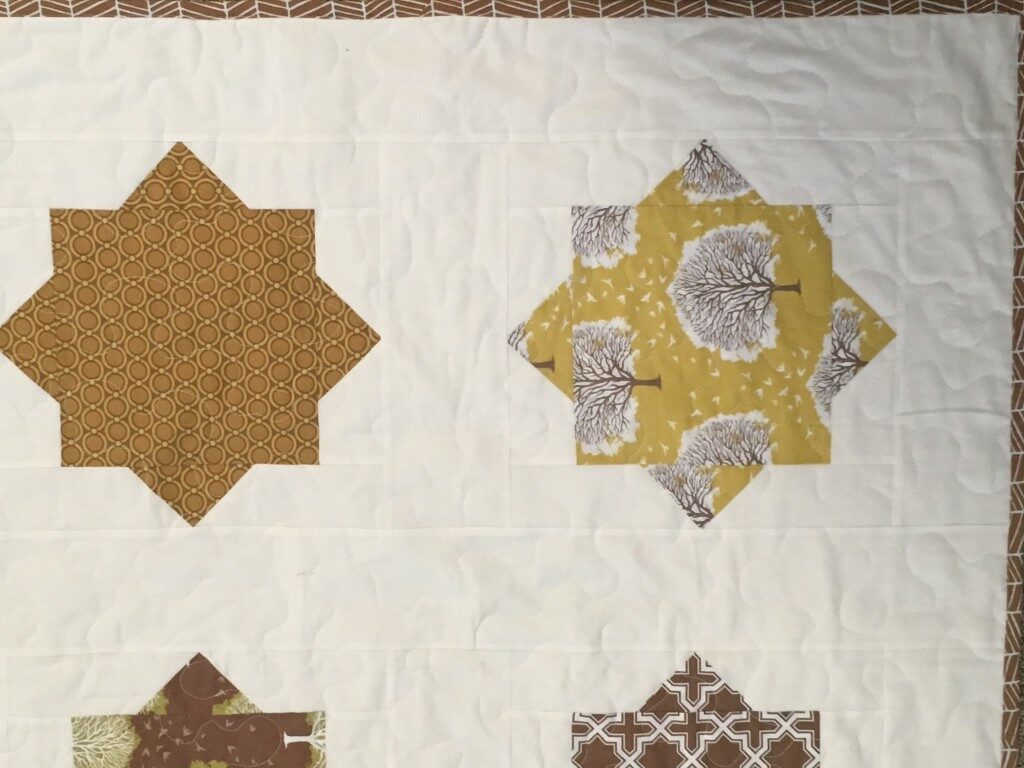 I used this sweet Joel Dewberry print for the backing and another brown one for the binding. The quilt pattern I used is a simple free motion meander.  The teacher that received this quilt did not realize I made it.  She thought I bought it and had the kids sign the back.  It wasn't until another teacher told her that I made quilts that she finally understood the thought and love I put into it.  But, hey, when people think that my quilt was store-purchased, that's its own kind of compliment, right?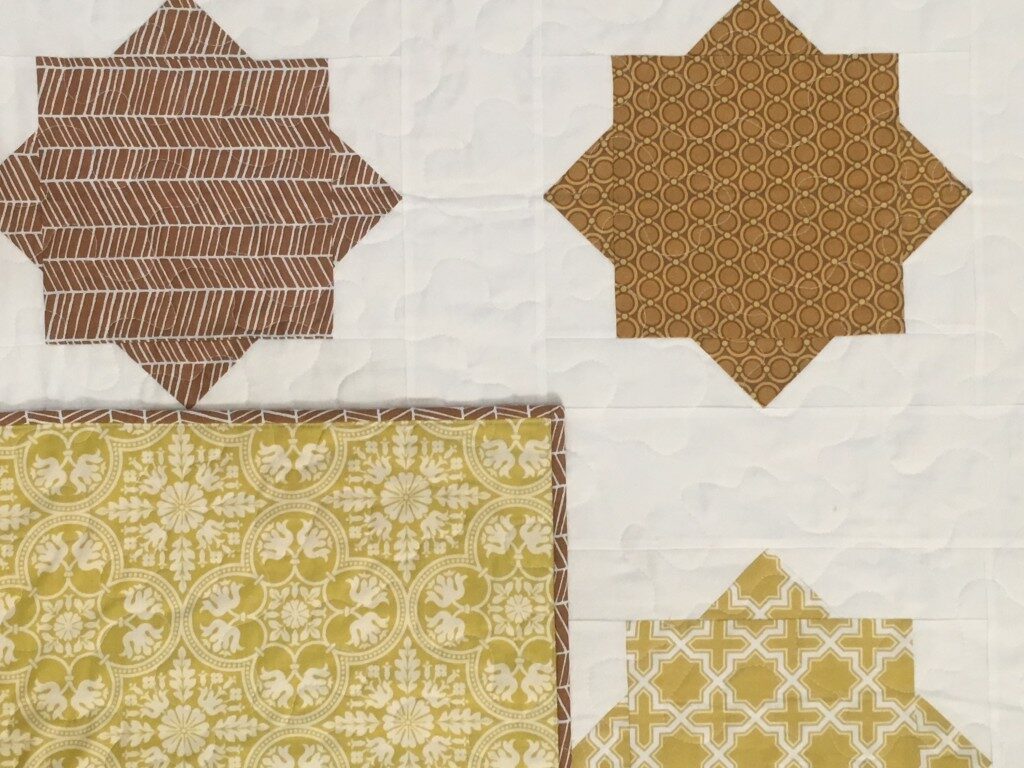 This quilt's final dimensions were 68 x 84.
Thanks for stopping by!