I had a friend whose mom saw my blog post and loved the pattern, so I told her how to make it. She created this beauty.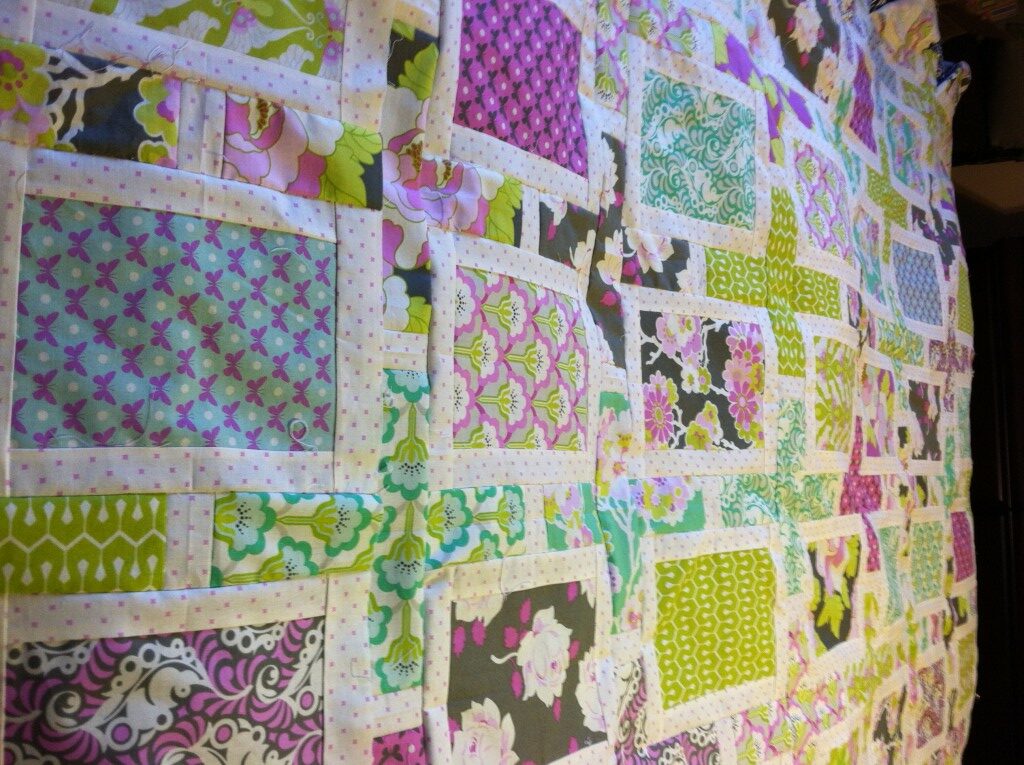 I love this pattern because whether you use large prints or small prints, it works on both the plus signs and the rectangles.
The ladies from Fons and Porter liked it, too.  So they sent me some fabric (Zen Chic's Reel Time), and I made another one that I call "Giddy Gridlock."  They put it in their Quilty Magazine, and it is out on stands now!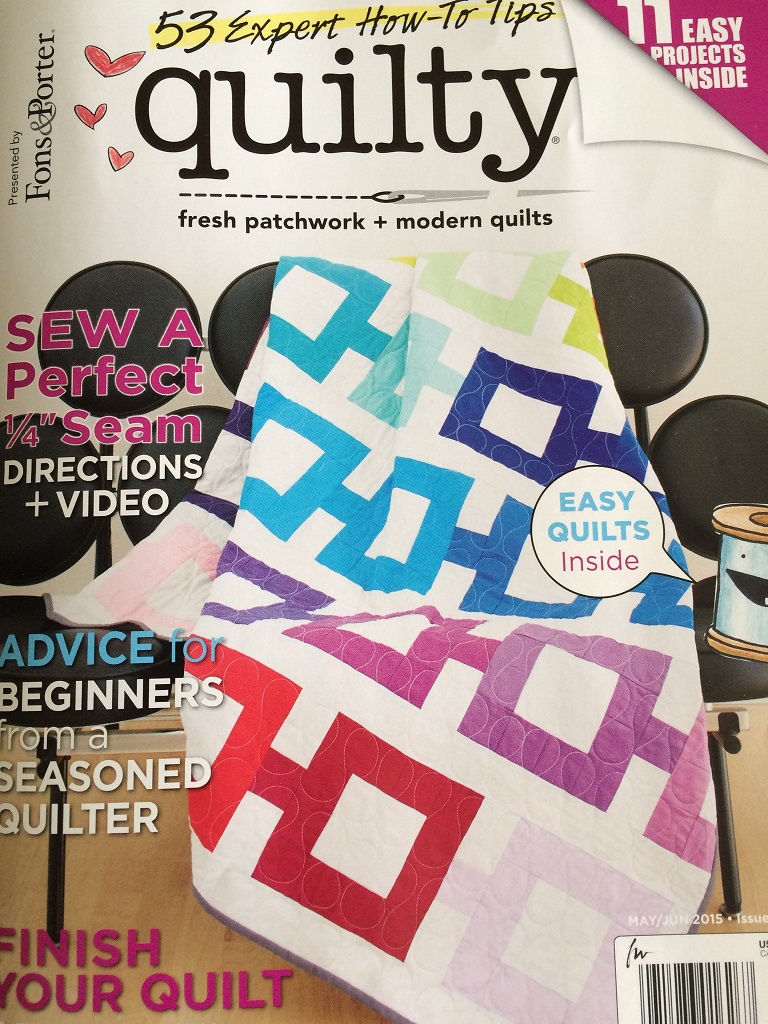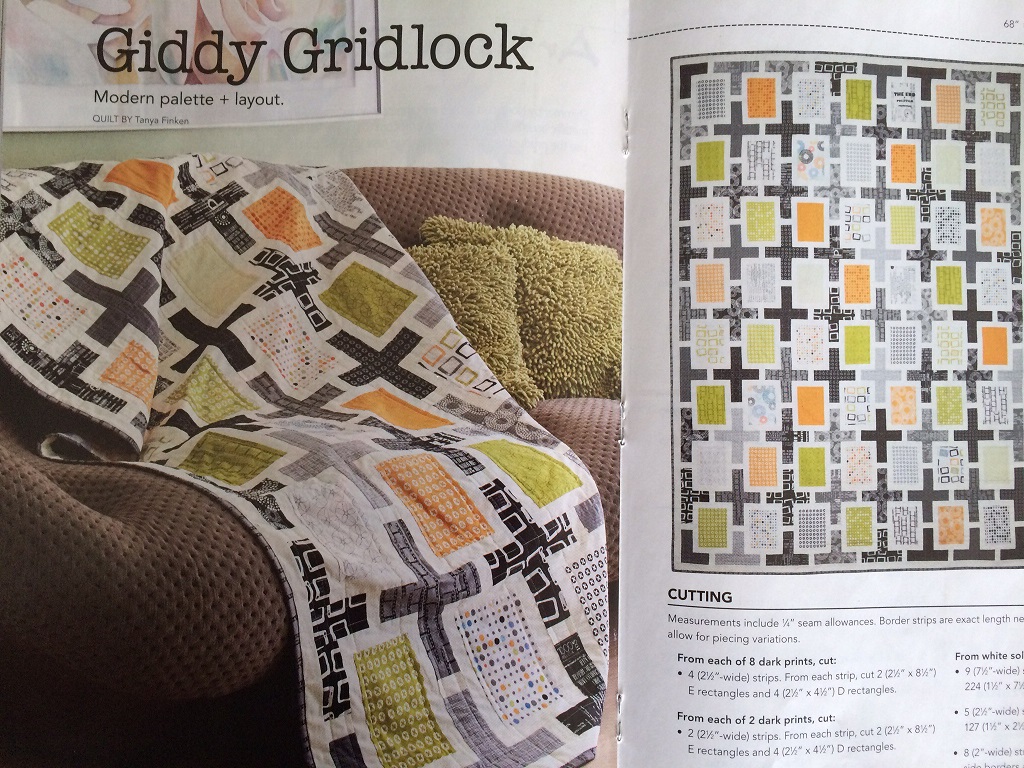 Here is the quilt top when I was debating whether or not to add a border.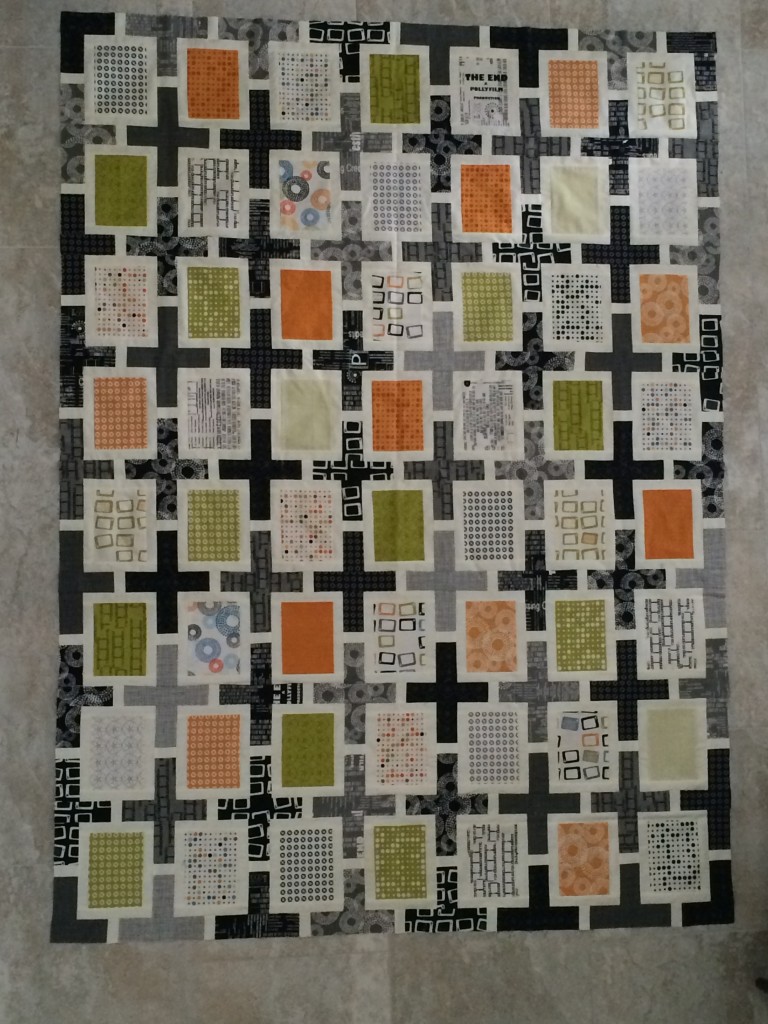 Here it is after I decided a border was a good idea.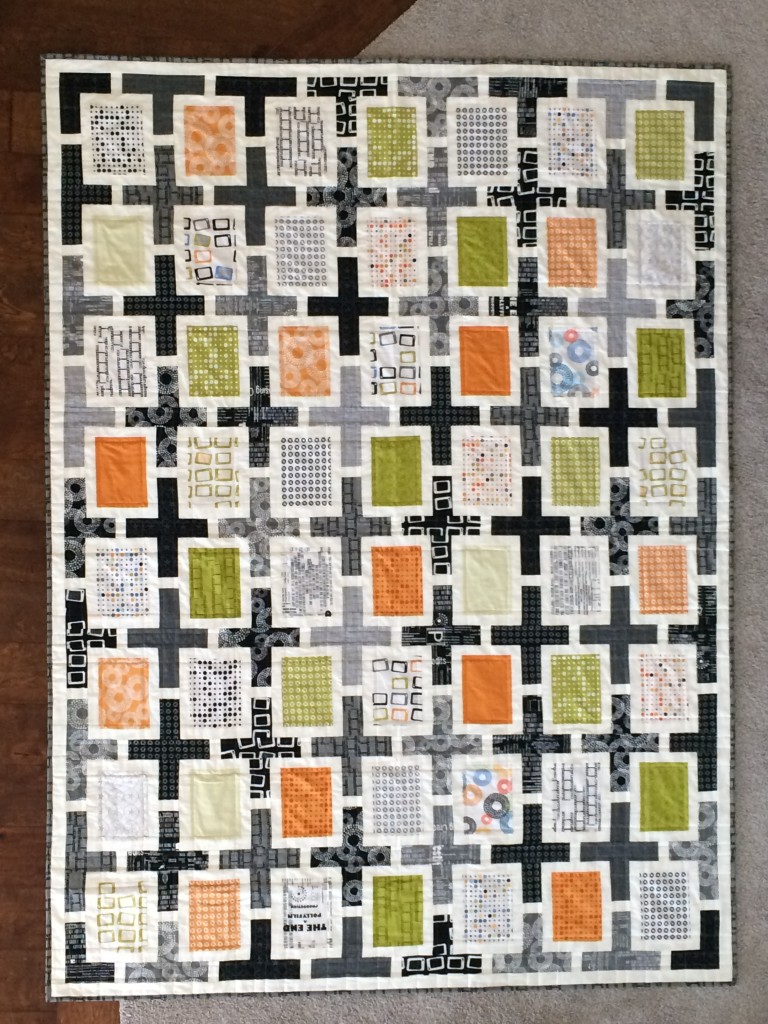 This is a full-size quilt, or a large twin, as I like to call it. If you want to make one of your own, grab a fat quarter stack of "Reel Time" by Zen Chic.
Thanks for stopping by.