Hokkoh Wicker Quilt Complete (#73)
This quilt has been a long time coming.  It is finally done!
At the quilt market this spring, I was able to buy some fabric from the Hokkoh Booth.  It was 11 fat quarters, which I knew wasn't enough to make an entire twin quilt, but with a few solids, and a few other prints, I was able to pull it all together.  I used a twist block with two strips of fabric on each side instead of one.  This was the first time I did incomplete seams, and I'm so glad that I read the tip online about marking 1/4 inch lines on your blocks.  That way, you know where to start and stop sewing to make the "T" seam look as flawless as possible.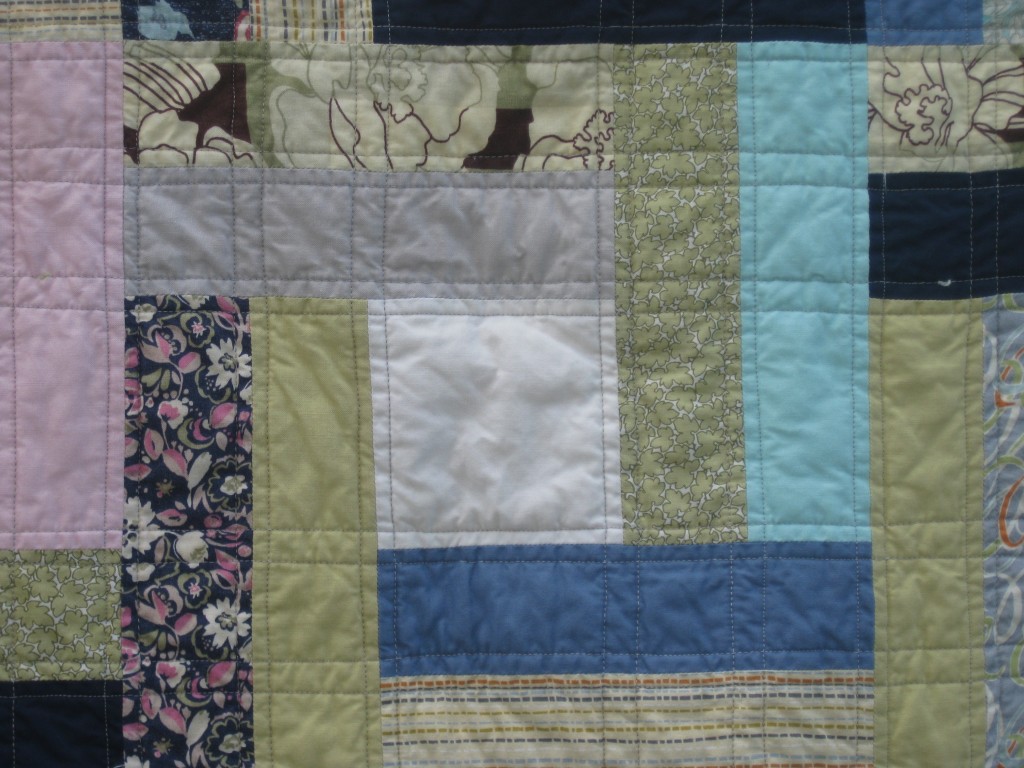 The quilting was done 1/4 inch from both sides of the seams.  Doing such dense straight line quilting, though, can also show one's flaws more (so don't look too close!!!!)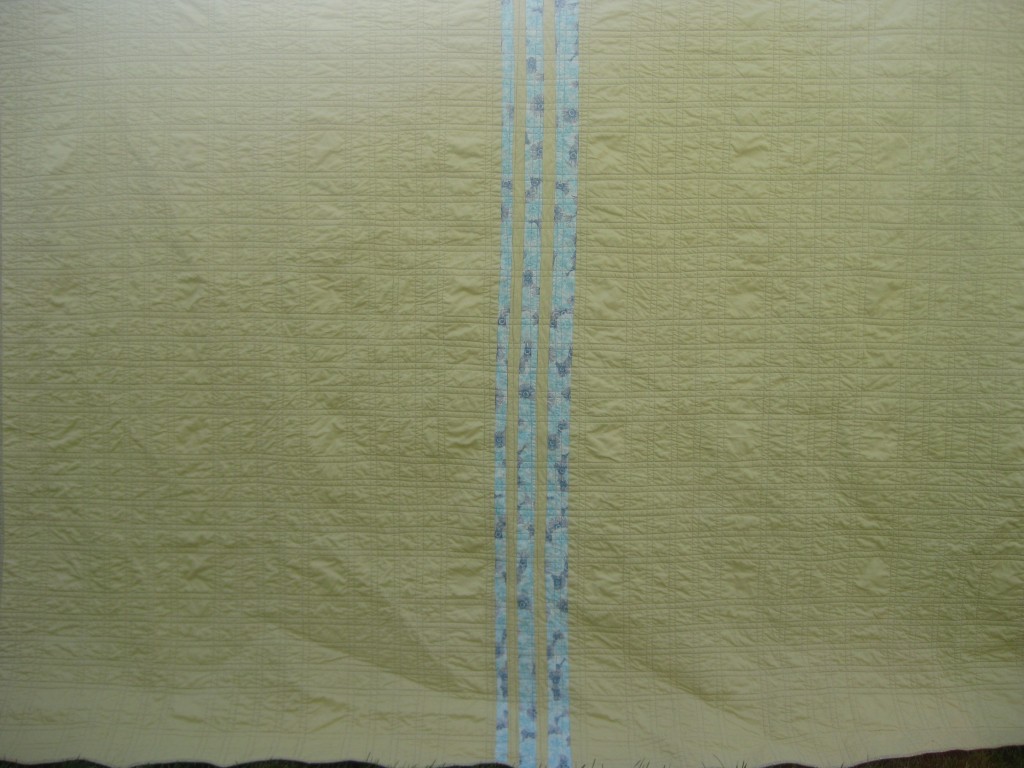 Here is the back, which uses large panels of Kona Celery with strips of "Sugar Pop!" by Lily Scott.  I love how the quilting looks on the back.  I used a neutral light gray color of thread so that it would blend with the quilt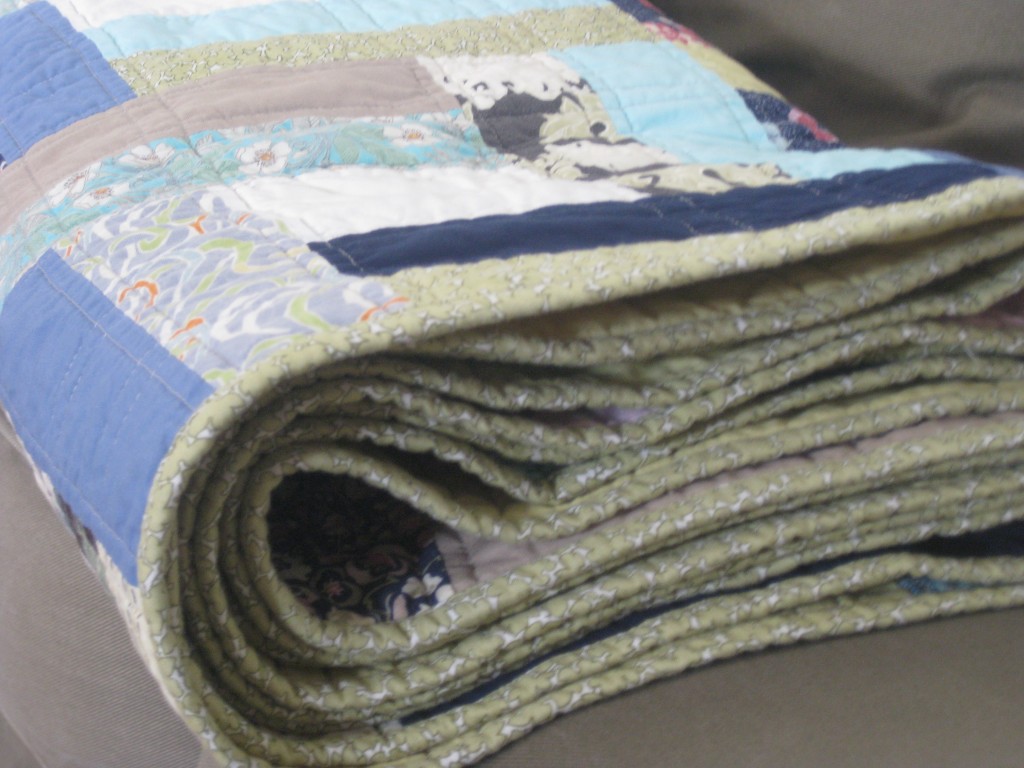 Since I used ALL of the Hokkoh fabric in the quilt, I had none left to do the binding, so I used Holly Holderman's Dolly Dresses Leaves in Green.  Can you tell that I bought a LOT of Holly Holderman?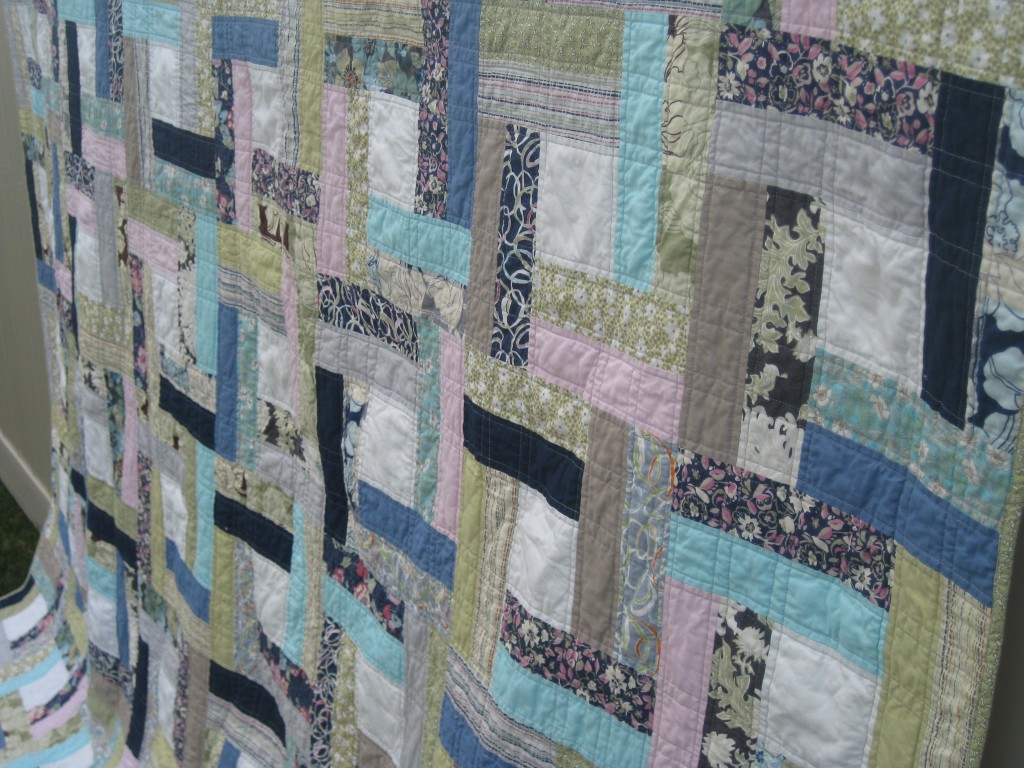 In the end, this quilt was 72 inches by 95.5 inches, but after washing it shrank to 69 inches by 91 inches.  It is still an oversized twin, so I am happy.  I always make my quilts bigger than I need them because of the shrinking after the washing.    The quilting was difficult on this quilt (136 lines across this quilt in two directions!) but I love how it turned out, and it will soon be on its way to a foreign land for my cousin and her family who let us borrow their van while we were there visiting.  That is if my mom doesn't keep it for herself.  🙂