Scrap Vomit / Technicolor Yawn Quilt Finished (74)
What started off as thousands and thousands of scrap 2.5 x 2.5-inch squares ended up being this fun new quilt!  Using Katy's tutorial, I was able to make this quilt top in a twin bed size (before washing, it was 69.5 x 97, after washing, it's 66 x 93).  I altered her tutorial just a little when I made 18 blocks of the diamond shape instead of the 17 in the tutorial.  The reason is, I really liked having all of the diamond shapes in the corners of the quilt.  With this change, I was supposed to only make 17 of the 7 square by 7 square scrappy blocks, but I made an extra one.  And, I of course had to use it, so I put it on the back.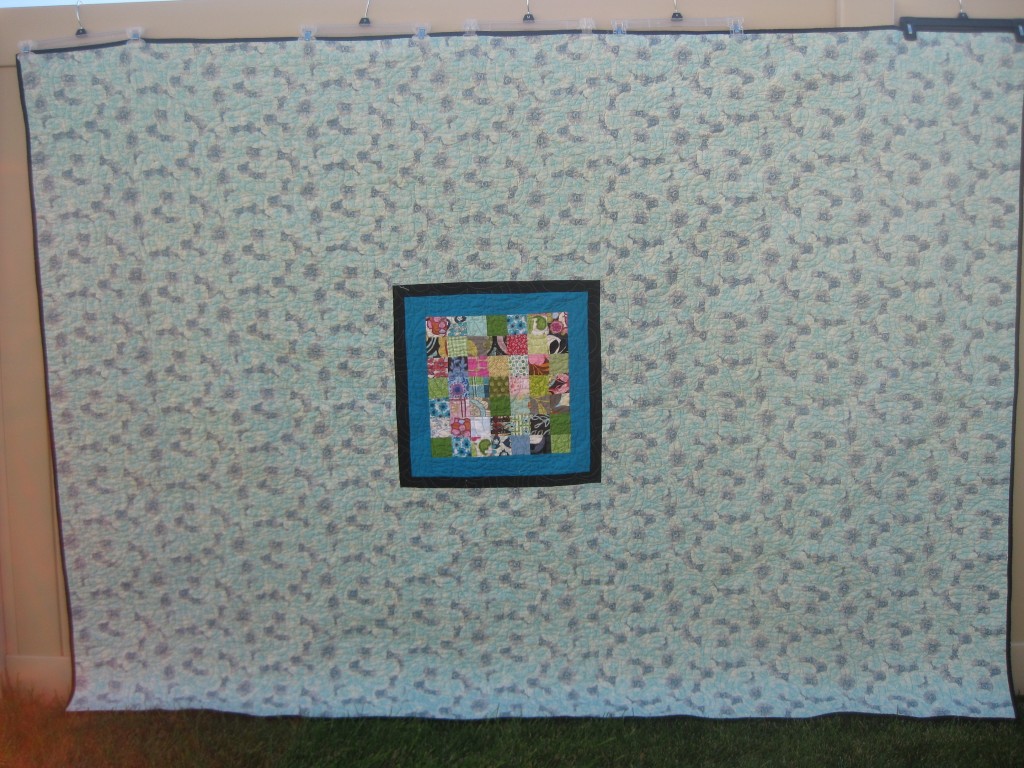 I had a hard time placing this square in the front because it had very little orange and red, and a lot of blue and green.  But, all alone back here, you can't even tell:)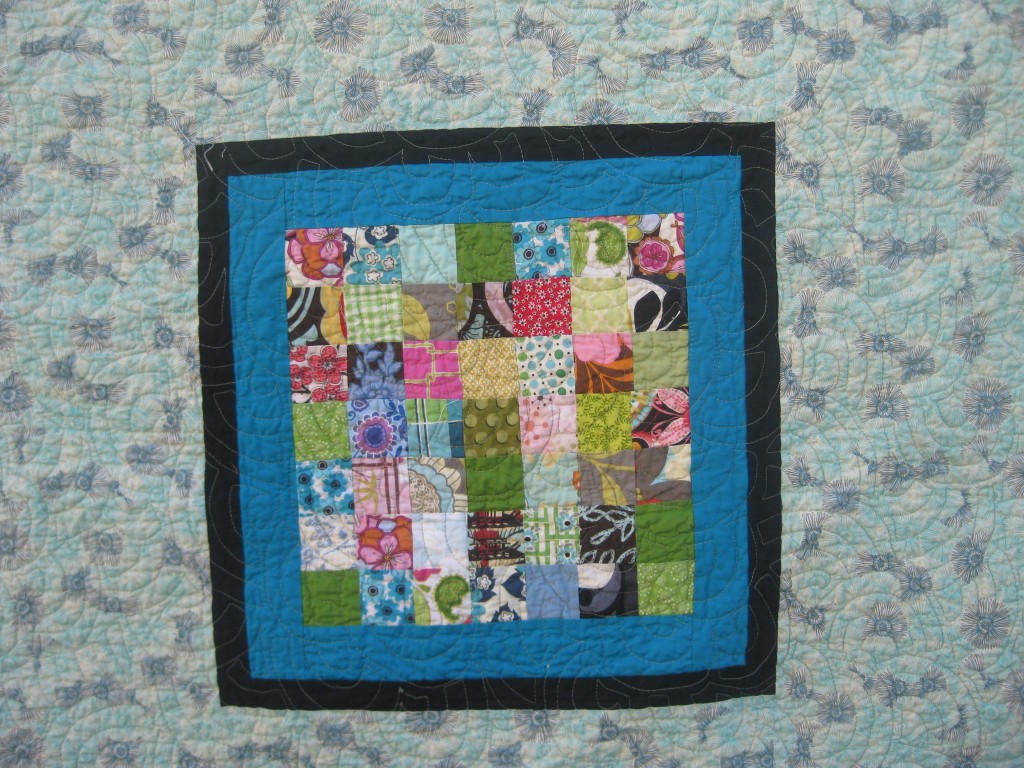 The back is a fabric called "Sugar Pop! by Liz Scott for Moda.
I used a new-to-me free motion quilting design.  I love how the rainbow design looks on quilts, but I noticed they were usually handed quilted or long arm quilting.  I wanted to give that same effect with a free motion effort.  So, I came up with this design.  This is an area where I started working with this new quilting design.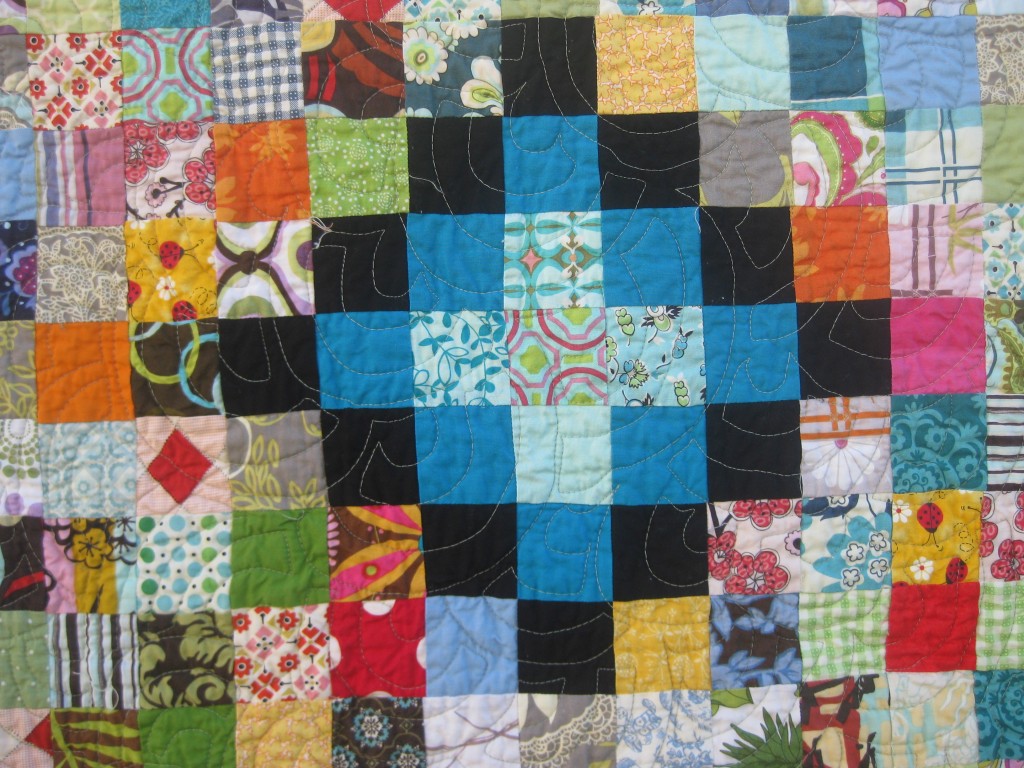 By the time I got to the end of the quilt, I think I got a little bit better at it.  🙂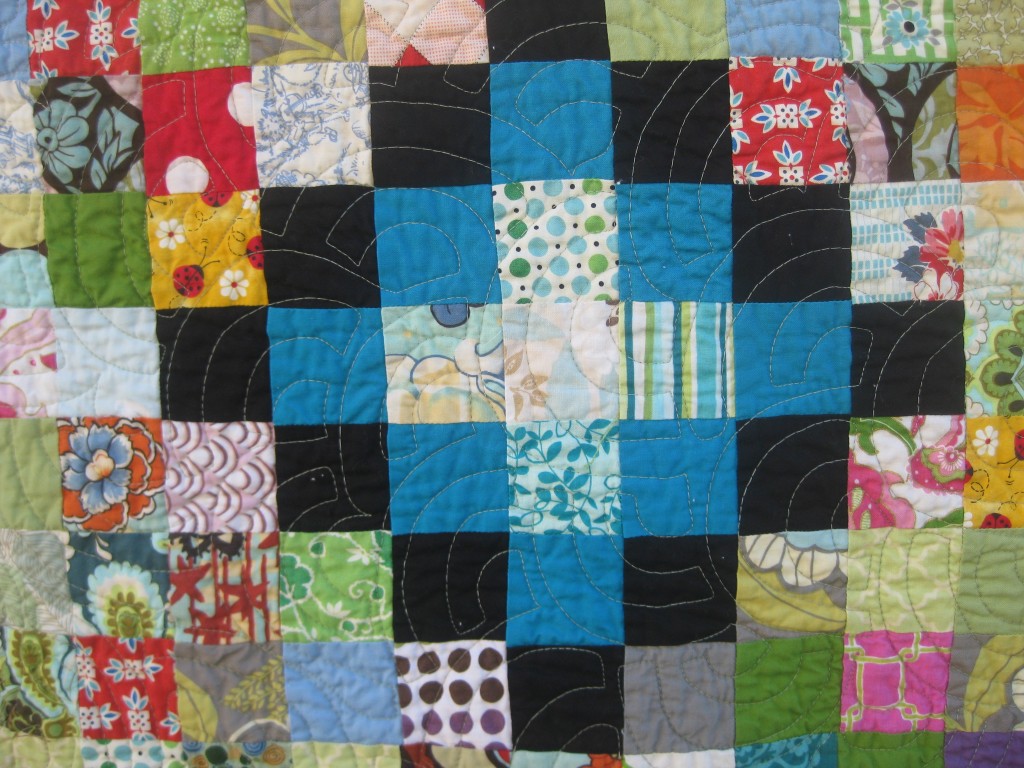 I used a sage green thread to quilt the rainbows, mostly because I had a lot and I didn't have any future projects in mind to use it. And, it acts as a fairly neutral color in this quilt, since so much of it is green anyway.
And, just like Katy's quilt, I had to bind it in black.  What an awesome frame for this quilt.  I'm not a fan of using a lot of black fabric, but I found it to be perfect for this particular pattern, and I agreed with Katy's style in using the black for the diamonds and binding and the blue for the accent diamond.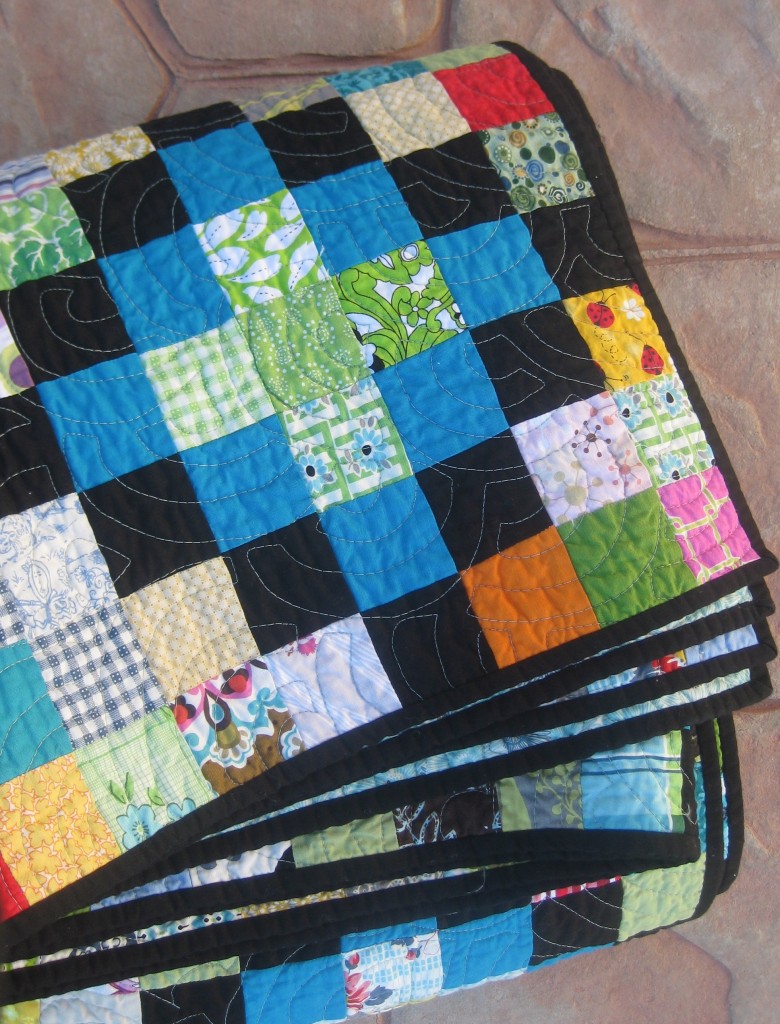 My kid's favorite part of the quilt is putting it over their heads and looking through it toward the light.  I'll admit, it is one of my favorite parts, too!  Thanks for stopping by!