A while back, I made some Chinese Character Pillows to auction off for my children's school.  They were a hit, and I got a few requests for more.  So, here is the latest pillow…
She wanted to have the pillow made of solid fabrics, so I bought a variety of purple solids (since I didn't have any).  I ended up with a lot of dark and light fabrics, and not very many hues in the medium value range.  So, to avoid clumps of dark and light patchwork in the back, I decided to do a checkerboard pattern with the lights and darks in the back.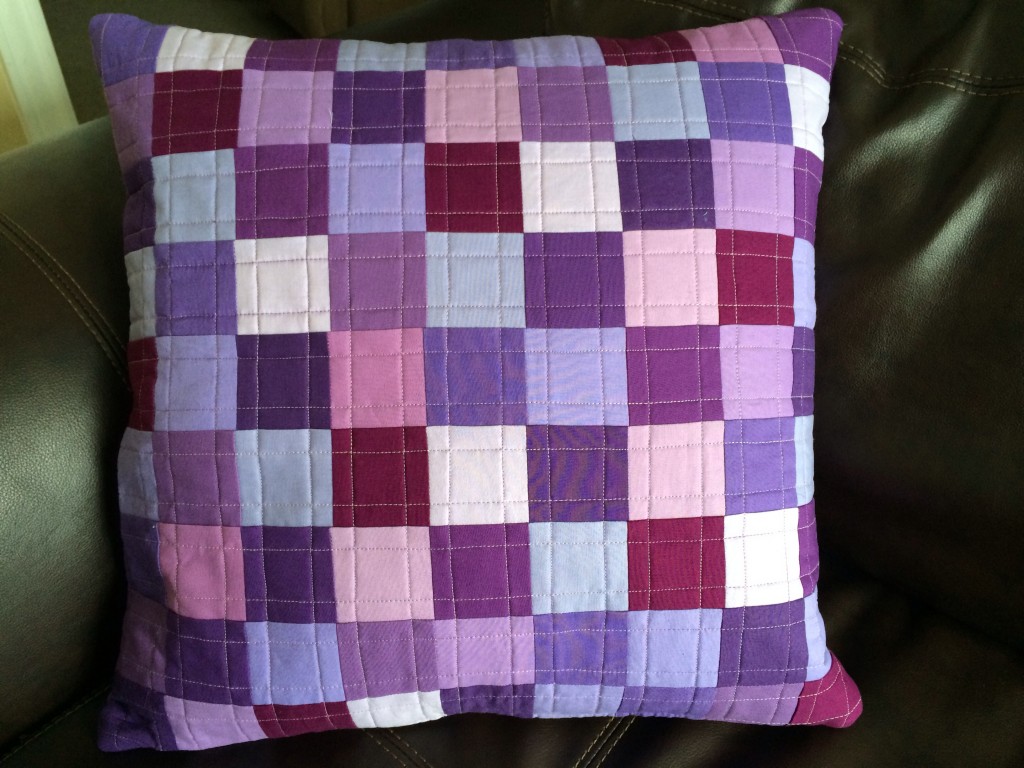 The character in front is the simplified version of the character for "love."  I used a reverse applique technique for this pillow.  I cut the character out of the purple fabric (with fusible webbing), then ironed the white onto the back of the character.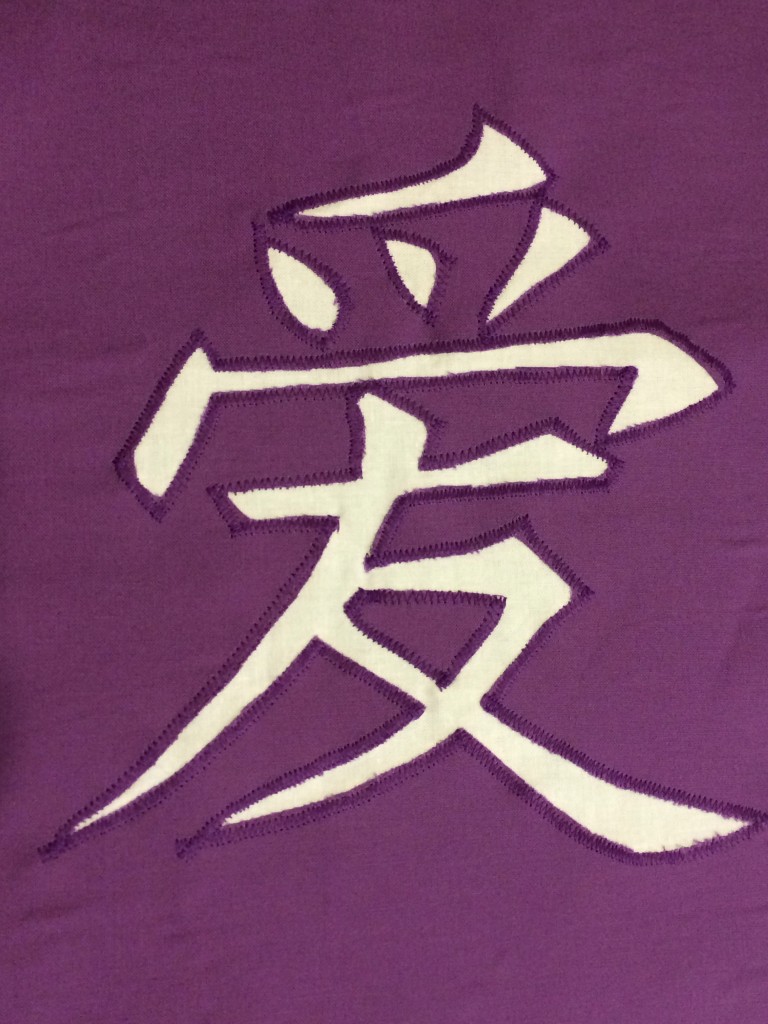 I then did a zigzag stitch to secure the raw edges.  The patchwork side of the pillow cover was made with mostly 2.5 inch squares.  Since I needed to use a 1/2 inch seam for the edges of the pillow (necessary for the zipper portion of the pillow cover), I had to make the edge pieces 2.5 x 3 inches and the corner pieces 3 x 3 inches.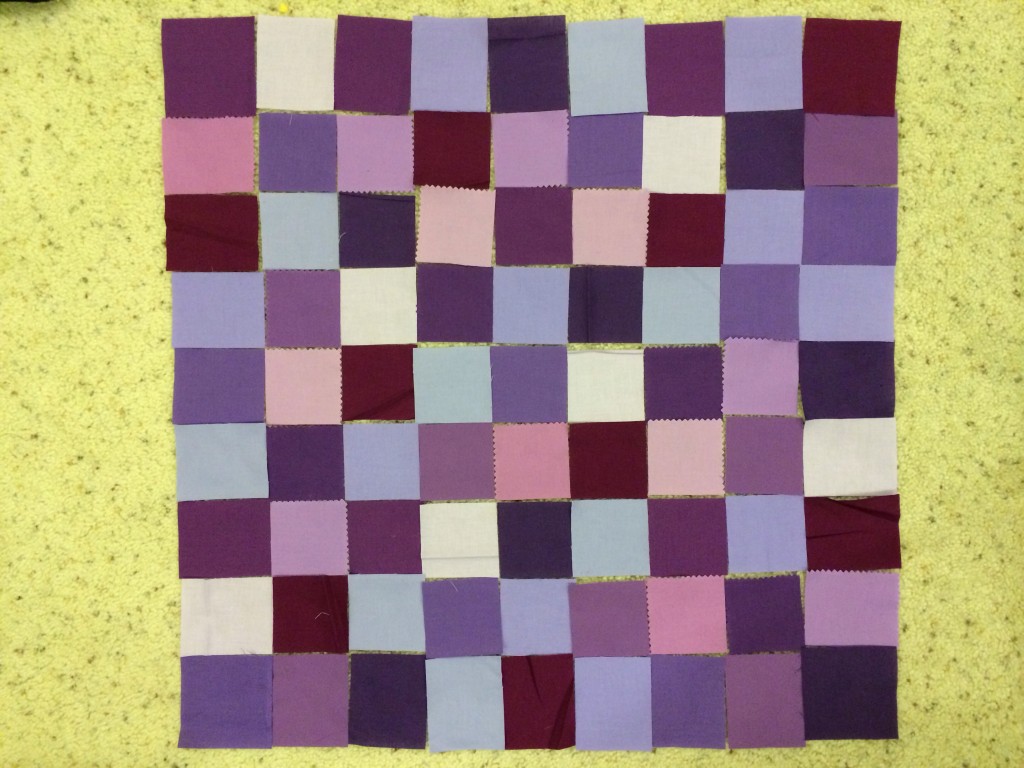 Now, it is making its way under the Christmas tree.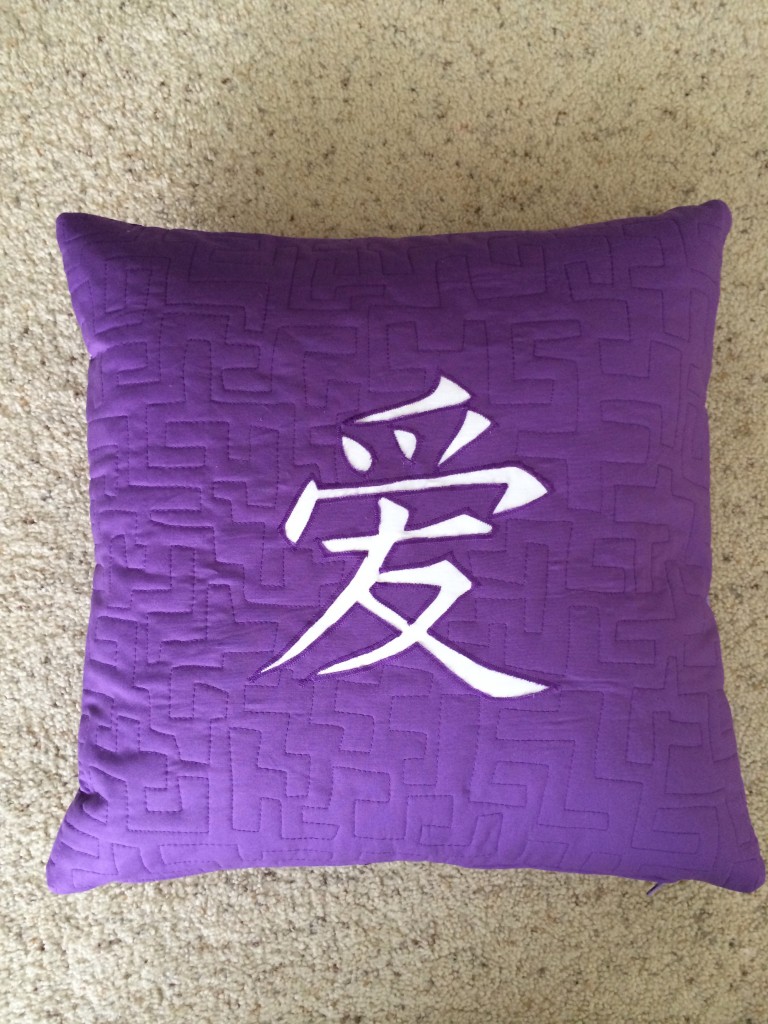 This pillow case was made to fit an 18 x 18-inch form.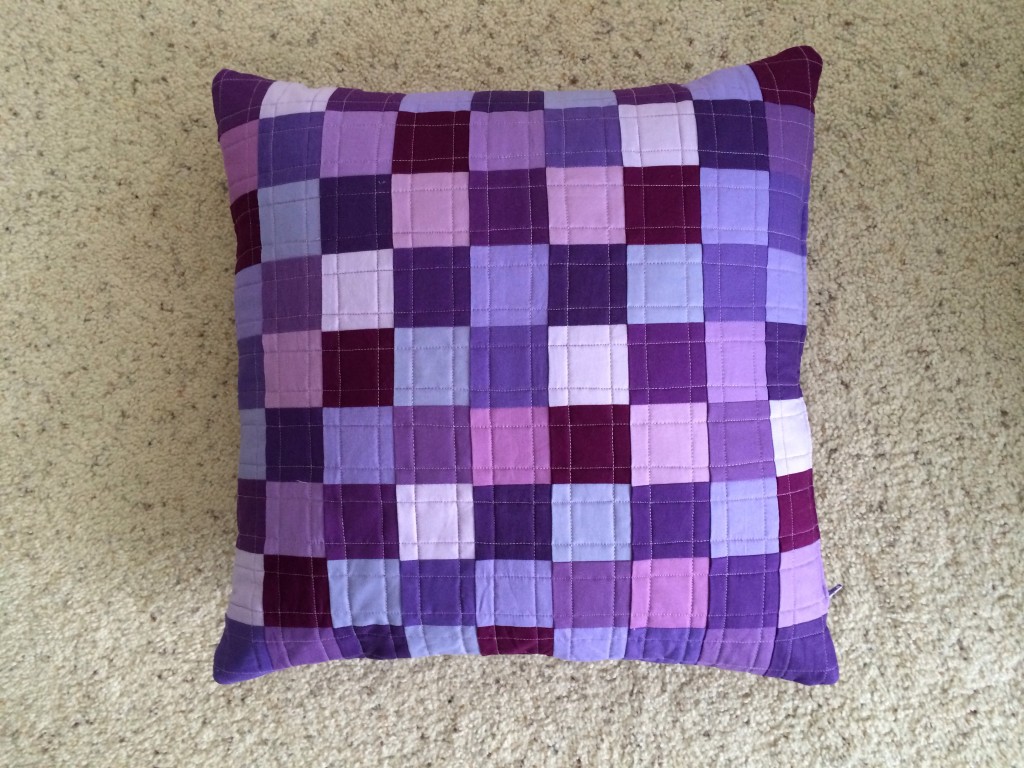 Thanks for stopping by my blog.