I had many fat quarters of Hokkah Wa-Modern (the pink colorway) in my stash, and for years I was stumped on how to use them in a quilt.  One day, while playing with an equilateral triangle grid, I drew out this design, and I knew I wanted to use my Hokkah fabrics (and many others) in it.
I was so excited to see my design turn out as I had planned!  This quilt incorporates a lot of my favorite components of quilting…fun negative space, strip piecing, easy cutting with little waste, and you can use scrap strings!  This quilt was initially made for the Home Machine Quilt Show as part of the Salt Lake Modern Quilt Guild display.  Our focus was negative space.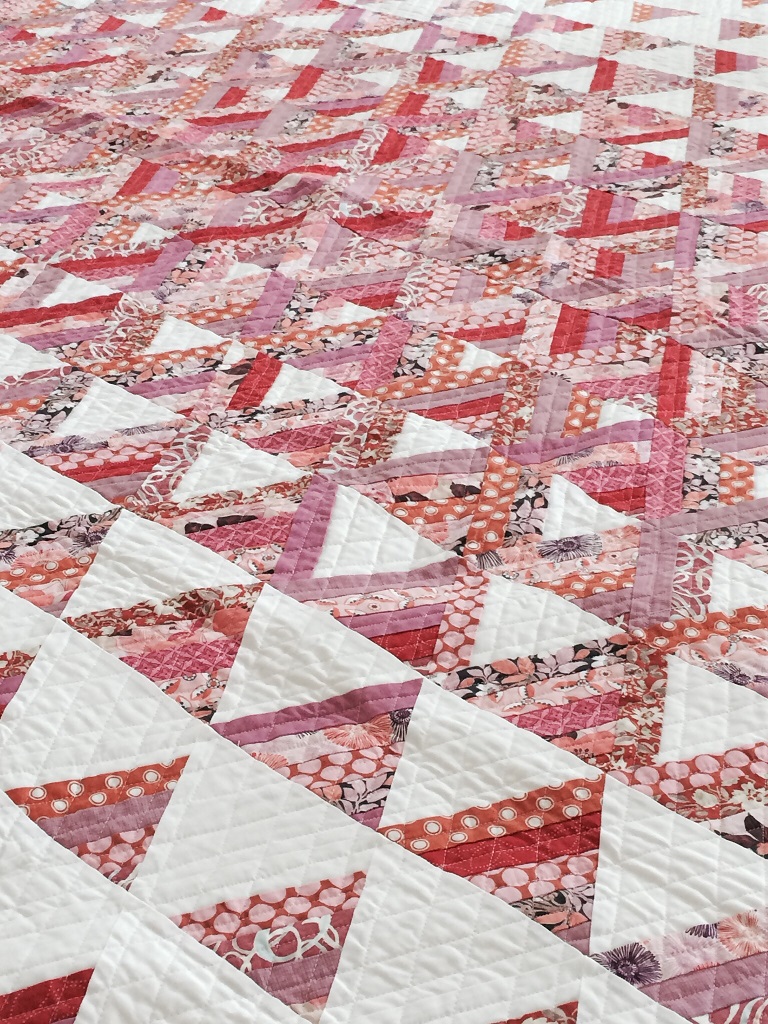 This quilt is currently featured in Fons and Porter's Sept/Oct 2014 Love of Quilting Magazine.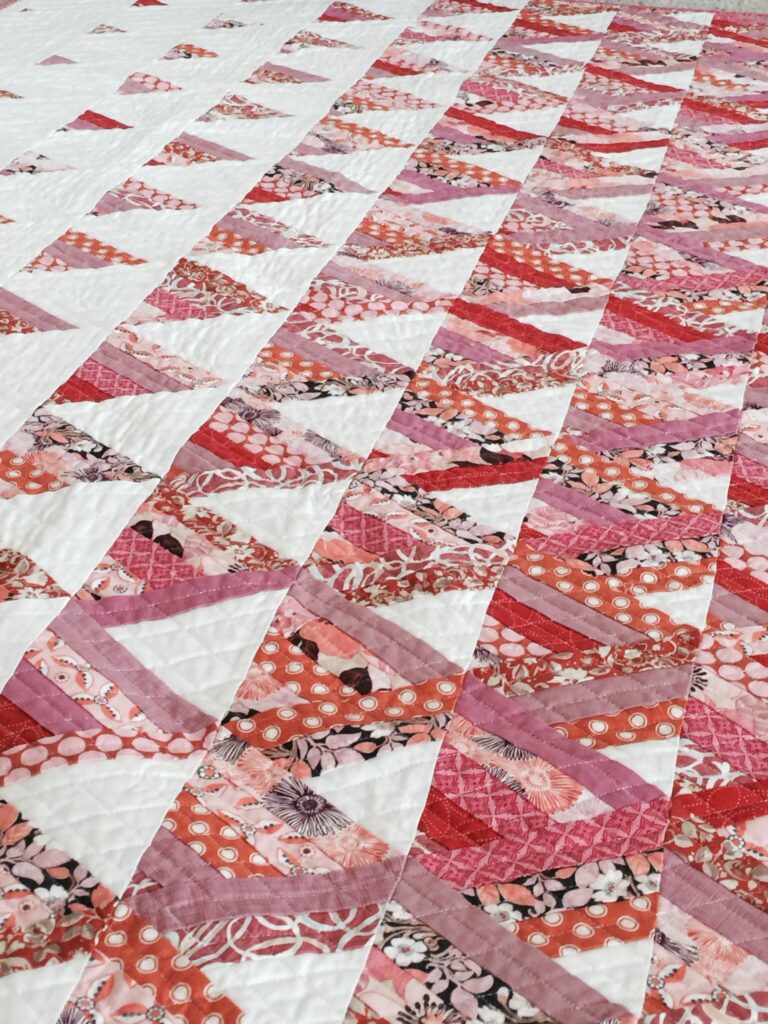 I used straight line quilting in a diagonal grid for this quilt.  It was fun drawing this quilt and having it come into reality.   The best part was when a friend asked me how big it would be initially, I said, "I don't know, maybe a lap size?" When I ended up with a near-queen-sized quilt, I laughed at how off my calculations were.
OK, I didn't calculate. I just cut and sewed.
Thanks everyone for visiting.  And in case you are wondering what happens to a quilt once it has been in a magazine and returns home….