Grey Plus Quilt (145) and tutorial
This is a grey plus quilt.
Not a gray plus quilt.
What's the difference?
Well, this quilt is headed to Canada, and Canadians don't like gray quilts.
A cousin approached me about making this quilt.  The good news is, I have been wanting to make a plus quilt for quite some time now.  The hard part was, I didn't know how I felt about doing all the plus blocks in the same color.  I thought it would be boring, but actually, it went a lot faster than I had planned.  But, I did make a scrappy version alongside it, just in case…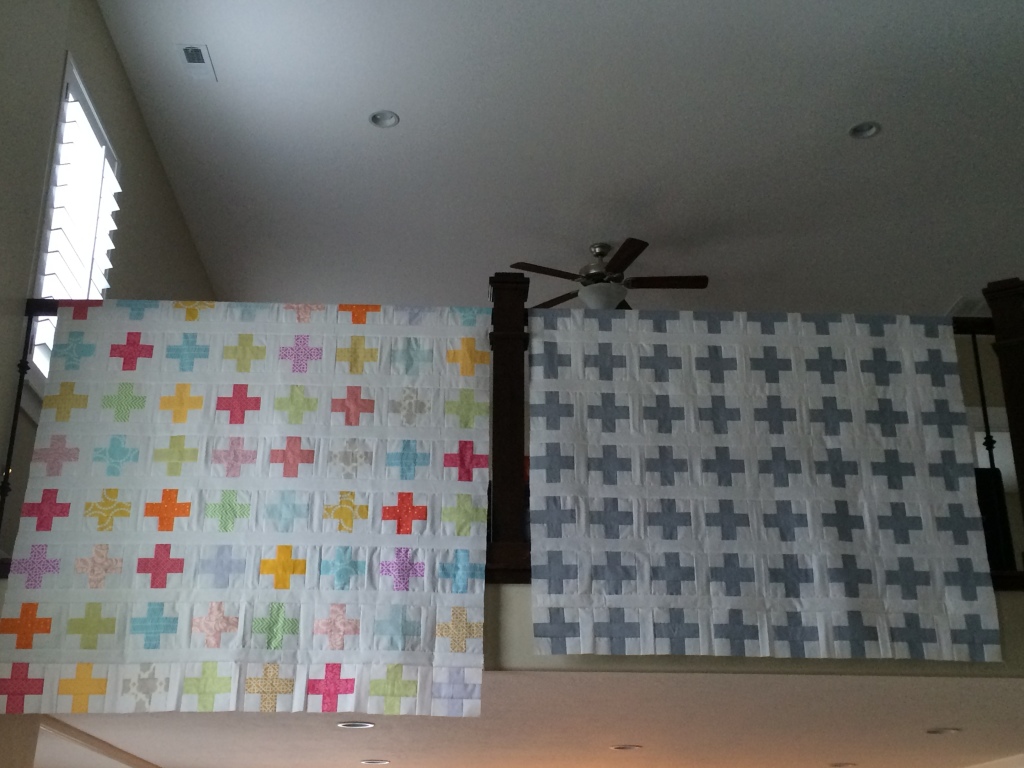 My kids and my husband all like the gray/grey one better.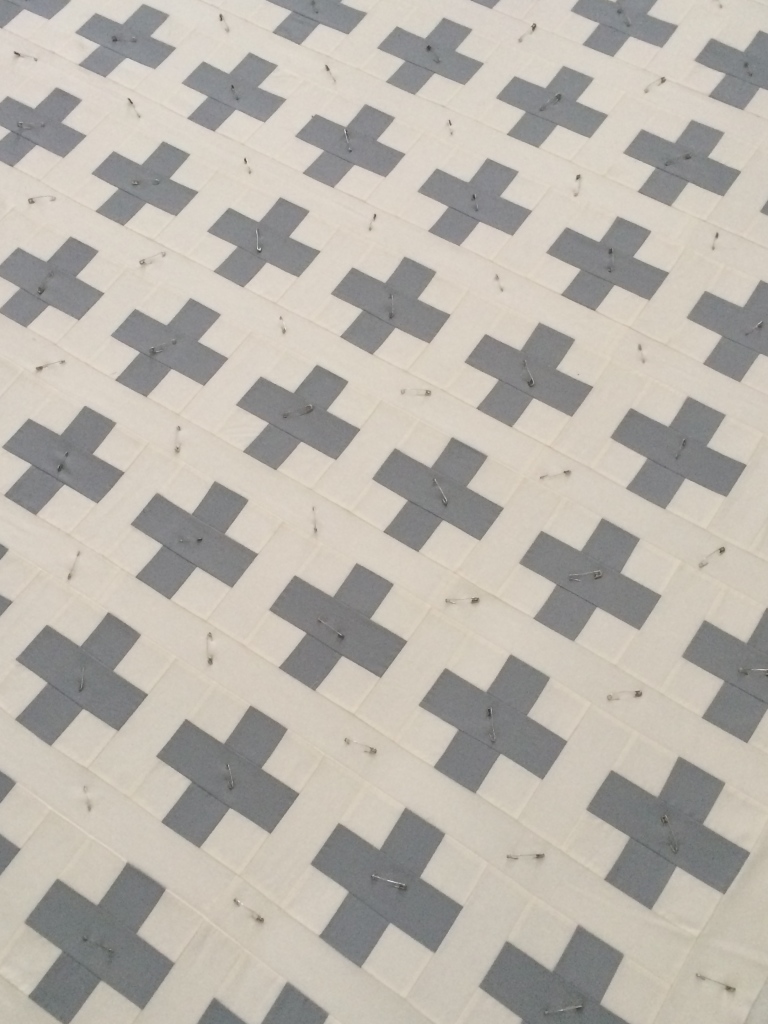 Here is a picture of the basting process.  I normally don't baste this densely, but I knew there would be some pretty intense quilting.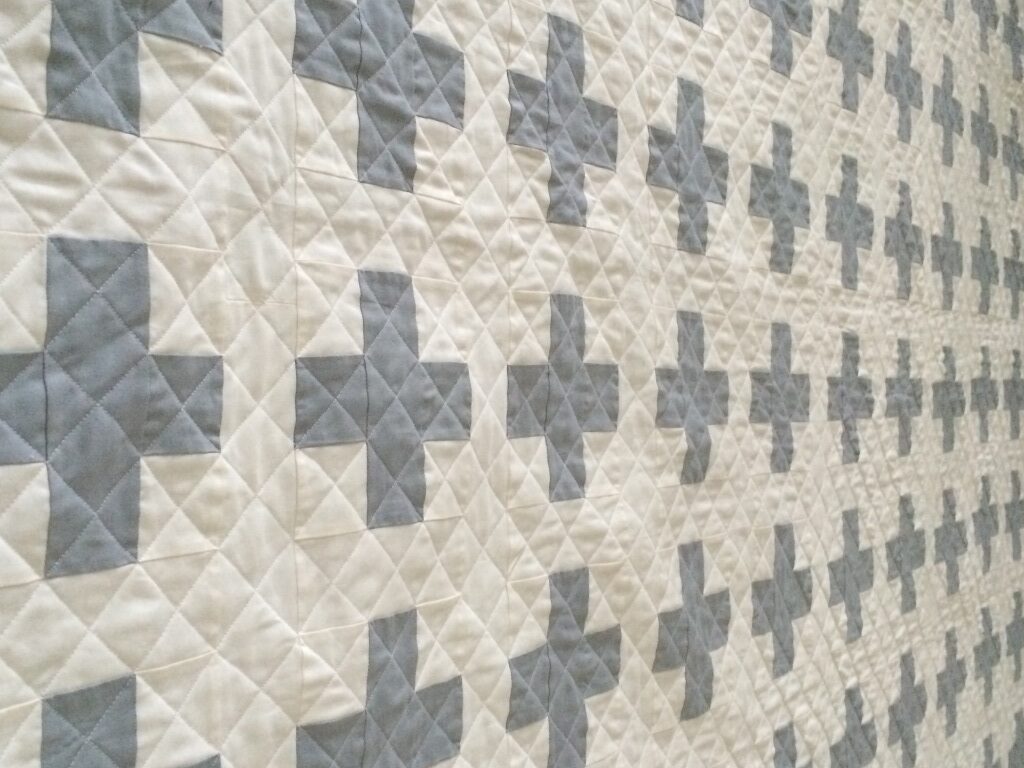 I do enjoy looking at it, but man, quilting that took a lot of time.
This is what it looks like on the back.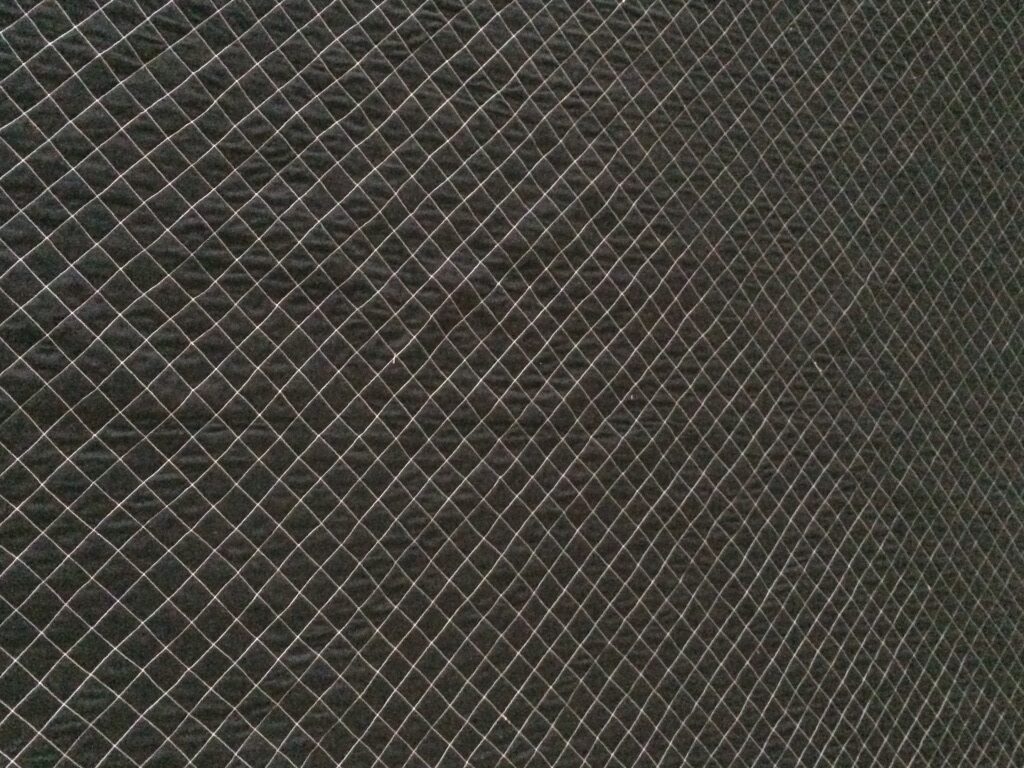 And no, those lines are not perfect.  They are eyeballed from seam to seam.  See?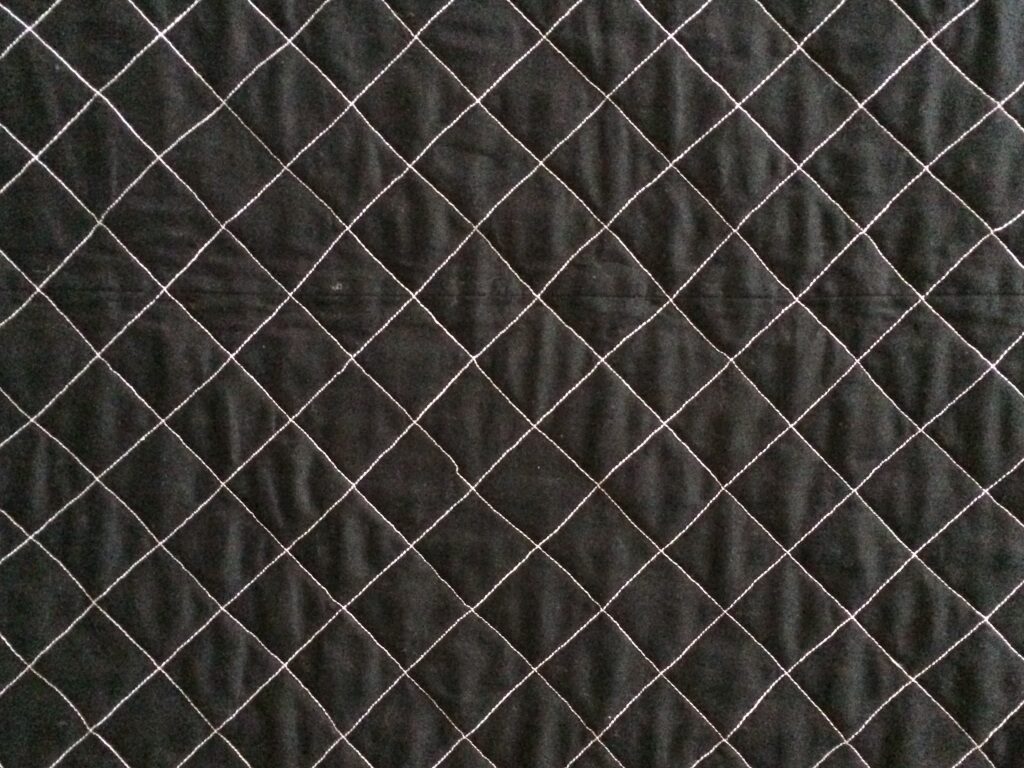 So even though I was nervous about making this quilt, it turned out pretty awesome.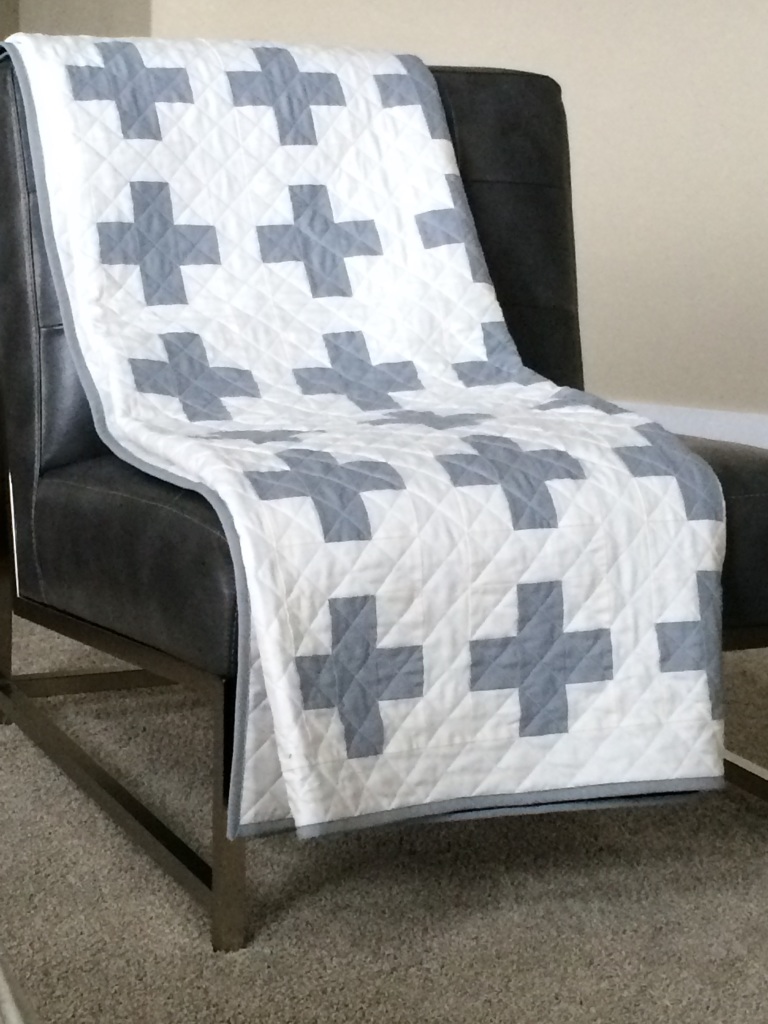 And I am almost tempted to make another one for my house, because it looks pretty amazing with my furniture, too!  But, it has a flight to Canada in two days, and I'd rather it make its flight than have to ship it.
This quilt is about 61 inches by 83 inches.
Would you like to make this block?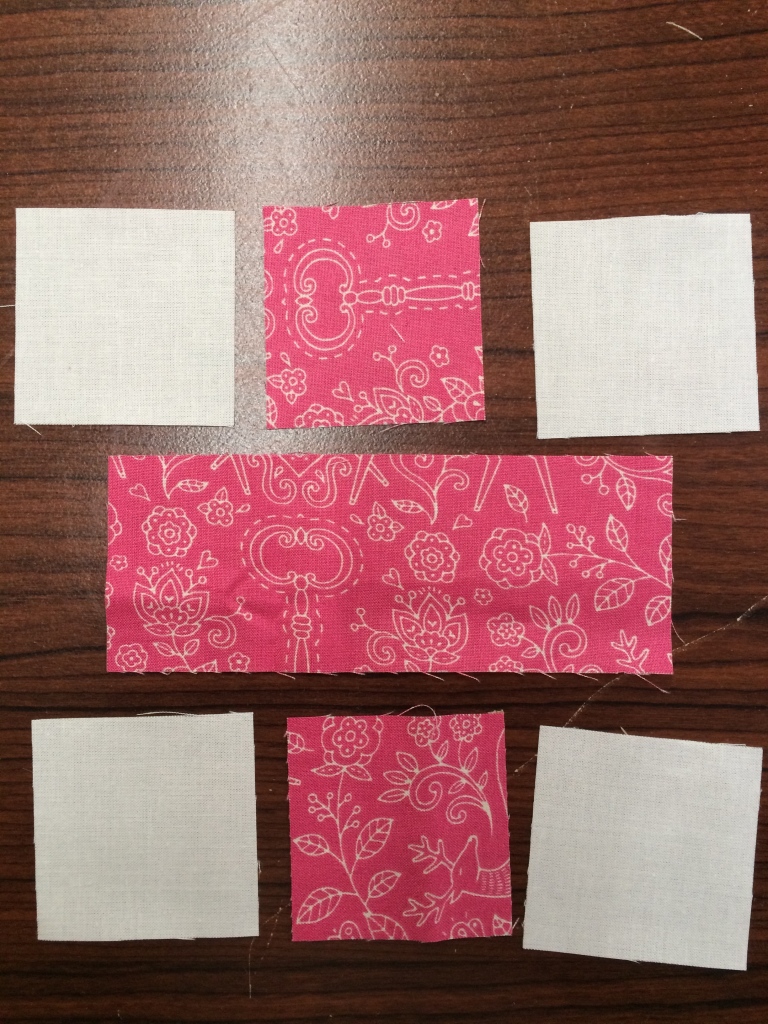 What you need:
1 block 2.5 x 6.5 inches colored fabric
2 blocks 2.5 x 2.5 inches colored fabric
4 blocks 2.5 x 2.5 inches white background fabric.
Sew two 2.5 inch white squares to each 2.5-inch colored square.  Press, seams toward the darker fabric.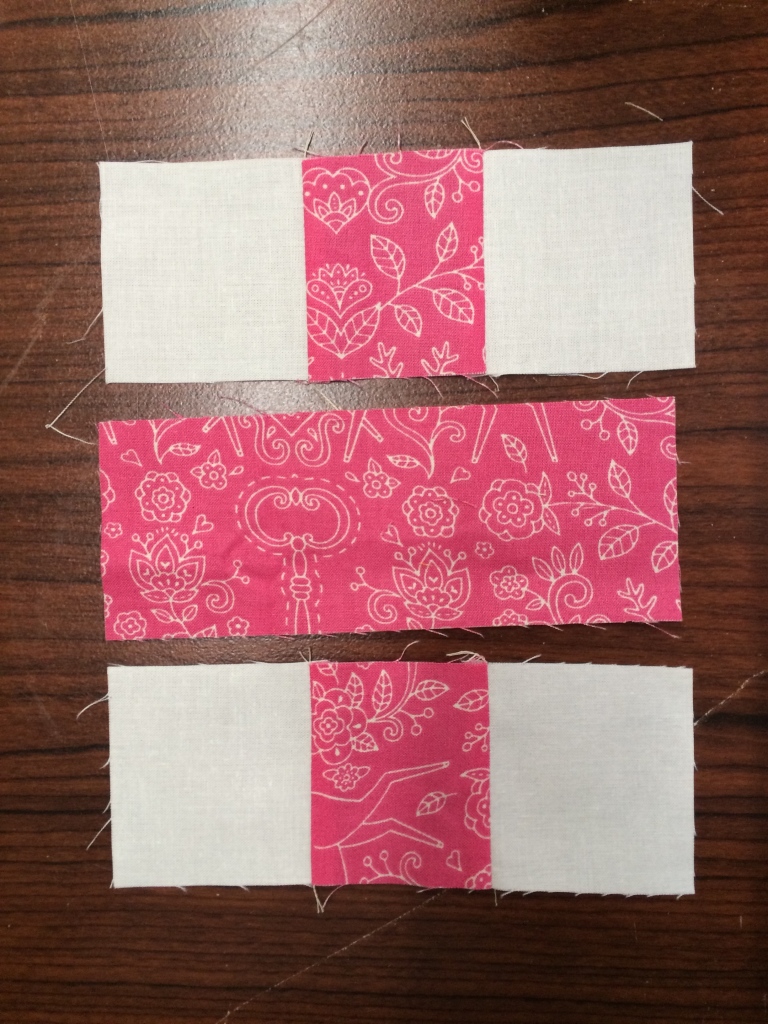 Now, sew these strips to either side of the 2.5 x 6.5 inch colored fabric.  Press the seams toward the darker fabric.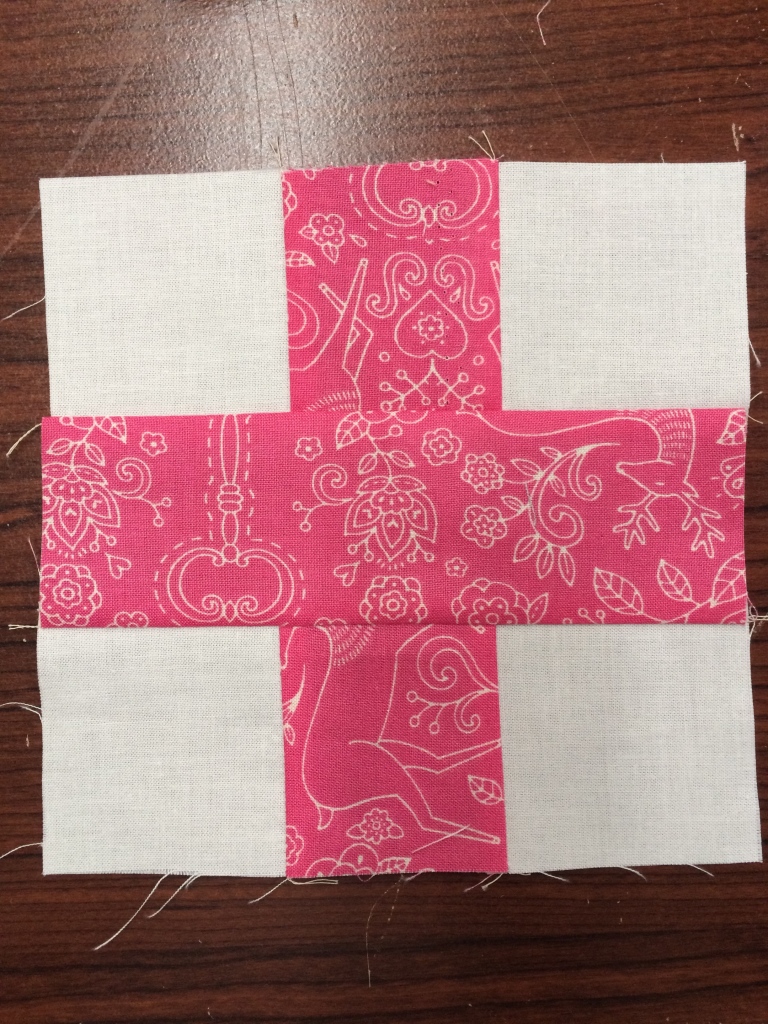 Your block should now look like this.  If you want to sash them, pre-cut 2.5 x 6.5-inch background strips and sew one to each block (except for the last row of blocks).  For example, I made my quilt with 88 blocks (8 blocks by 11 blocks) so I sewed background strips to 77 blocks and left 11 without sashing.  Iron sashing toward the plus block.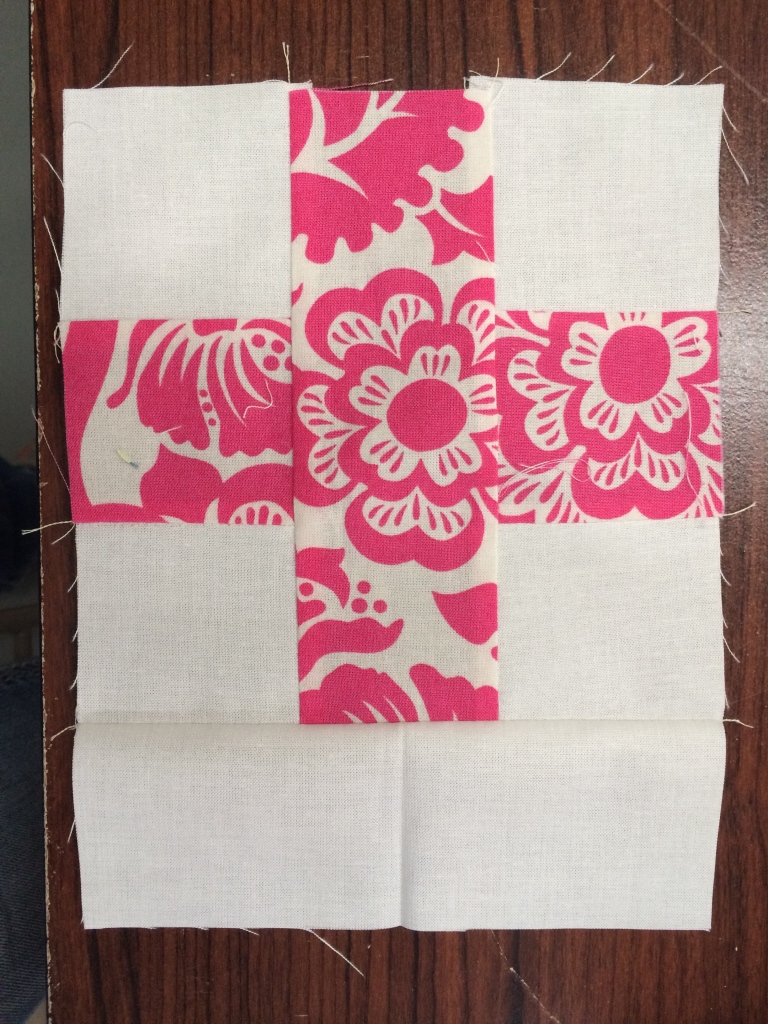 Then, I arranged my blocks on my "design floor."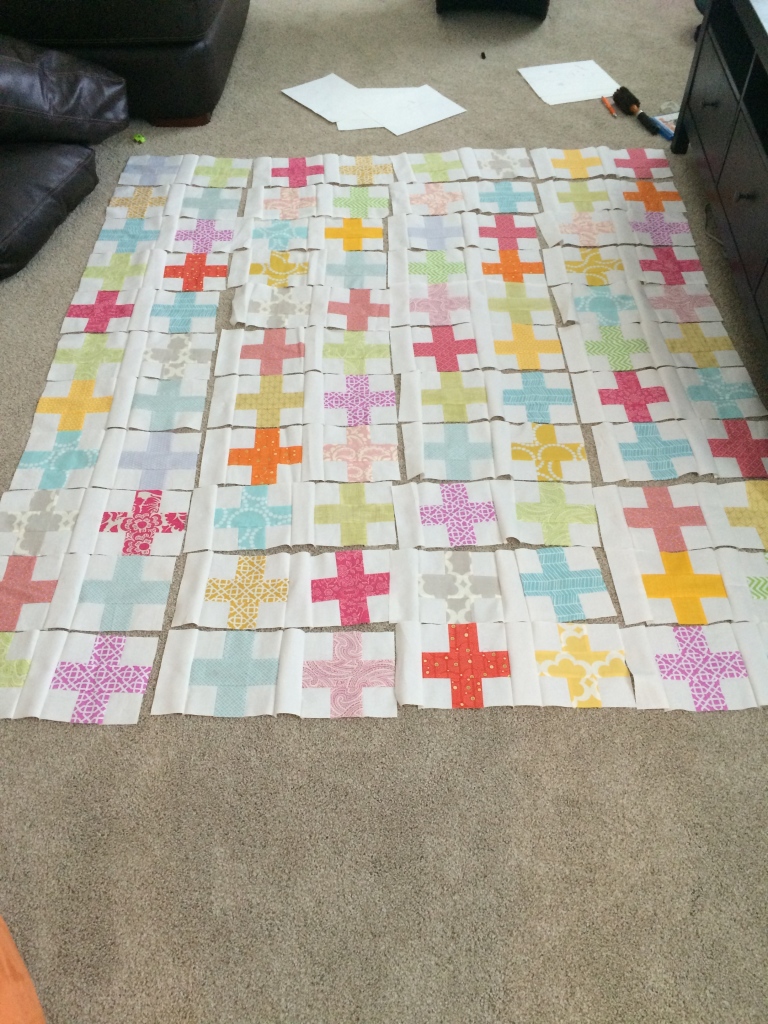 Then, I sewed them into rows.  Once I sewed the rows, I added the horizontal sashing.  To make the long sashing strips, I measured the length of the rows and made 2.5-inch sashing strips that same length.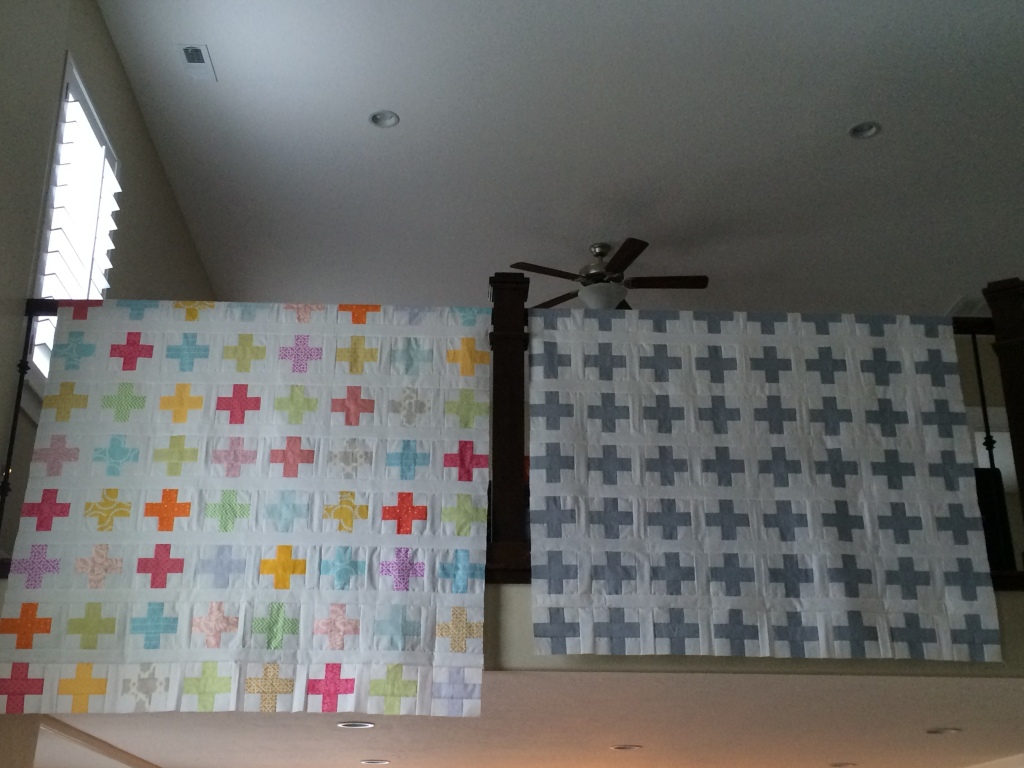 The last part is the border.  I added a 3-inch border to the outside of the quilt.  Measure the length of the quilt, then cut a 3-inch border that same length.  Sew.  Then measure the width of the quilt and cut a 3-inch border that same length.
Now, you too can have a plus quilt, whether it be gray, grey, or any other color!
Thanks for visiting!