Half Square Triangle "on point" Teacher Quilt (139)
When I asked this teacher about her favorite house decorating colors, she responded, "I love all kinds of earthy tones. Right now, my house is full of browns, tans, olive greens, and a few red accents."
With this, I ran with the tan and olive green (plus about 7 other greens) and created this quilt.
The difficult part of this quilt was figuring out what the final dimensions would be.  Another hard part about this quilt was somehow, I doubled the number of blocks that I made, so I ended up with a lot of extra half-square triangle blocks.  It all worked out, though, because I was able to make this quilt for my cousin with the extra blocks.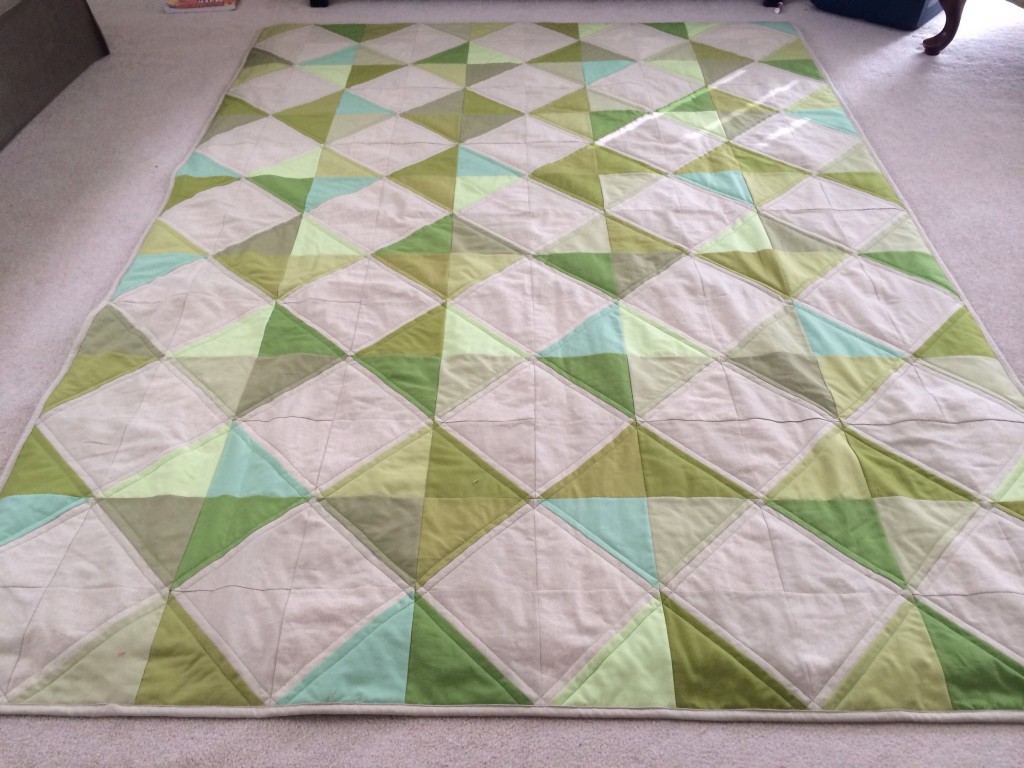 You've got to love the versatility of the half square triangle!
The tans are actually two different cotton/linen blends. I couldn't remember which brand I initially bought, so I just guessed. Close enough.
I purchased this wonderful zigzag (or chevron) print when it was on sale, and although the front doesn't have any white, my husband and I both agreed that it complimented the design of the quilt.    We had the kids sign their names in their handprints (or their "Live Long and Prosper" prints) and flanked the signed panel with this zigzag for the back.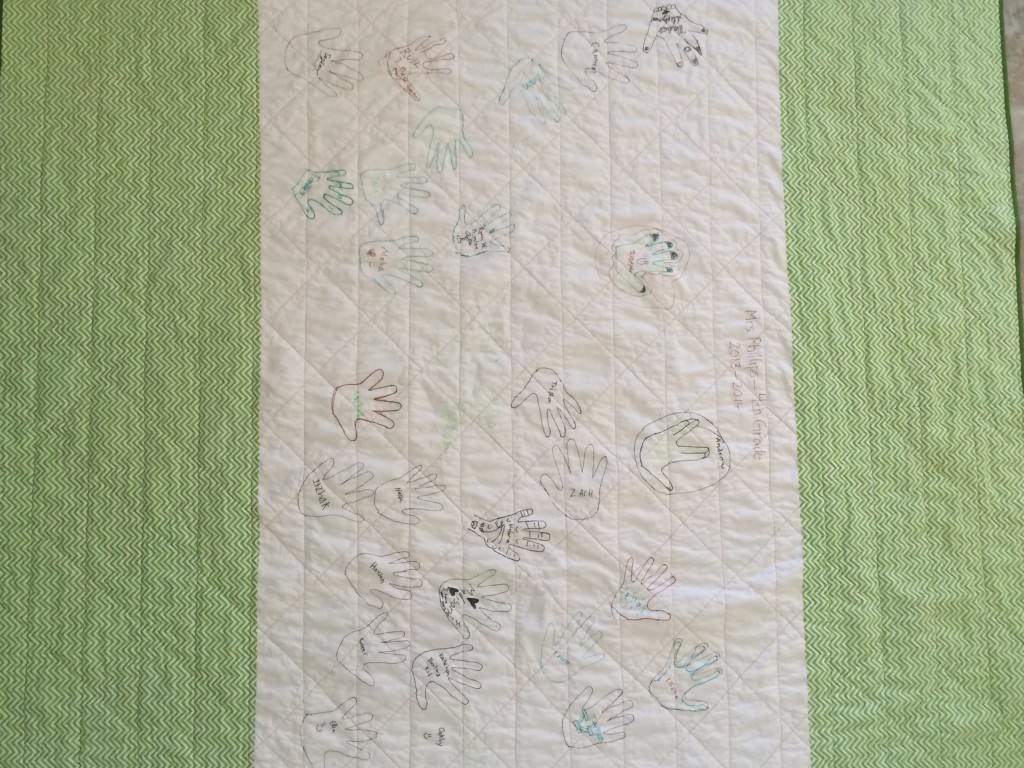 I didn't have enough time to quilt this as densely as I normally would have, but I wanted to still follow the lines and make it look good.  So, instead of echoing both sides of each seam (which I would have done had the time), I quilted along the tan side of each seam, about 3/8 of an inch away from the seam line.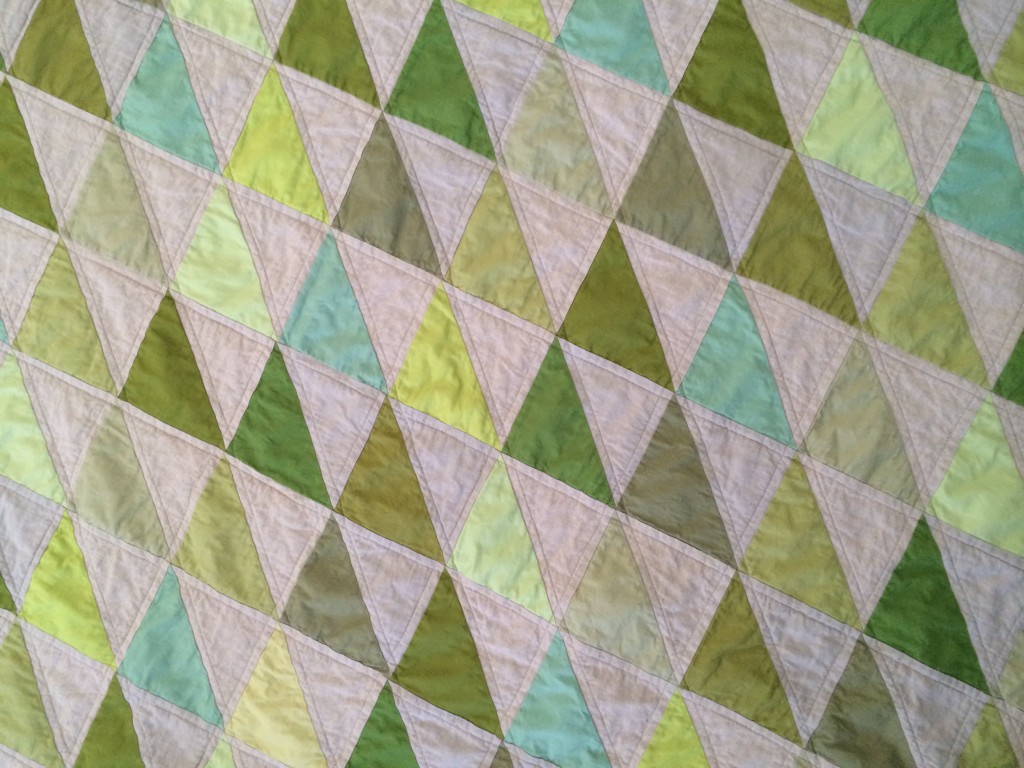 This quilt ended up being 66.5 inches wide by 84.5 inches long.  It is now folded and bound together, ready to be delivered this next week at school.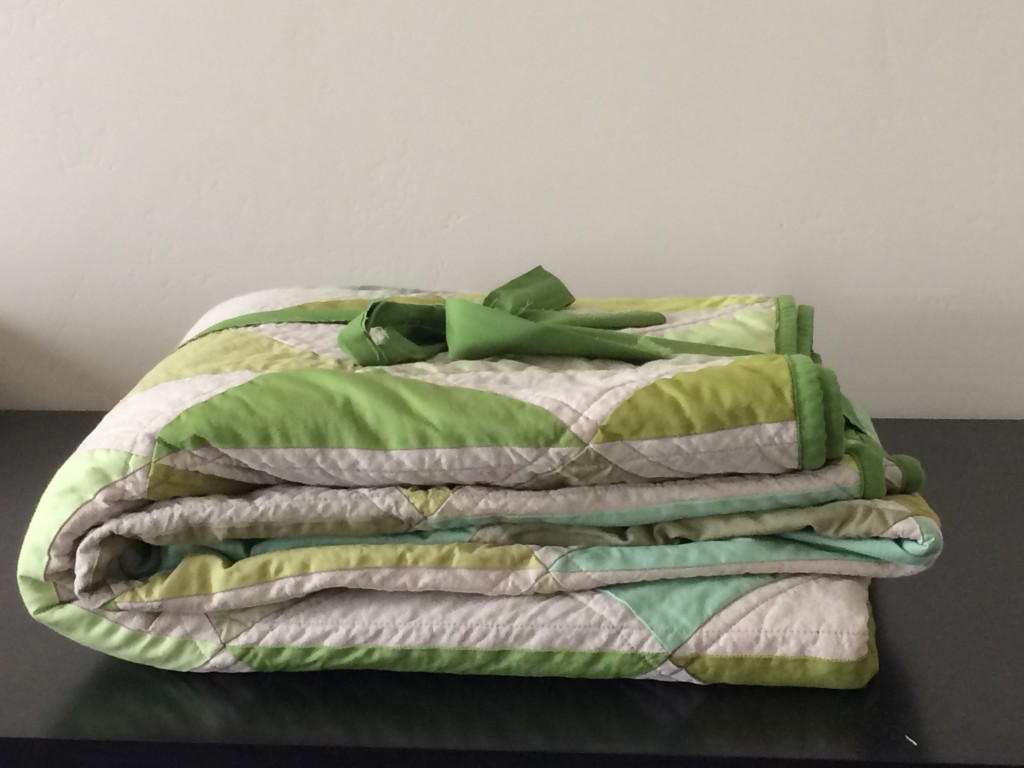 Thanks for visiting!