College Quilts for Teachers (157, 158)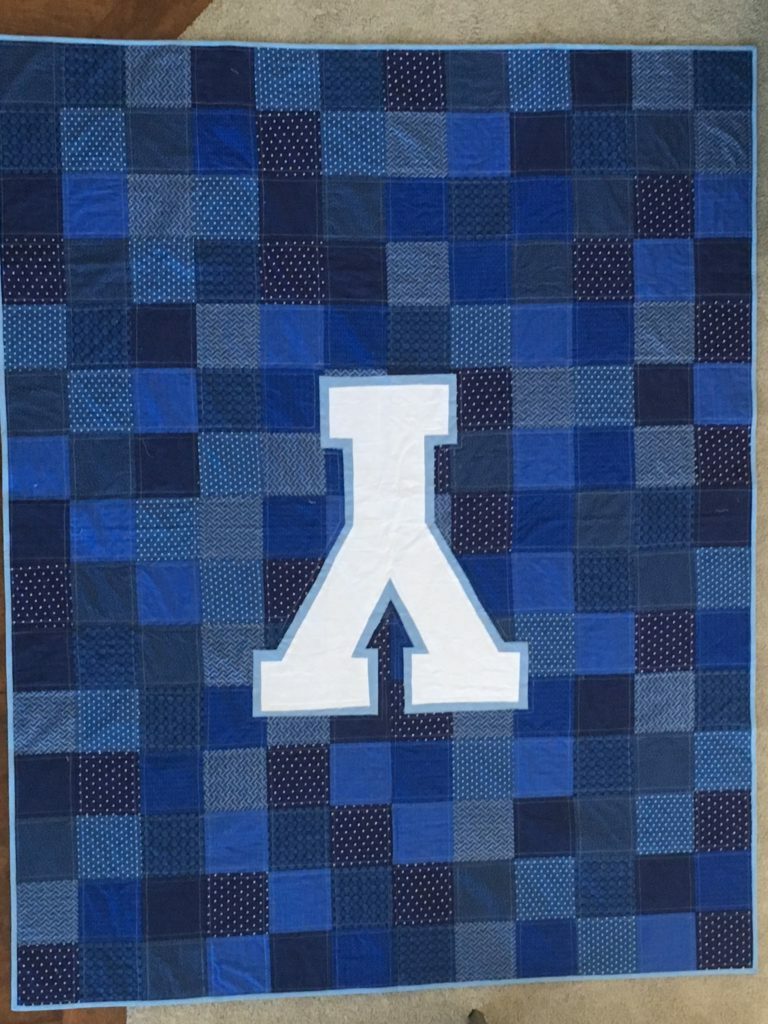 Since some of my kids are in immersion classes, they have two teachers.  The male teacher's counterpart is also very proud of her alma mater, and so the two college quilts were born.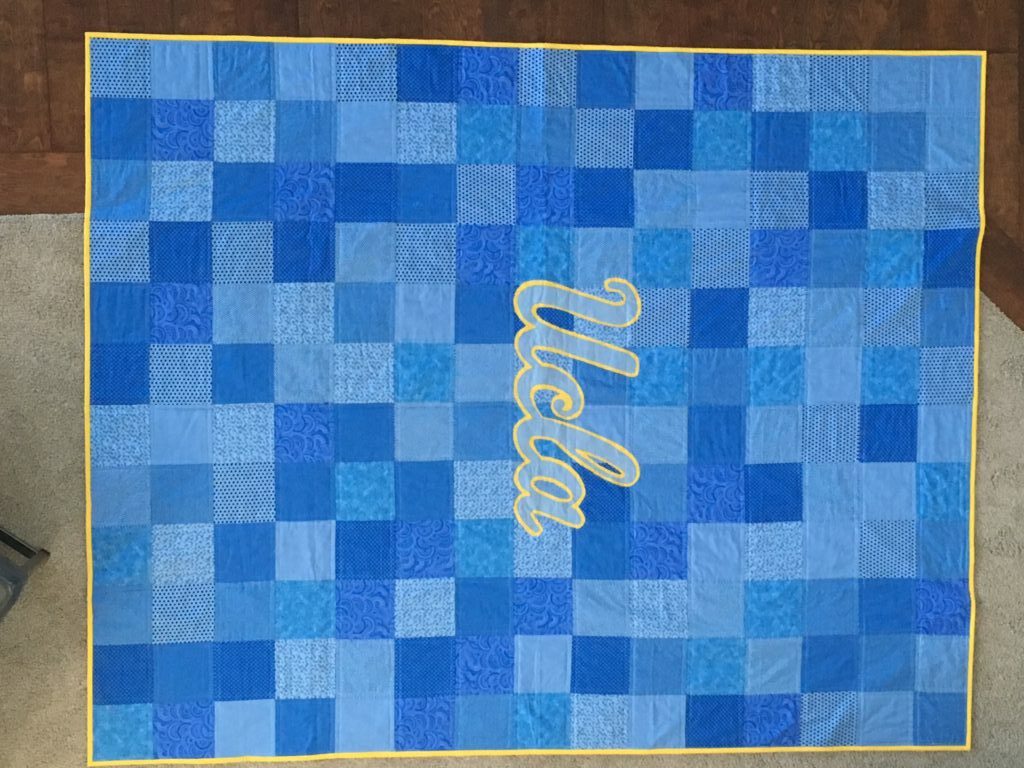 I decided to applique the college logos instead of piecing them.  Mostly, it was because that darn "UCLA" was all in cursive, and would have been a piecing nightmare.  I was able to transfer the image from online by going into the school and utilizing their projector screen.  I traced the symbol onto the fabric, and then using fusible web, I was able to fuse these symbols onto the background quilt.  I then used a zigzag stitch to secure it to the pieced back.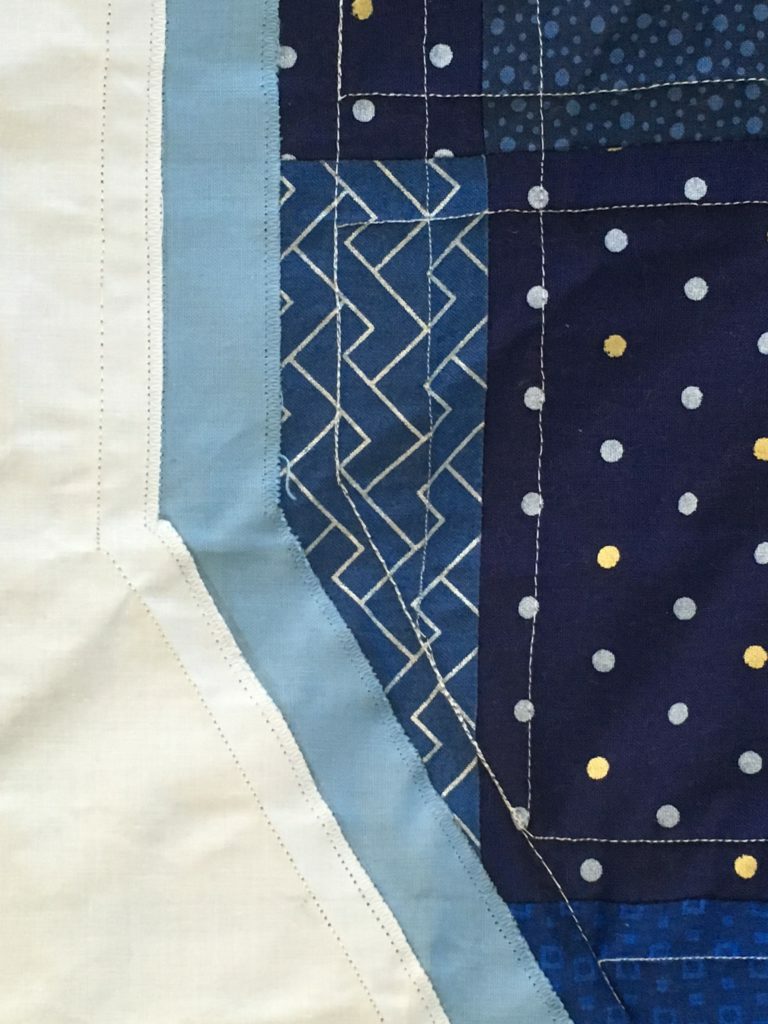 I backed each of the quilts with a strip of white fabric with their signatures on it flanked by their respective collegiate fabrics.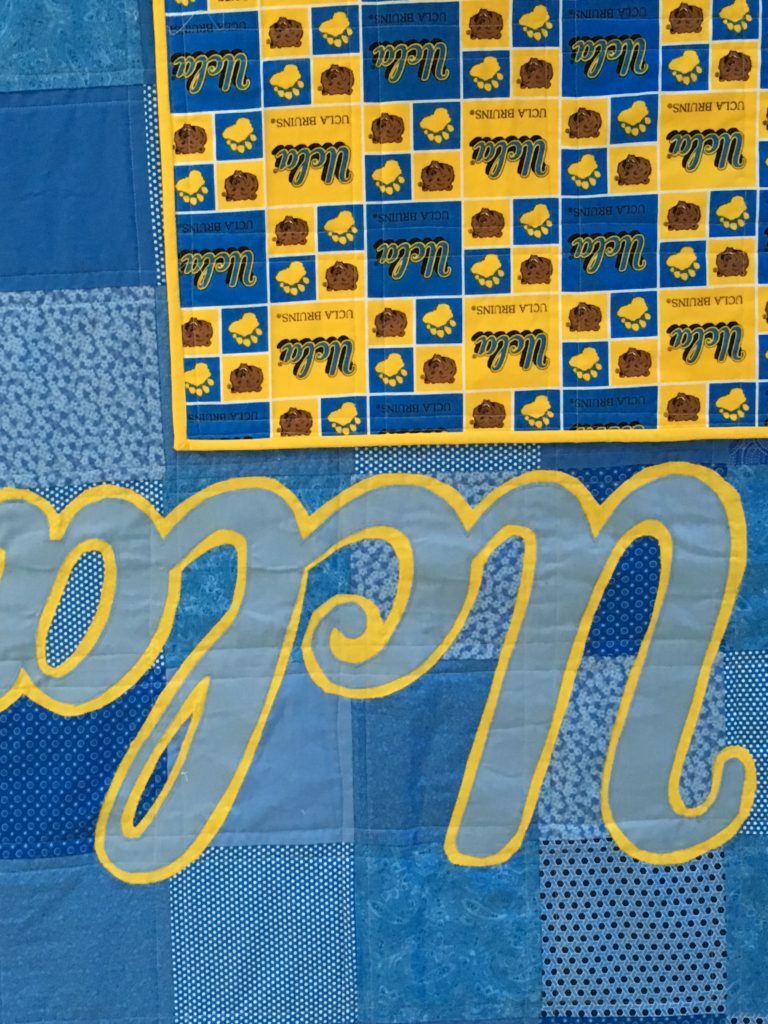 I am happy with how these quilts turned out, and the good news is the teachers were very pleased as well!  Both of the quilts were a hit!
Here are a few more pictures of the quilt tops.  The background squares are 6 inches square final.  So, these quilts are about 72 inches by 90 inches–a nice sized twin quilt.