Dolly Dresses Postage Stamp Quilt Complete!
My postage stamp quilt is complete! I used PS I quilt's quilt-a-long instructions to make this quilt. It was fun and time-intensive, but it was one of those quilts that I knew I had to make.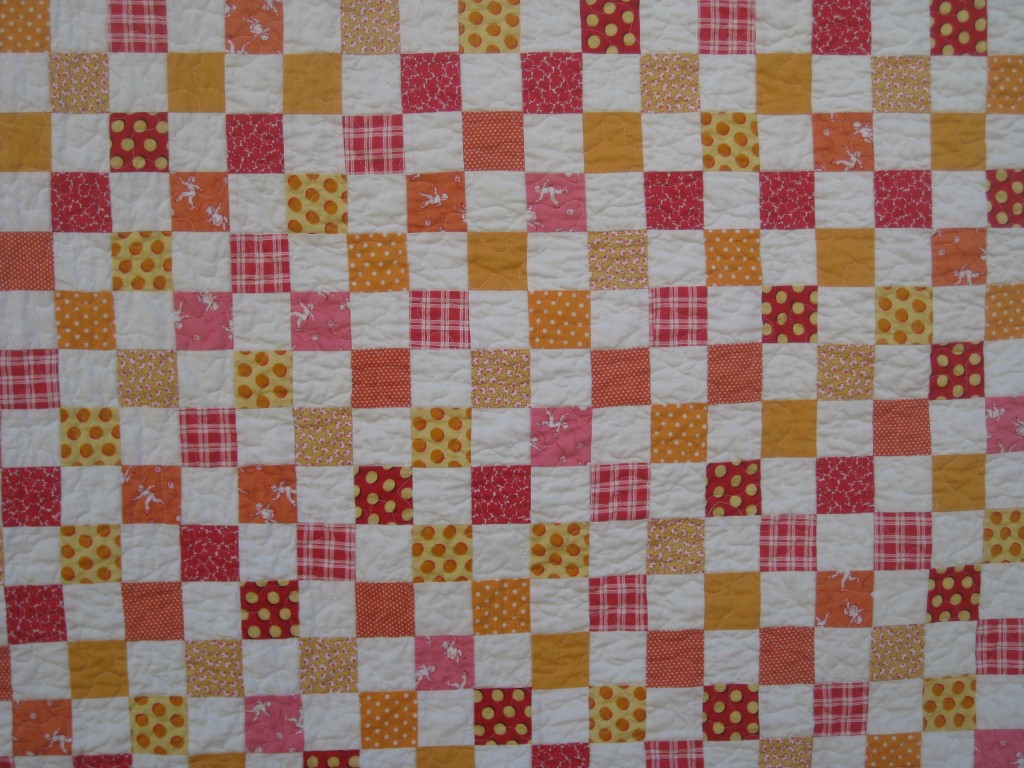 A while back, I bought a LOT of Holly Holderman's Dolly dresses fabric, and so I chose all of the orange, yellow, pink, and red prints to make this quilt. After making all of the blocks, though, I decided that I needed to make it a bit bigger, so I added orange and yellow squares to make a scrappy-looking border.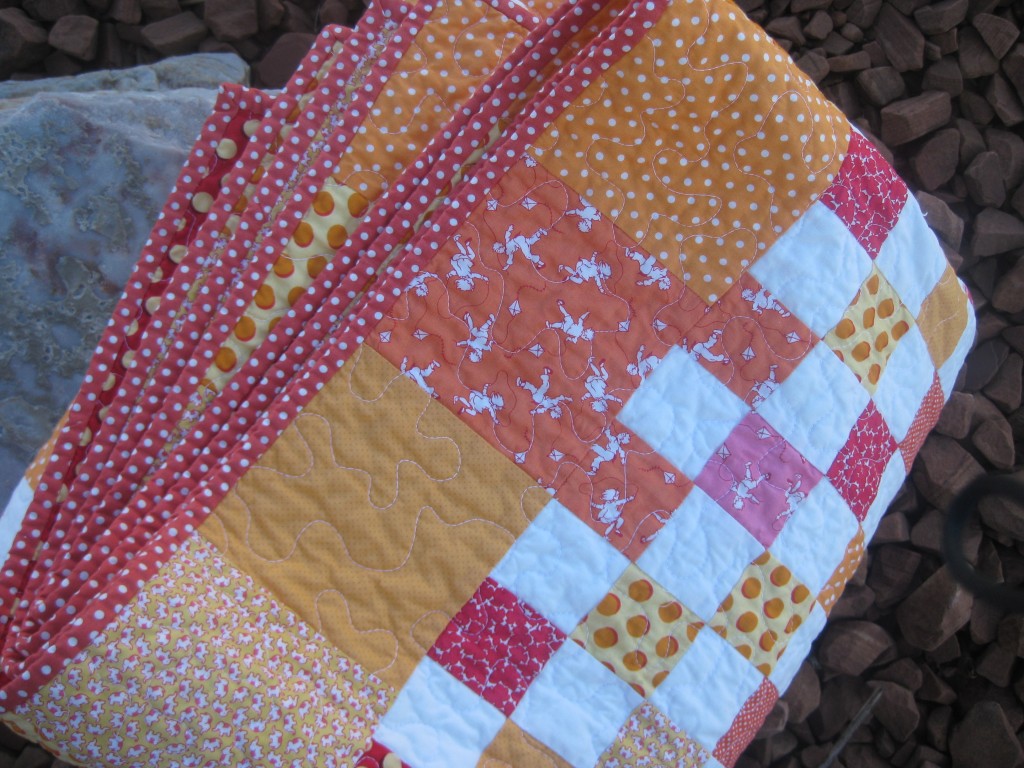 Then I used the same prints for the backing.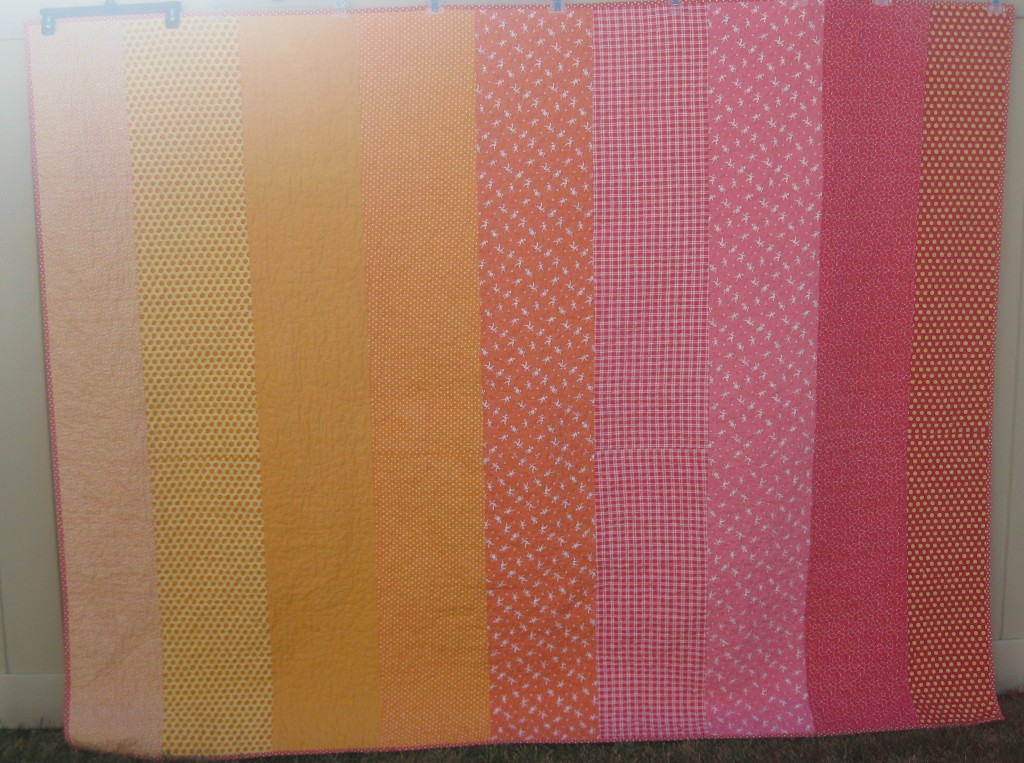 I guess you can say I finally put a dent into my HH's DD pile
I did use one additional print, a fat quarter, or coral fabric with little white dots.
I used a similar print for the binding of the quilt, but it had larger dots. I love how these dots frame the quilt in a playful and youthful way.
This quilt, before washing, was 69.5 inches by 89.5 inches. After washing, it was 65.5 inches by 85.5 inches. It is a bright and beautiful quilt, and I am so glad that I made it! Thanks for visiting!