Half Square Rectangle Checker Board Quilt (154)
Please, someone, tell me that this block has a name!  I have looked and looked and all I saw for a name for this block is "rectangle square."  Really?  Is that what this block is called?  We have half-square triangles, but are there no such things as half-square rectangles?  Because, that is what this quilt is made of–a ton of half-square rectangles!
I am finally getting rid of all of my scraps/stash that I have held onto for too long.  This quilt was a fun way to do just that.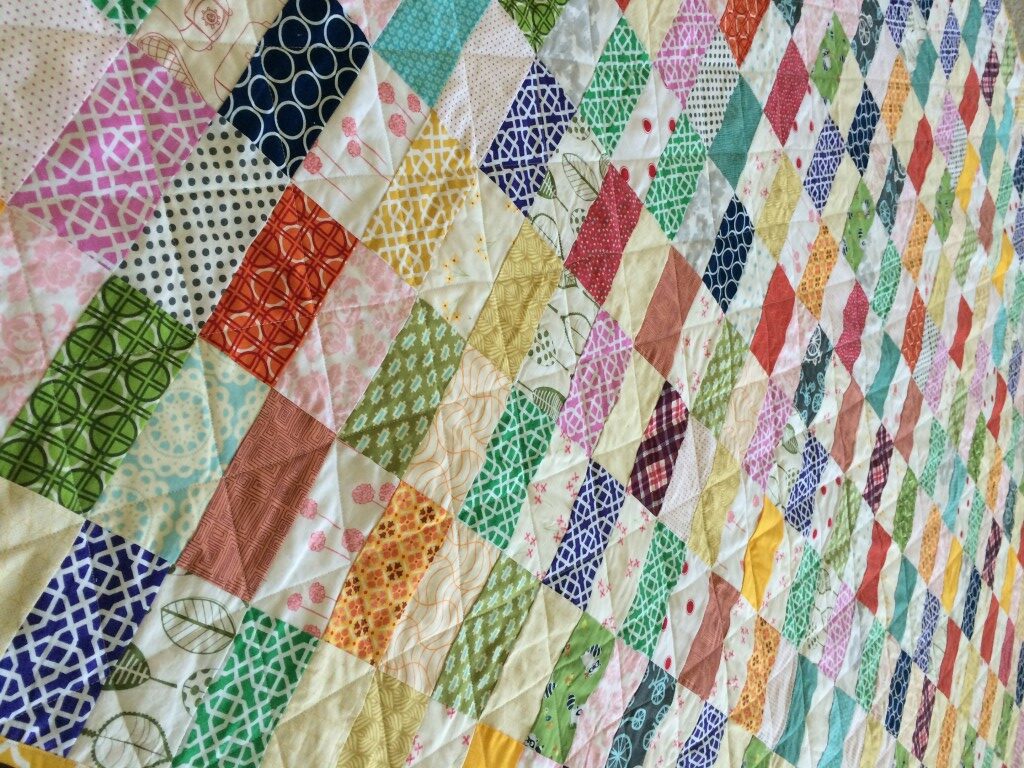 started this quilt by cutting 3-inch strips of a variety of fabrics in light values and dark values.  I sewed a dark strip to a light one and then cut them, creating 5.5-inch squares.  From there, I sewed 18 rows of 14 squares, alternating the light and dark.  Then, I sewed the rows together, creating a 70 x 90-inch quilt top in an alternating elongated checkerboard pattern.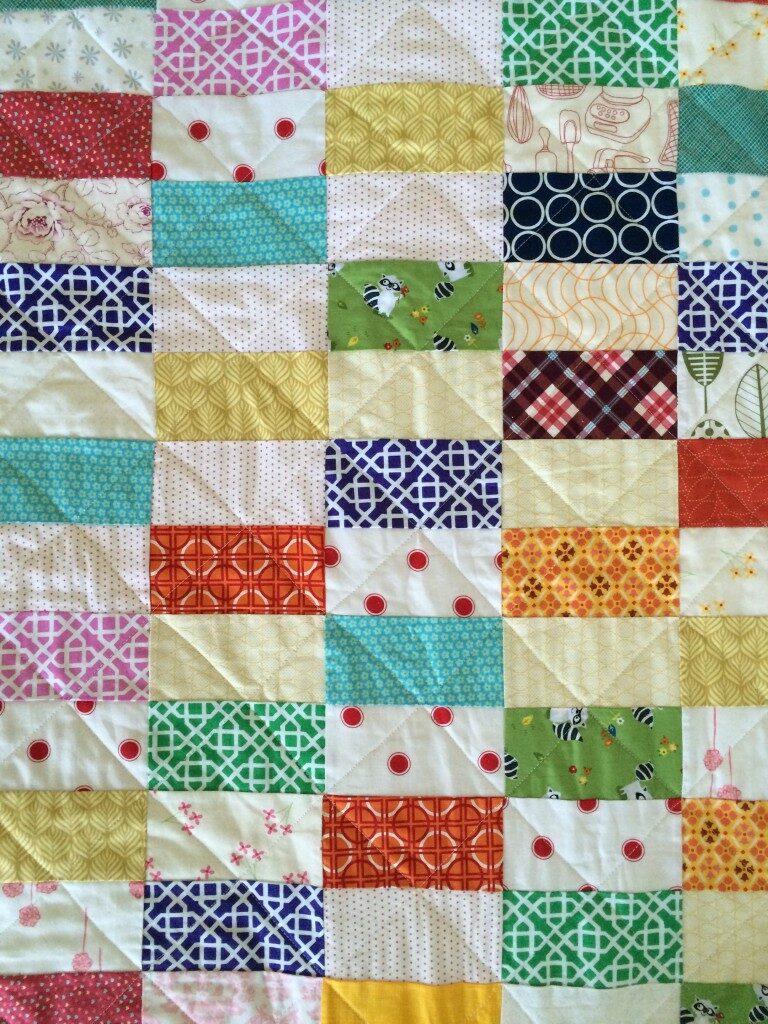 The quilting design is an easy straight line crosshatch–diagonal lines across each square.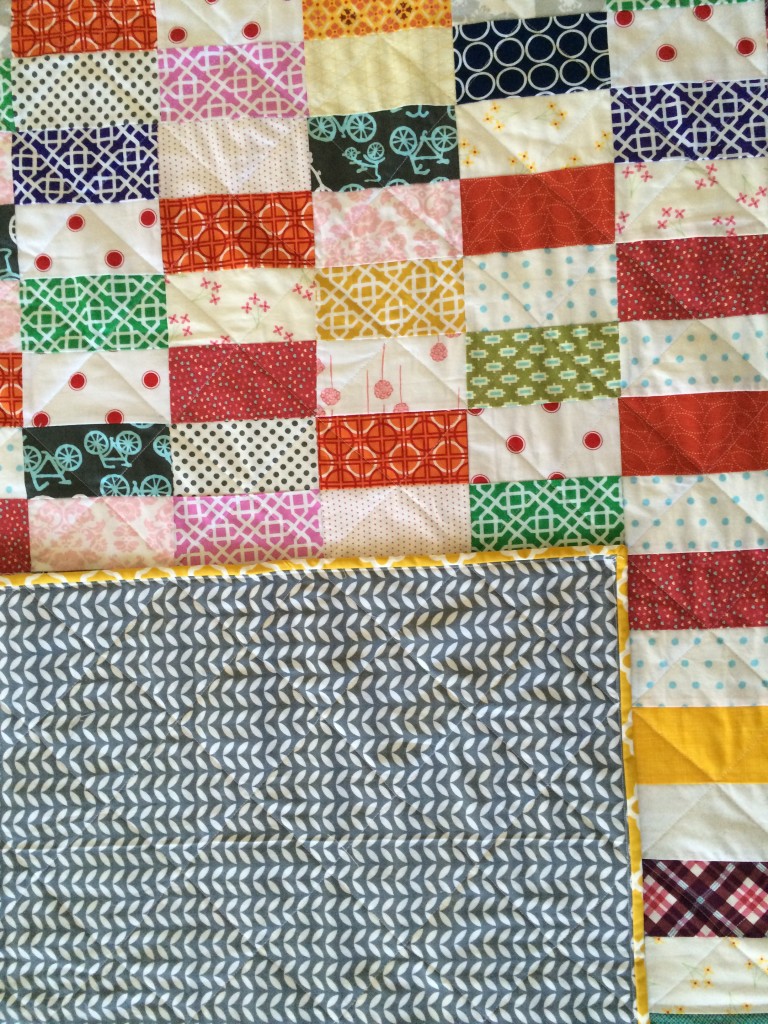 Backed with a fun gray and bound in yellow, this quilt is complete and ready to give away.  I'm thinking of giving it to my kids' pre-school teacher, the one that taught all of my kids how to read.  She sounds pretty deserving of a quilt, right?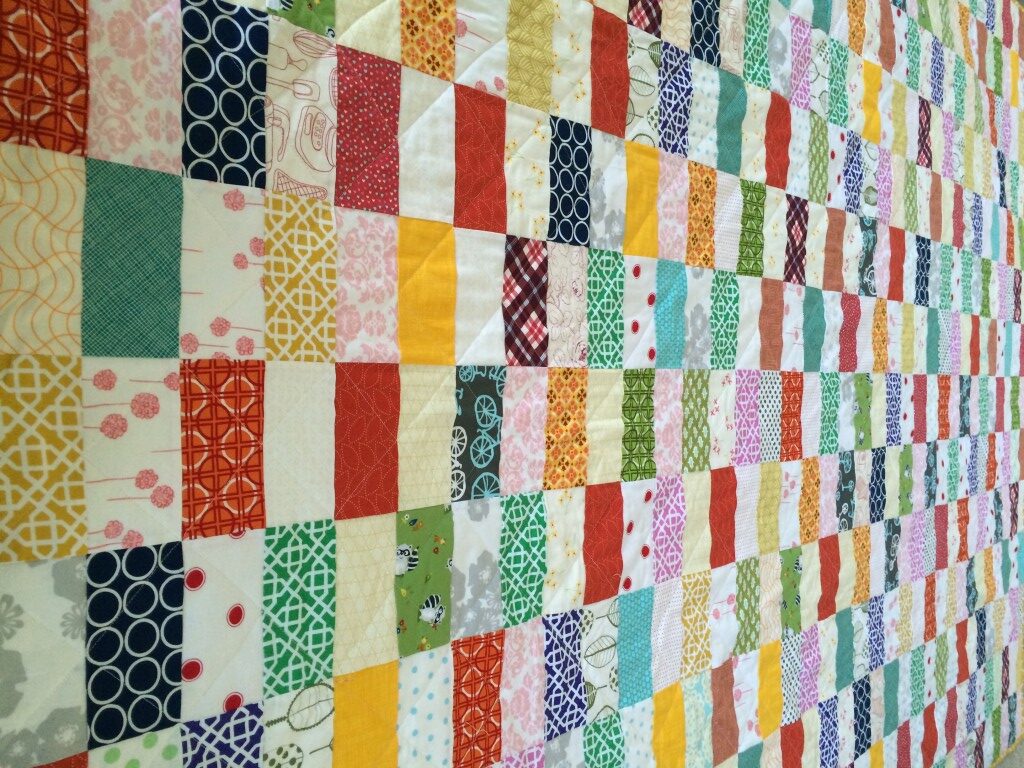 I'm in the process of quilting another quilt top that I completed a while ago.  Remember the scrappy version of my plus quilt?  It is halfway quilted, and I can't wait to show it to you next time.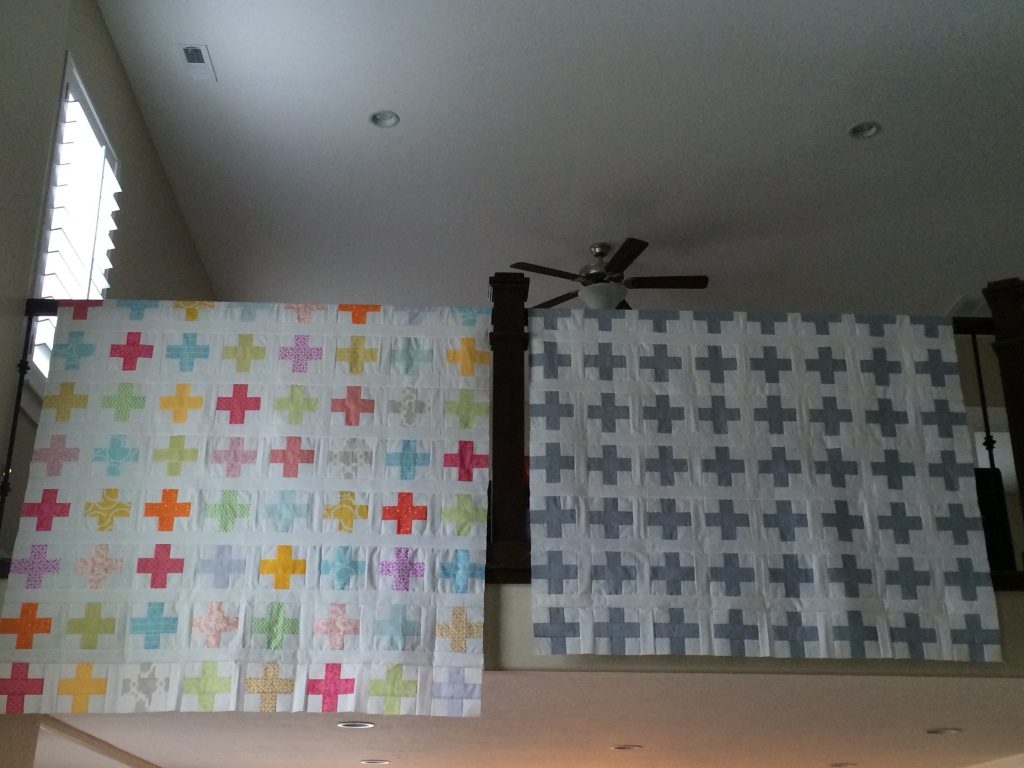 And, finally, I am working on another stash/scrap-busting quilt.  It's a play with values, but this time, using a drunkard's path block!