Hexagon Teacher Quilt (160)
Last summer, I purchased a TON of Joel Dewberry fabric from the Dewberry hometown in Northern Utah for a steal of a price. It was my intention to use it in my teacher quilts for the next year. Joel Dewberry fabrics have very bold designs, which sometimes can be difficult to use when piecing. I love finding a quilt design, though, that can show off the bold fabrics in a calm way.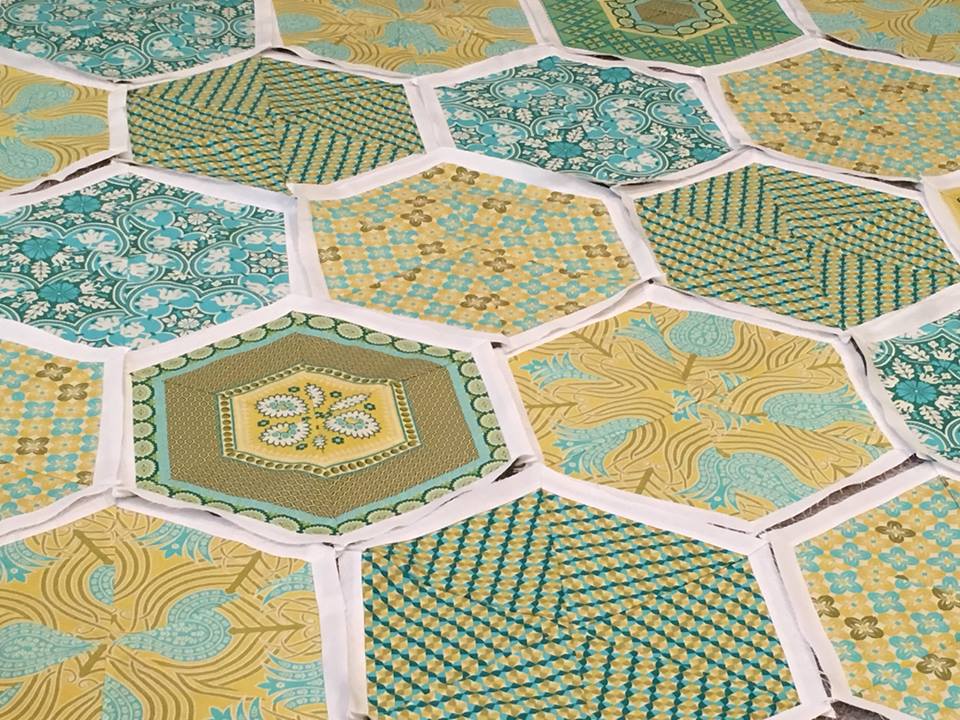 You'll notice that I cut the fabric and the border fabric in strips. I am a fan of working less and wasting less, so I used Elizabeth Hartman's method of creating these triangles (see her Honeycomb quilt or Honey in space quilt) only my fabric dimensions were different (background strips were cut 1-inch wide x width of fabric, the printed fabric was cut 7 inches wide x width of fabric). Once the triangles with borders were cut, I sewed the triangles together into hexagons.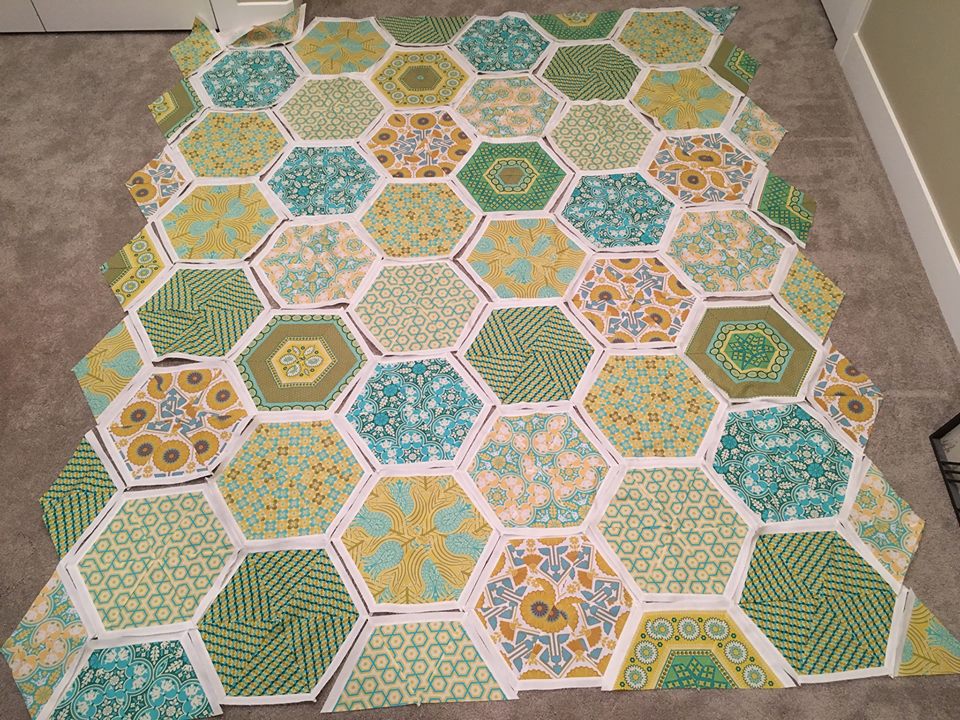 One yard of fabric made about 6 hexagons. I sewed the hexagons into rows and then sewed the rows together. Sounds like a lot of work, but it was actually a fun change of pace, sewing all of those rows together. I became a champion of the Y seams!
Hexagon quilts are not fun in the cutting, but the sewing I find rather enjoyable. This ended up being a nice large twin-sized quilt, perfect for my son's taller teacher.
Thanks for stopping by!