Selvage Pinwheels, in coral and royal blue (164 and 165)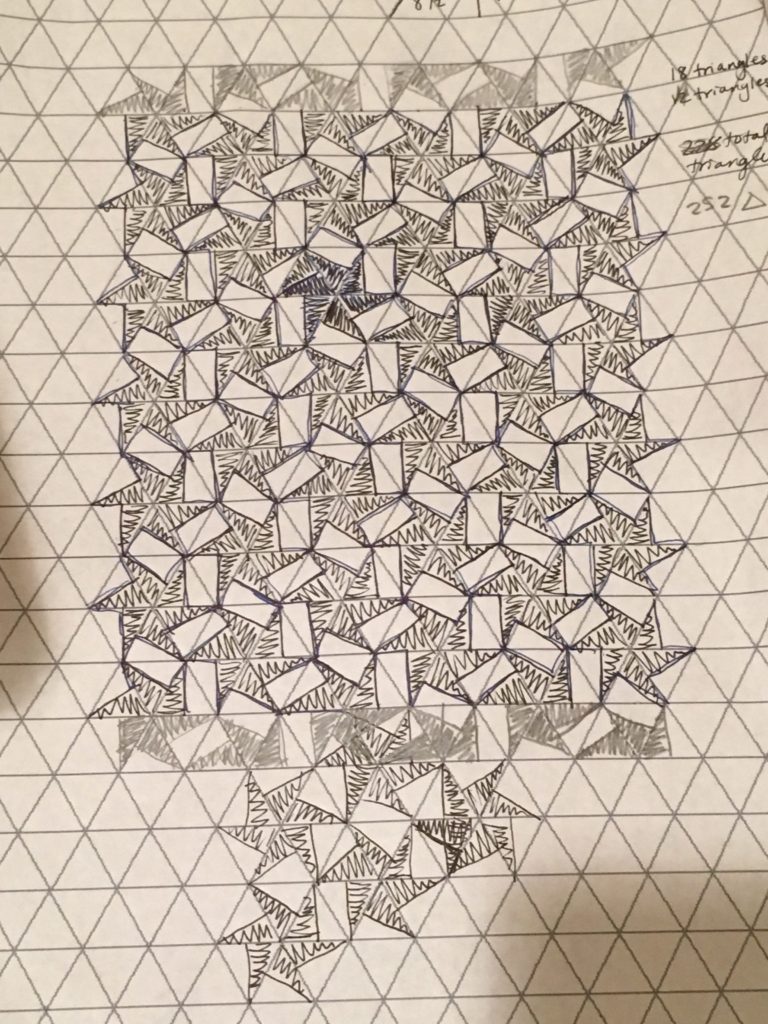 Most of my quilt ideas start from a piece of graph paper. But, a while back I thought, what would happen if I started with a triangular grid instead. I cut these equilateral blocks in half, and these spinning pinwheels emerged.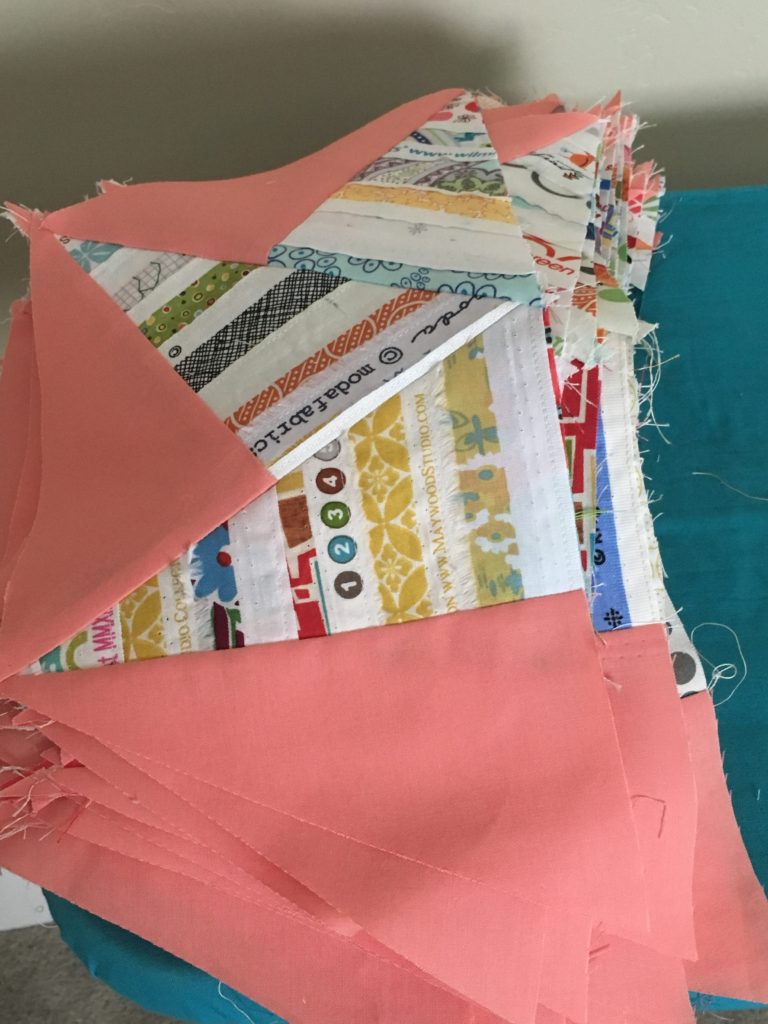 I decided to use my selvages to make these blocks. I first sewed the selvages together, and then I trimmed some rectangles (I think 4 inches by 7 inches, but I could be wrong–it was a long time ago) from them, and cut the rectangles diagonally in half. WARNING! How you cut your rectangles will change the spin of your pinwheel, so keep your cuts consistent. I cut mine from the top left corner of the rectangle to the bottom right, leaving me with two identical right triangles.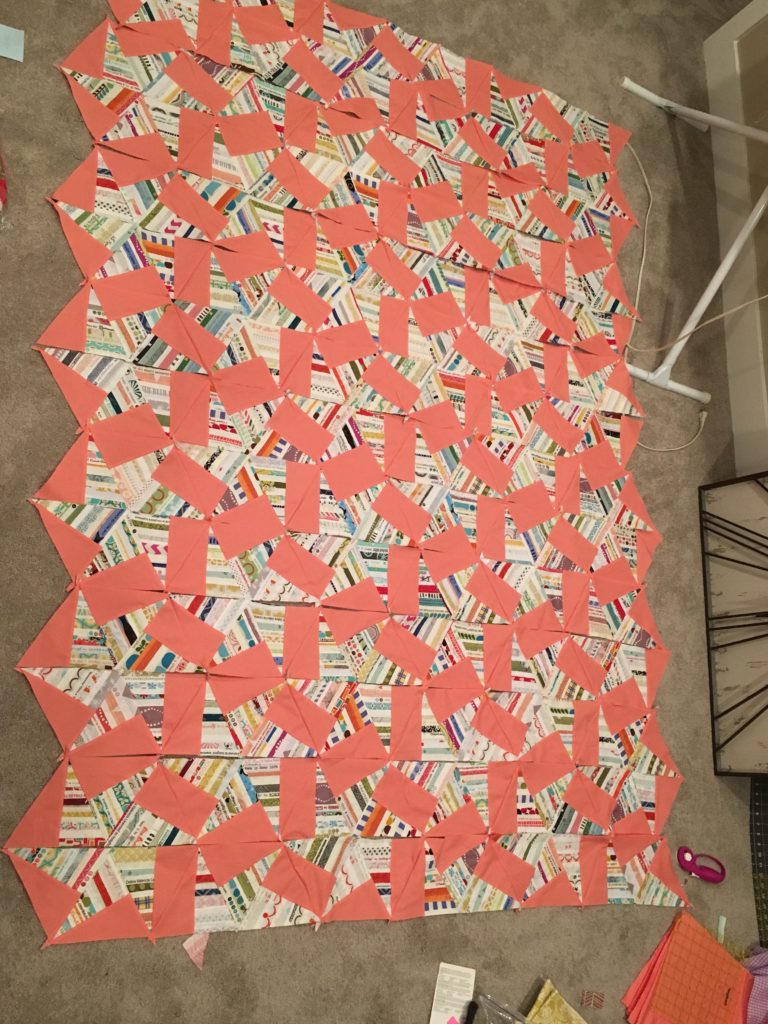 As I began to assemble the pieces together, I noticed that no only did I see the selvage pinwheels, I also saw these beautiful spinning rectangles. At first, I was afraid the two designs competed against each other. I wasn't sure what stuck out more, the pinwheels or the rectangles.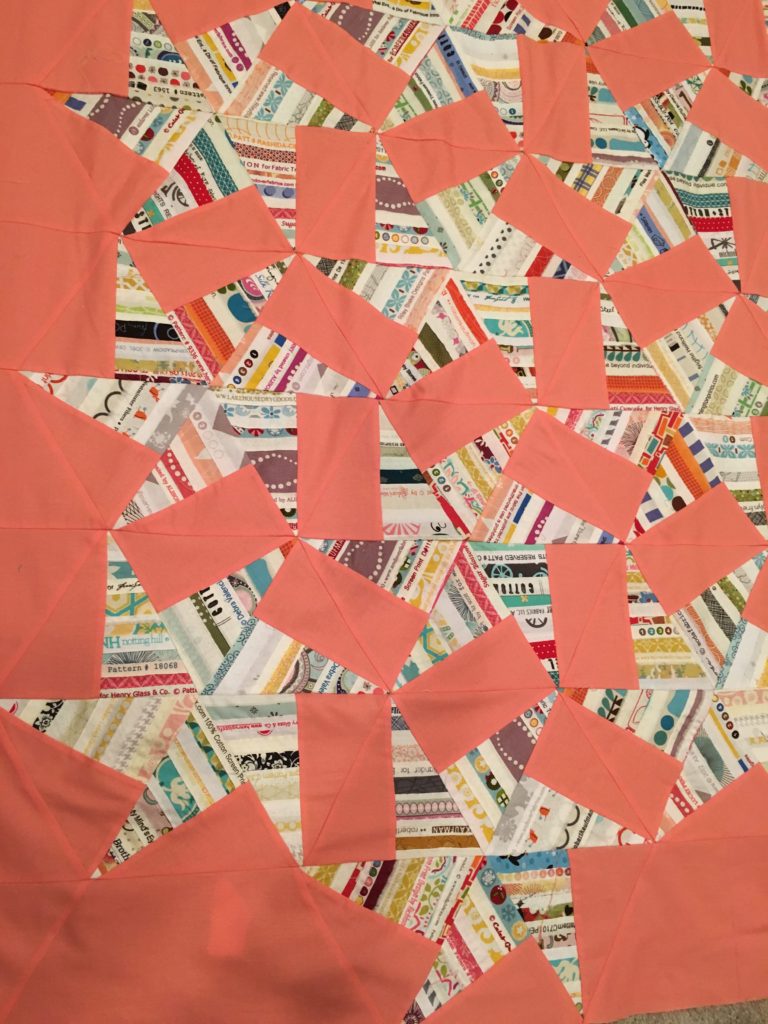 As I began to assemble the pieces together, I noticed that no only did I see the selvage After I sewed them together, though, I felt better about it as the pinwheels began to visually stick out more than the rectangles.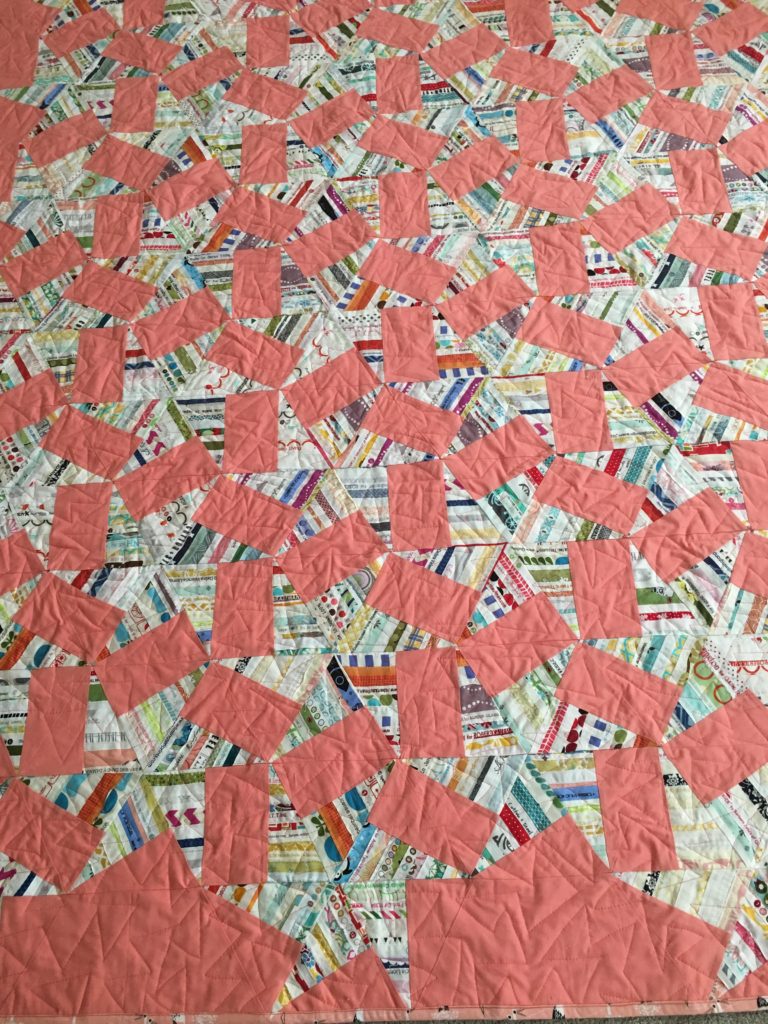 I quilted it with an overall free motion straight line design, with sharp angles all over. I love how it compliments the design.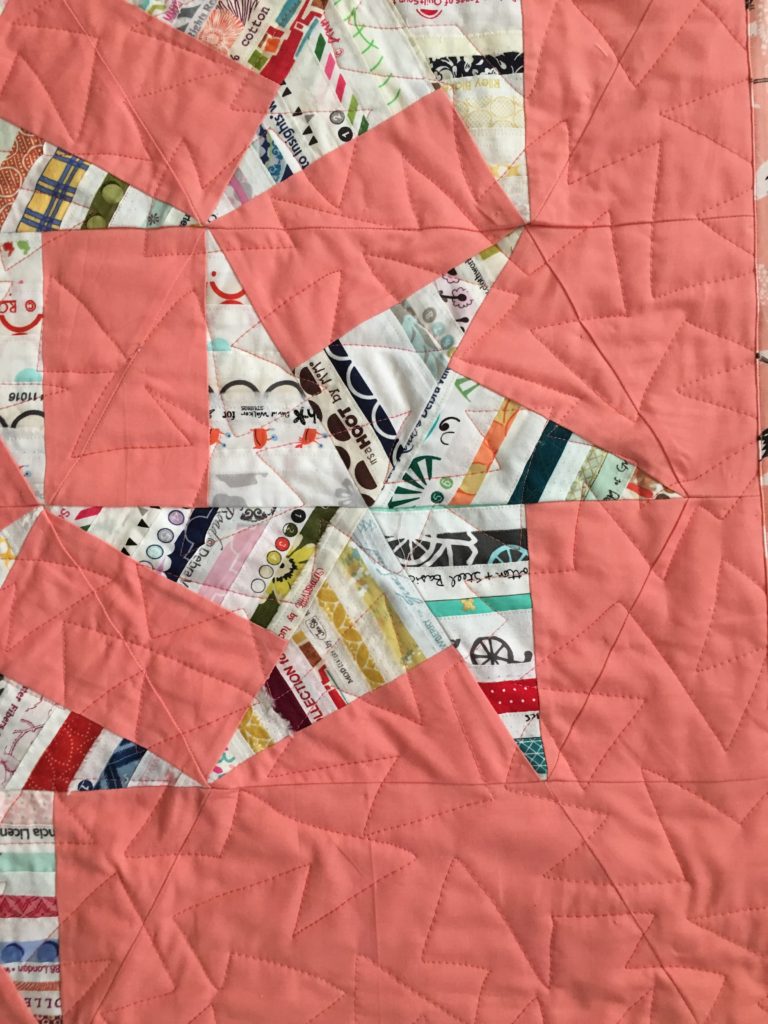 And if you are ever afraid of working with triangles, start with equilateral triangles. See those corners! That's me just sewing and not even trying very hard. Equilateral triangles are nearly foolproof. They are so great to work with.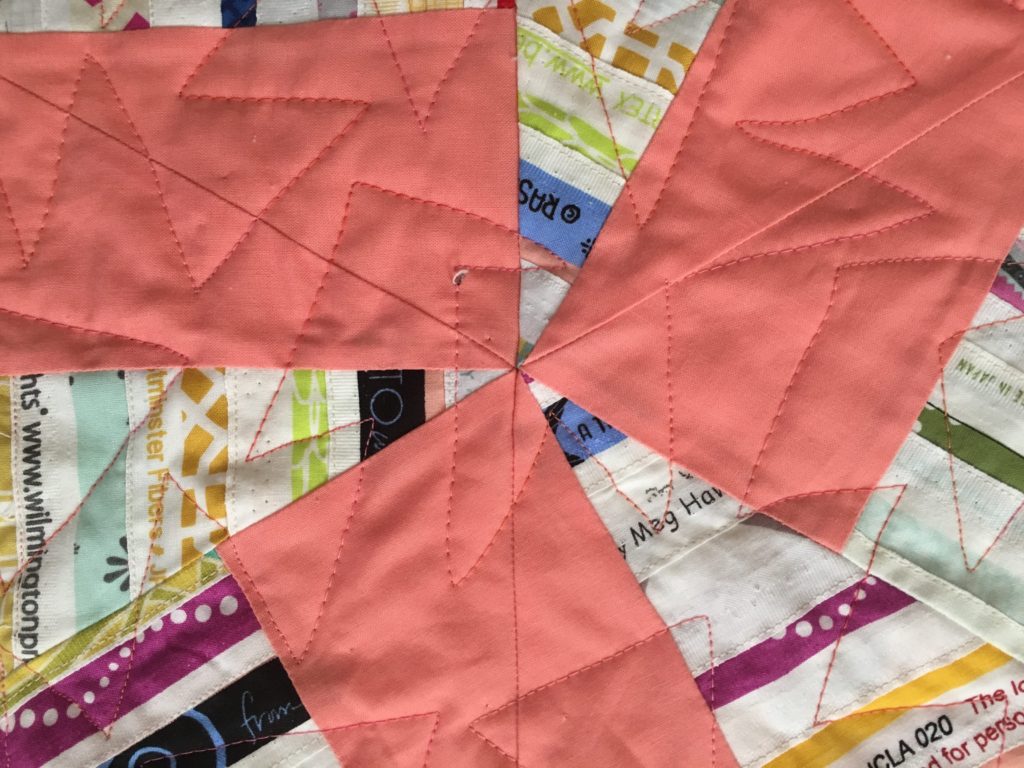 I backed and bound this quilt with a beautiful crane fabric.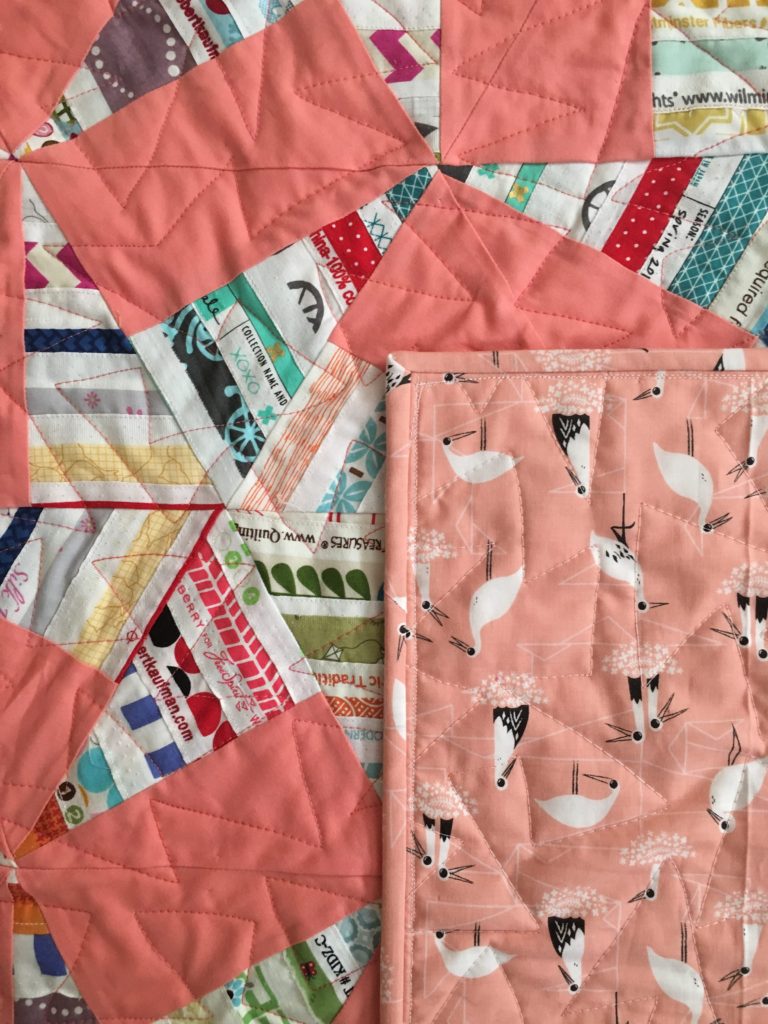 And then, I did it all over again, but this time with blue. I mean, I had a ton of extra selvage triangles, so might as well, right?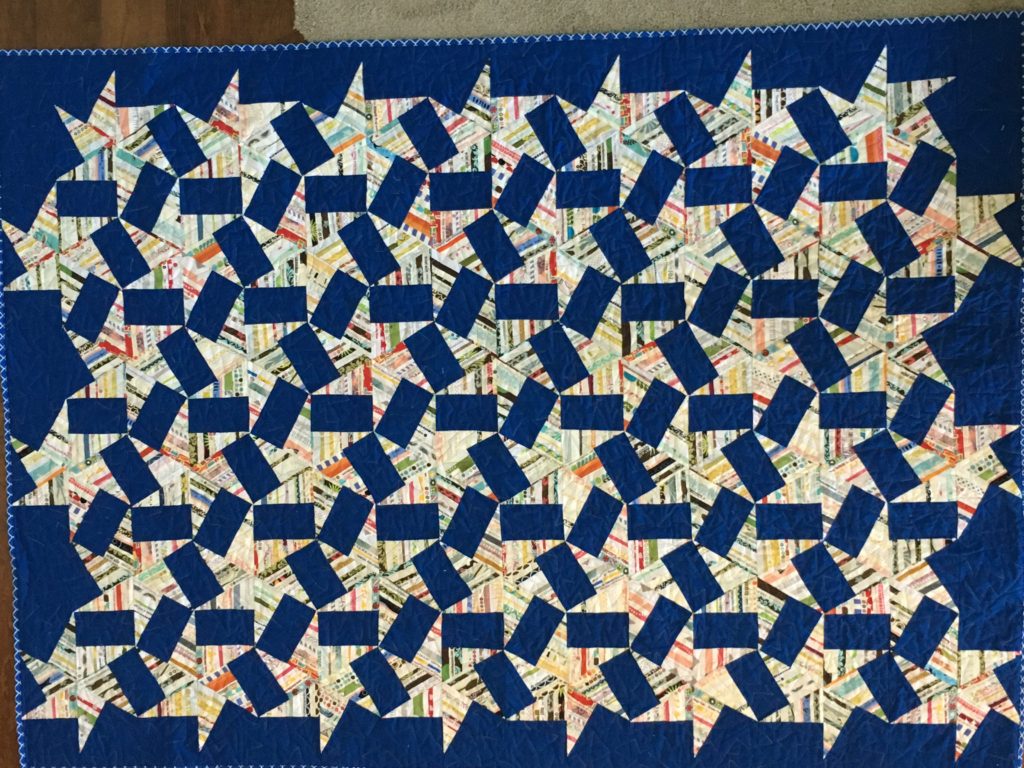 I filled in the blue edges with some half-hexagons. It was such a breeze to assemble, too, because I was dealing with half hexagons and not full hexagons!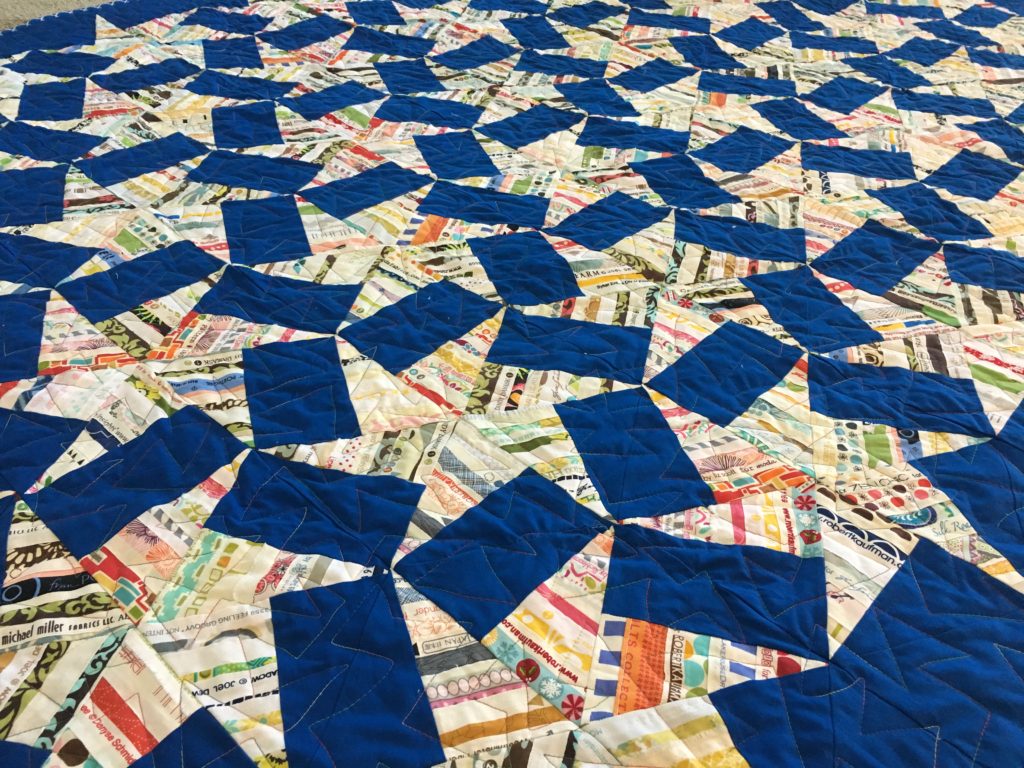 Here is a close up of the quilting, a free motion angled meander.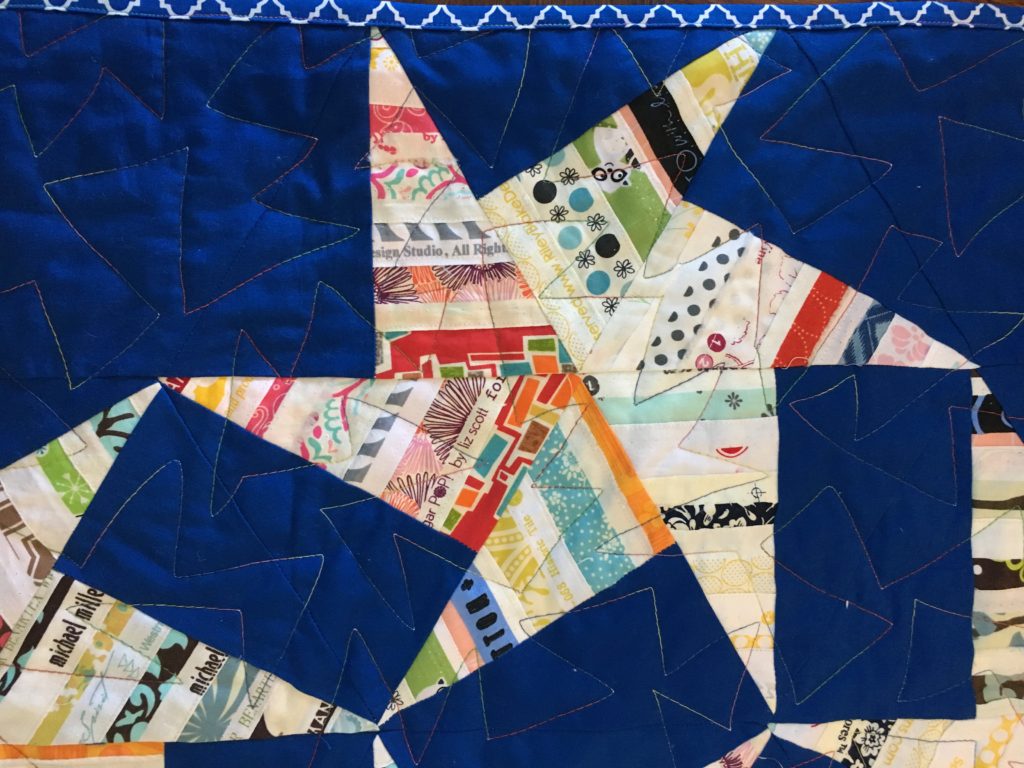 I love using variegated thread for quilts like these. It compliments the scrappy selvages so well.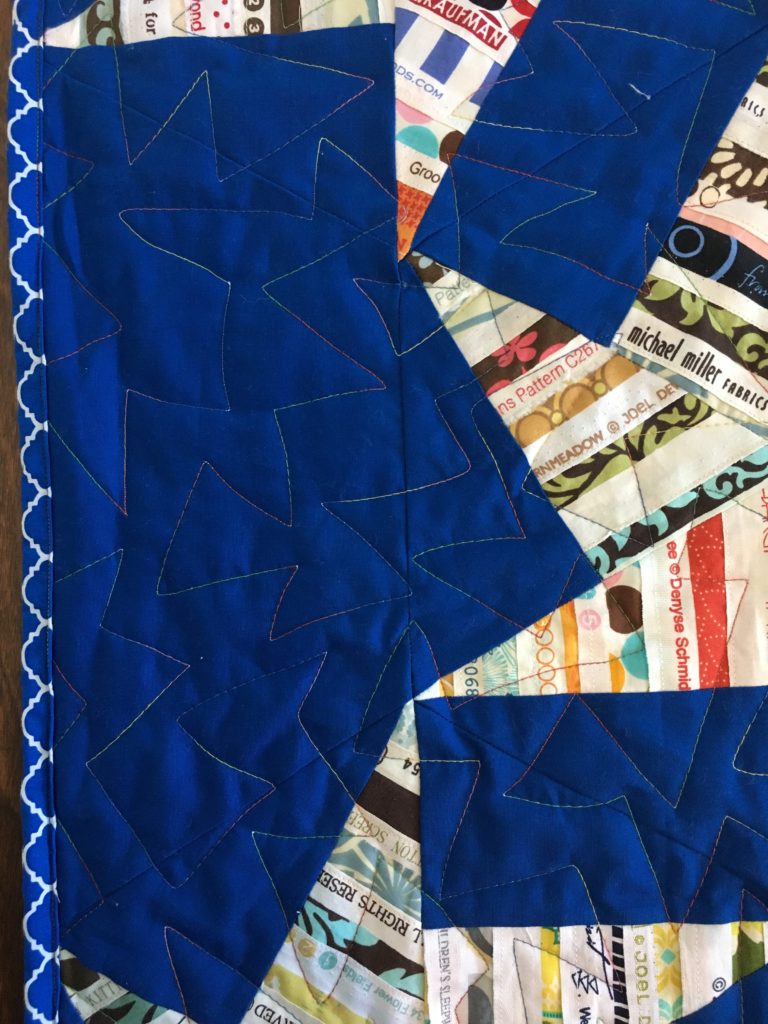 These two quilts were given to two teachers that taught my kids in first grade. I love these teachers so much and they appreciated these quilts. Not shown, but on the back, we traced the kid's handprints and they signed their names. These were a lot of work, but I love the end result, obviously, if I was willing to do it again!
Thanks for stopping by!