Solid Nine Patch Quilt (168)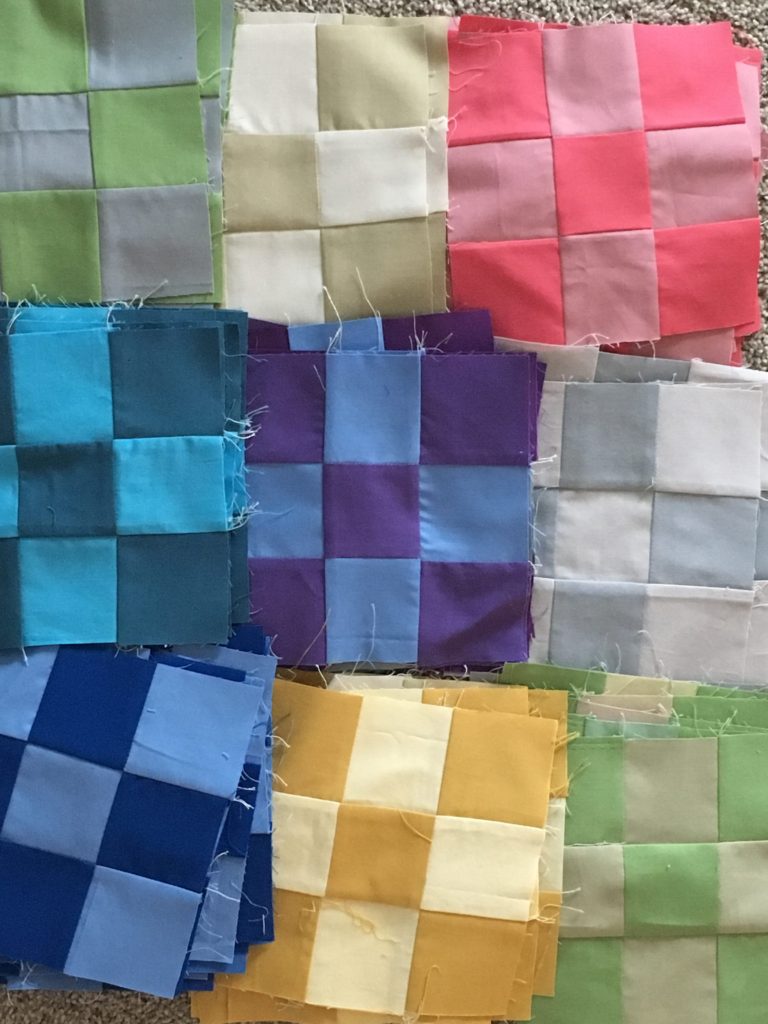 After years of quilting and binding and backing and sashing, sometimes you end up with a lot of random solid colors and you think "What in the world can I do with these? May I introduce to you the solid nine-patch quilt.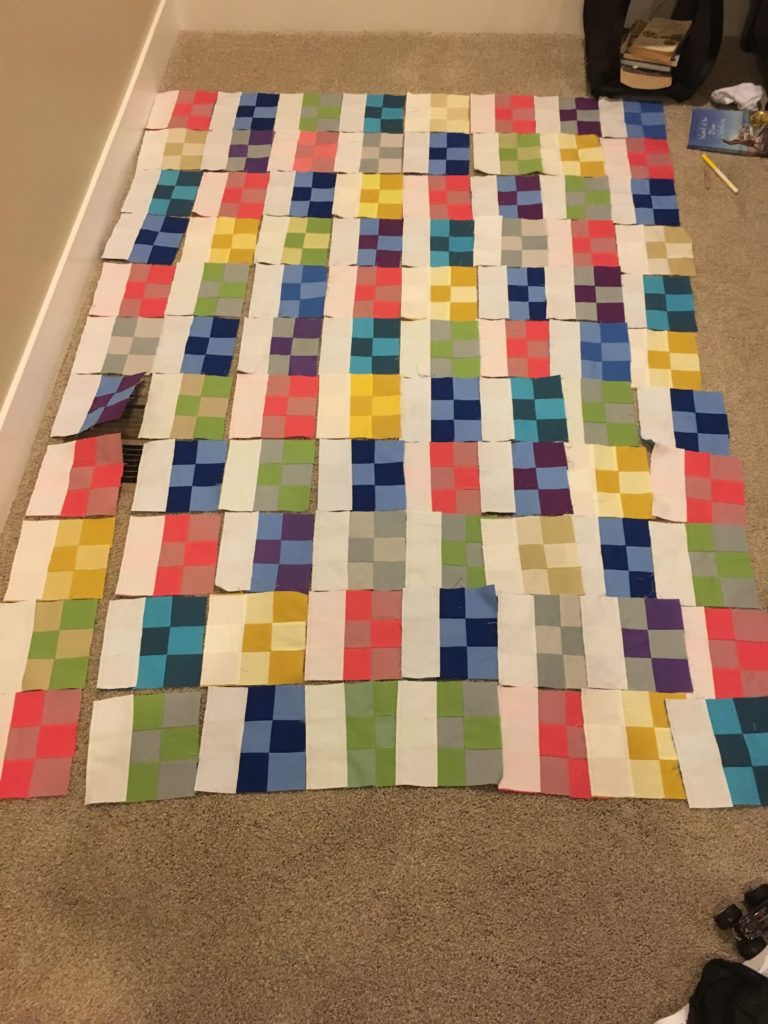 Each block is made of two solid colors, usually of the same general color, but sometimes I did mix some blues and purples. I added some sashing and organized it so that the same colors aren't side by side. (Do you like how my air vent is blowing up the purple/blue block on the left?) HAHA!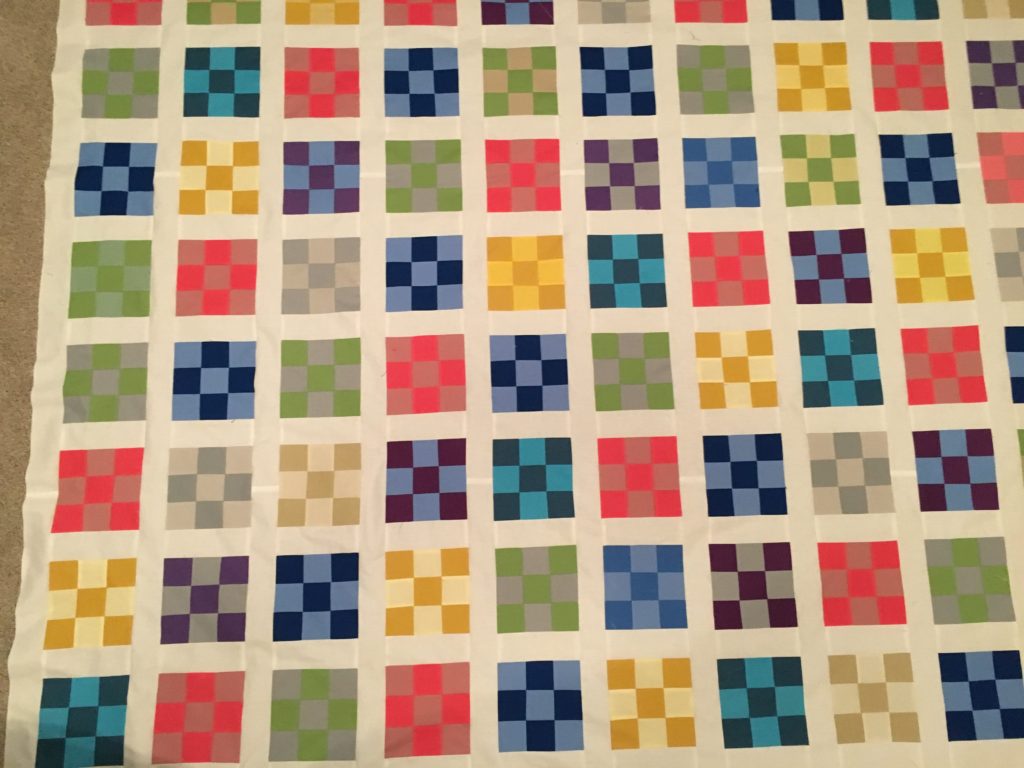 Here is the quilt top all sewn together. This quilt was made for one of my kid's teachers. When I asked my daughter what colors her teacher liked, she said, "She likes bumblebees!" Well, the truth was, she did decorate her classroom with bumblebees, but I don't think she wanted a bumblebee quilt, necessarily. So I made her this quilt instead.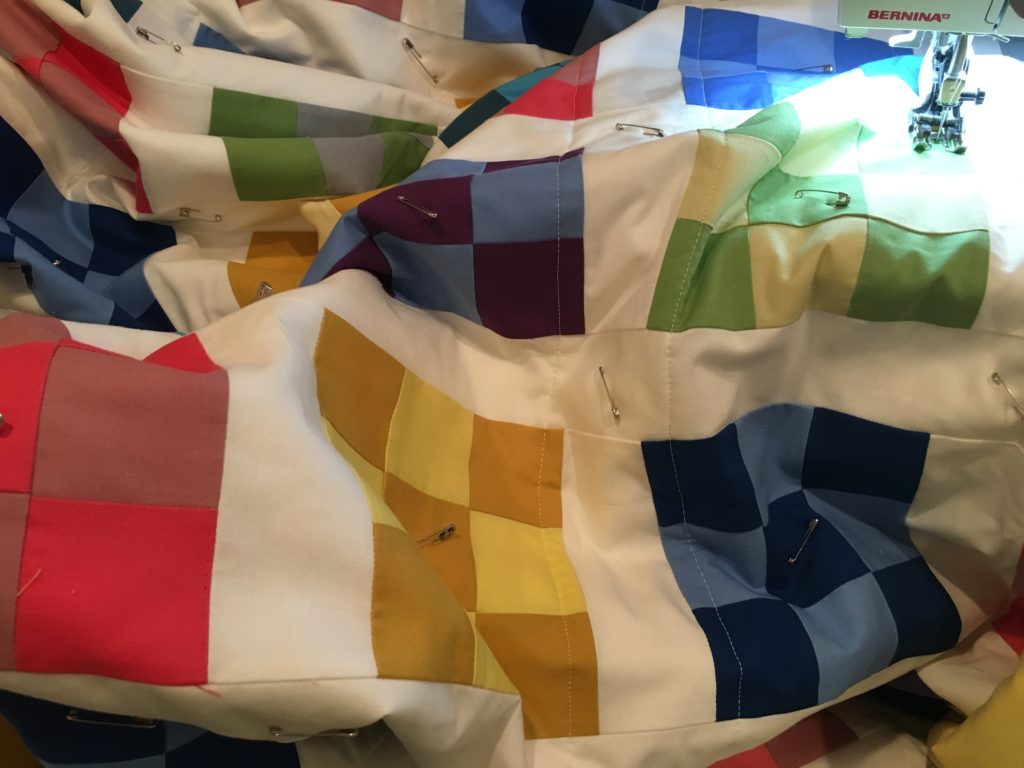 Here it is under my machine for quilting. I usually make my quilts twin size, which makes them bulky and a little difficult to quilt, but I can't seem to make a lap quilt for anyone, mostly because I think to myself, "If I'm going to make a lap quilt, I might as well make it twin sized so they can use it for a bed, too, if they want." So, all of my teacher quilts are twin quilts, at least 64 x 88 inches, if not bigger (up to 72 x 96 inches)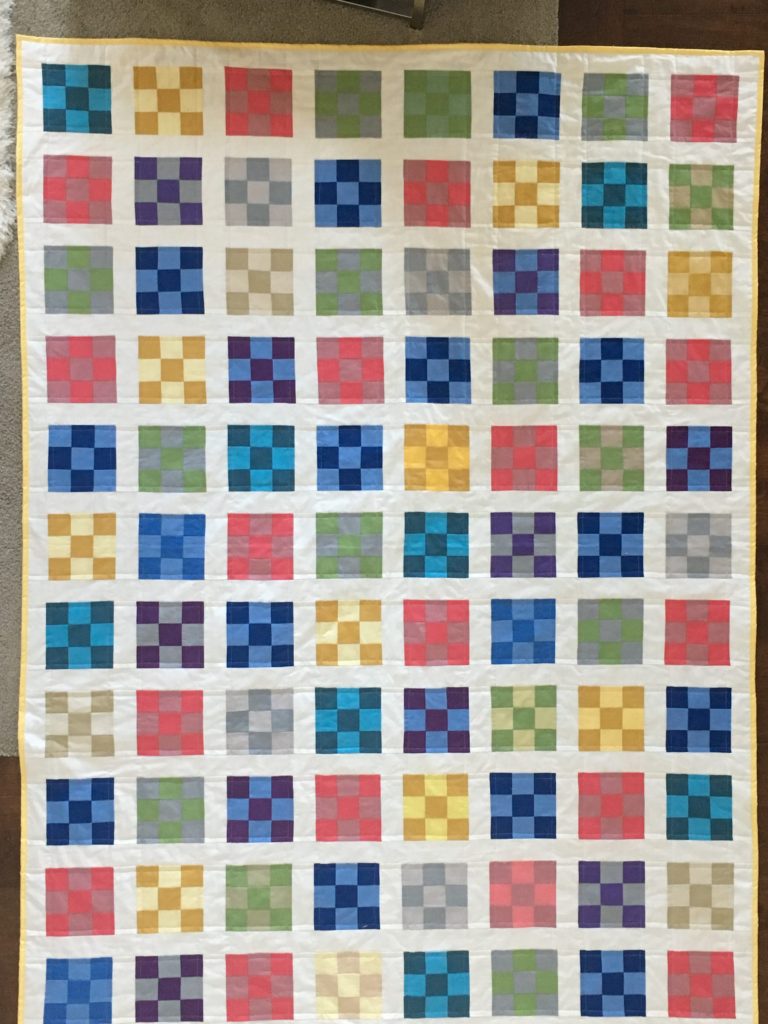 I quilted it with a simple straight line stitch, and bound it with yet another solid fabric (Yellow, just in case she really did like bees)!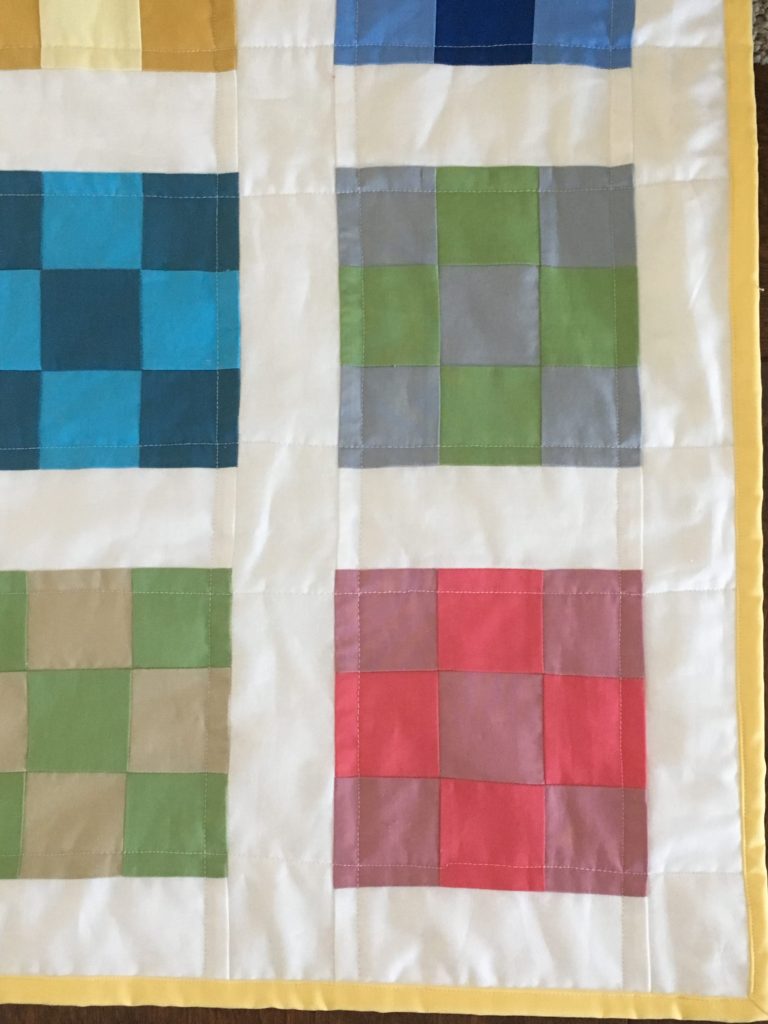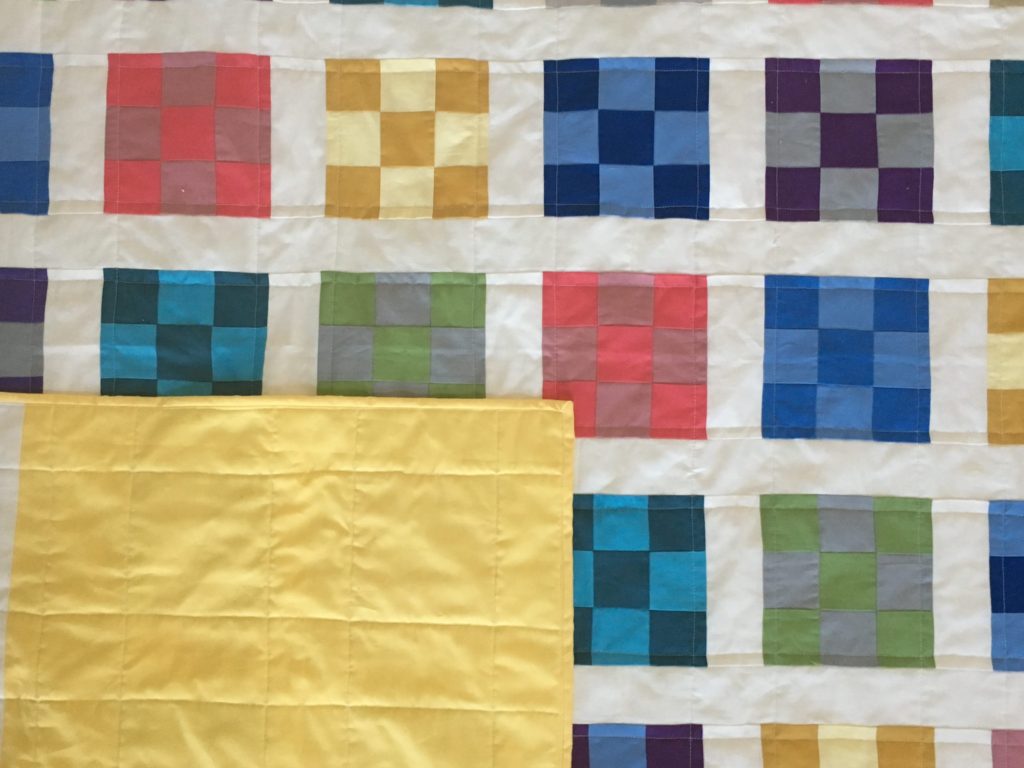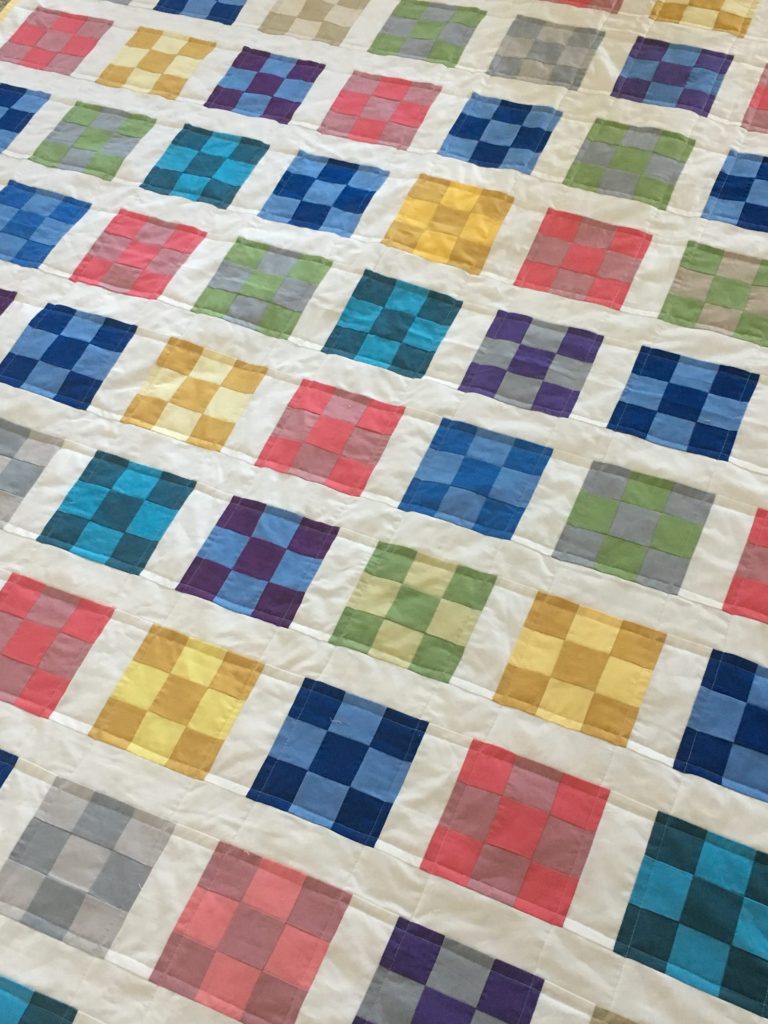 The teacher loved it! So that is good news! And, my favorite blocks of all are probably the turquoise/teal blocks. I could look at that combination of colors all day!
The 9 patch blocks ended up being 6 x 6 inches (finished) separated by 2 inch sashing (finished), which makes this quilt 66 x 90 inches.
Have a great day! Thanks for stopping by!